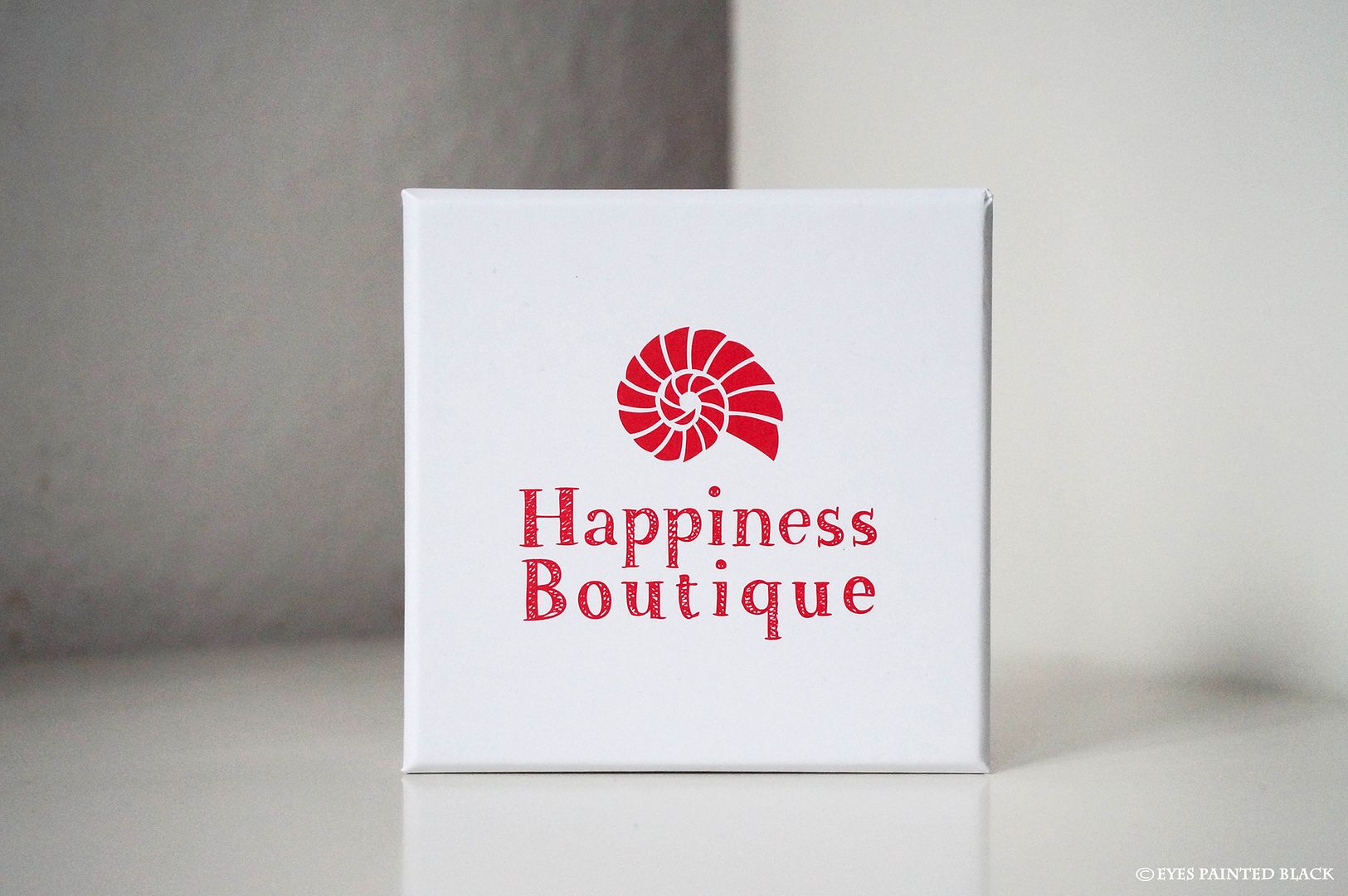 You may know that when it comes to jewelry that I'm more of a minimalist than someone who wears a lot of accessories. However, I do really love rings and earrings, and I try to add them in my looks as much as possible. When I browsed around the online jewelry store Happiness Boutique I first browsed the many gorgeous statement necklaces, but I ended up going back to what I am comfortable with. Take one guess...
Happiness Boutique
believes that
happiness is contagious
, and aims to spread that joy in and with their pretty jewelry! The fun already starts when you go to the online store and are introduced to the many collections, ranging from timeless classics to various bold styles. Limiting yourself to only a few products is such a challenge, especially when everything looks so gorgeous!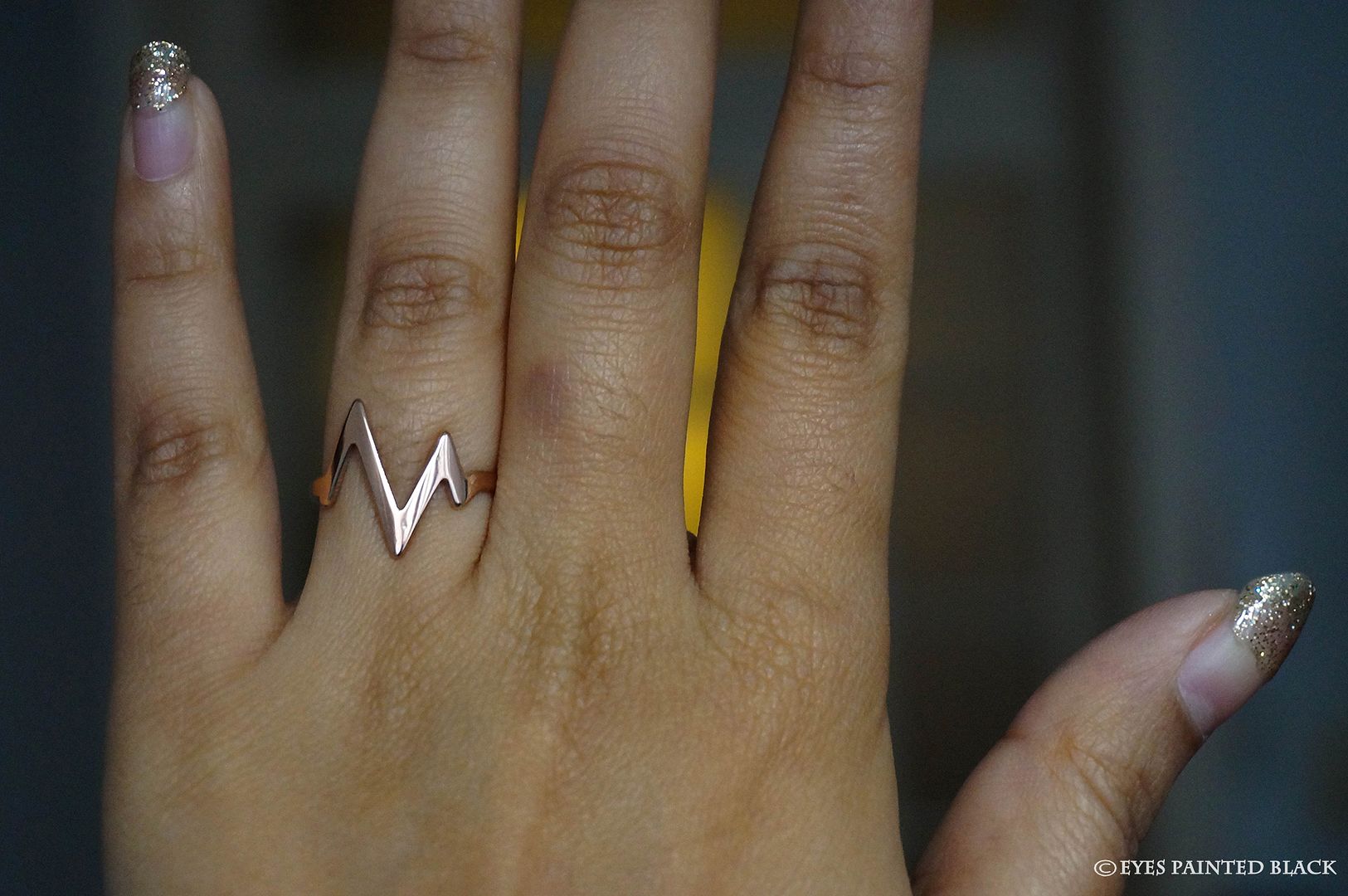 Of course I ended up looking at the rings. Since I already have so many golden and silver (and even bronze) rings, I wanted to go for something different, and so I looked at the rose gold rings! I like all kinds of styles, but I kept going back to this simple and very pretty
heartbeat ring
! It is made of titanium and plated in
14-karat rose gold
. A cute description on the site says that "
this ring serves as a gentle reminder of following your dream and passion
". How lovely is that? I will certainly try to do that. What a thoughtful item to gift as well!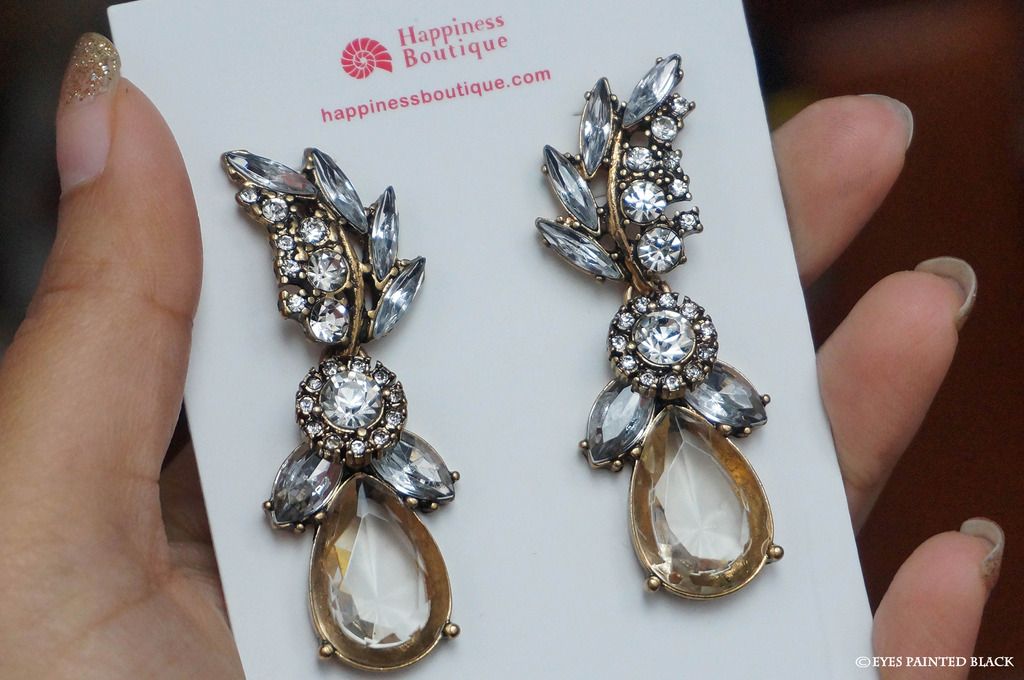 I figured, ok, I've already chosen a more simple and subtle ring (that I love), so now I want to go for something that makes a bit more of a statement! I absolutely love classy accessories, so when I came across these
Happiness Statement Earrings
, I knew it was a keeper! The earrings come in a neutral colors, with an
antique golden teardrop
on the bottom and sparkles all over! It is made of epoxy, zinc, nickel and is lead free.
Because they are statement earrings, I was a bit afraid that they would be too heavy (25 grams) and I wouldn't be able to wear them all day, but it wasn't too bad. Yes, they're heavier than most of my earrings, but most of my earrings are studs... so that makes sense! I was able to wear them all day and I got loads of compliments on my new earrings! Let's not forget about the ring... you won't see it as quick as you'd see the earrings, but I love it just as much, and so did others because of its unique design! The Heartbeat Ring is
€18,70
and comes in two sizes, and the Statement Earrings are
€15,90
! For a limited time only I can offer you
a 10% discoun
t
on
Happiness Boutique
with the code:
eyespaintedblack
. Add this code at the checkout with orders over €19 and enjoy the discount! As an added bonus (in my opinion): you always get
free shipping
! Yay!
What do you think of the jewelry that I've chosen? Would you go for a classic design like the earrings or something more unique like the ring?
These products were given to me by a company or PR-agency. Please read my disclaimer.