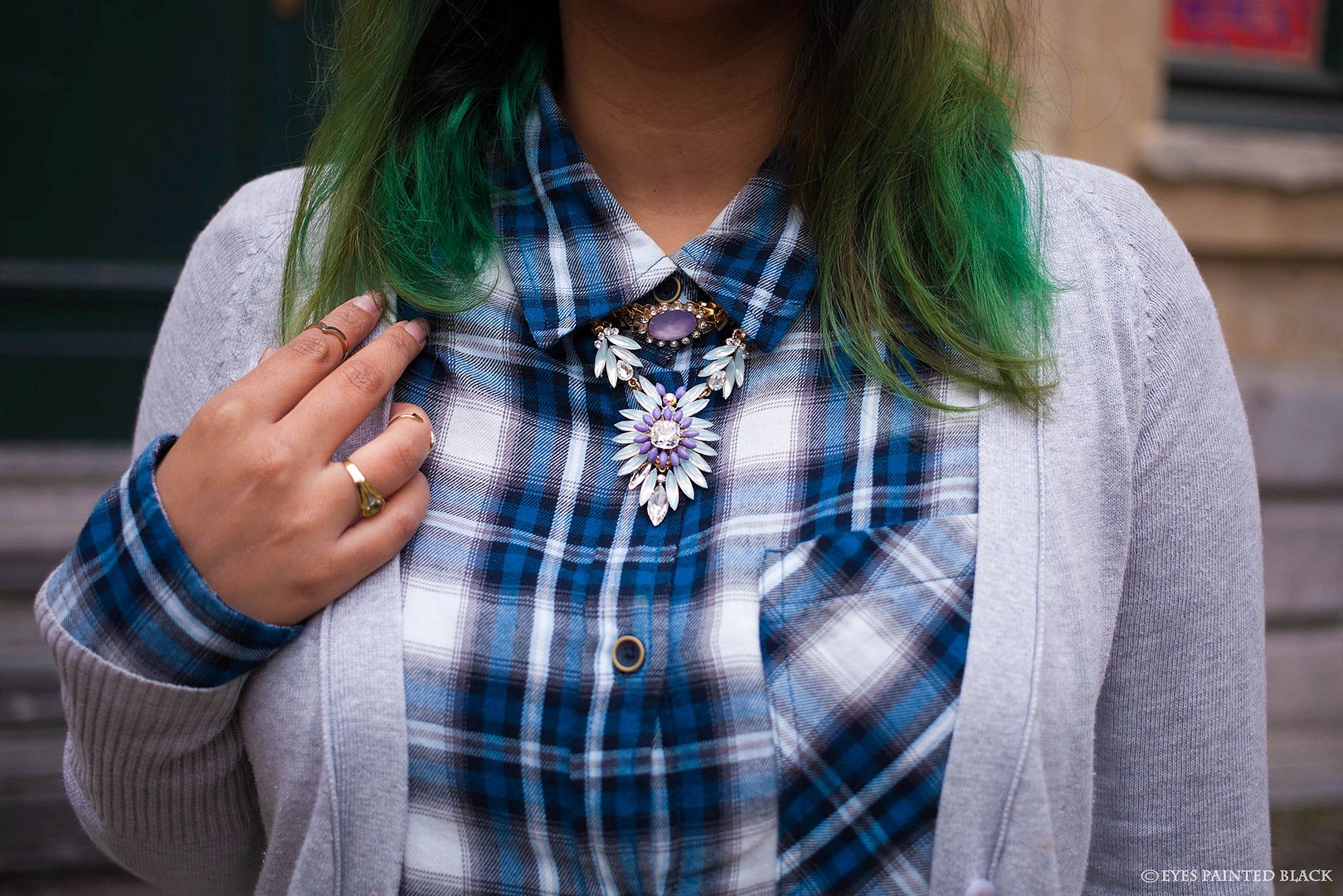 I always wanted a plaid shirt, and with a little encouragement from my sister I finally purchased my first one from Forever 21 (right before it closed here, darn it). I was doubting between a red and blue one, but I finally opted for the blue ones, because I thought it would be more wearable (but both really are, doh). And then I did another thing that is out of my comfort: I paired it with a statement necklace!
If you go through
my fashion label
on here, then you will see that I tend to prefer minimalistic/simple necklaces (or even no necklace) over statement necklaces, because I simply do not know how to wear them. After putting on the plaid shirt I decided to go through my statement necklaces (there are not that many) and I came across this one. I think it was a gift from my mother and sister, so
in a way she helped out again
!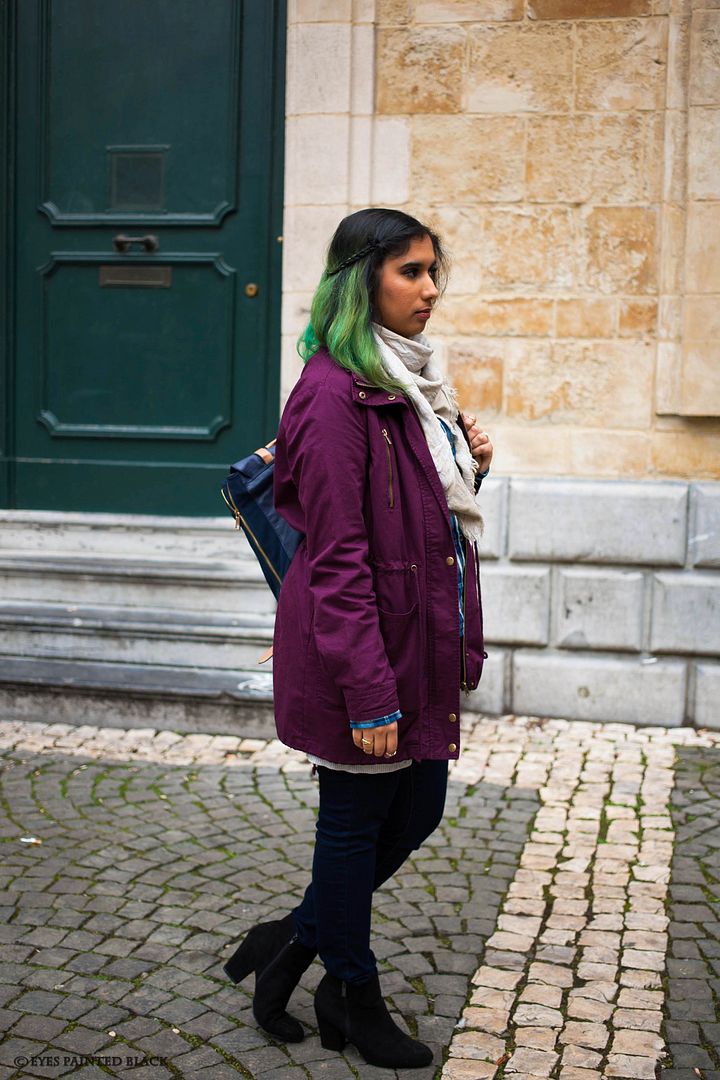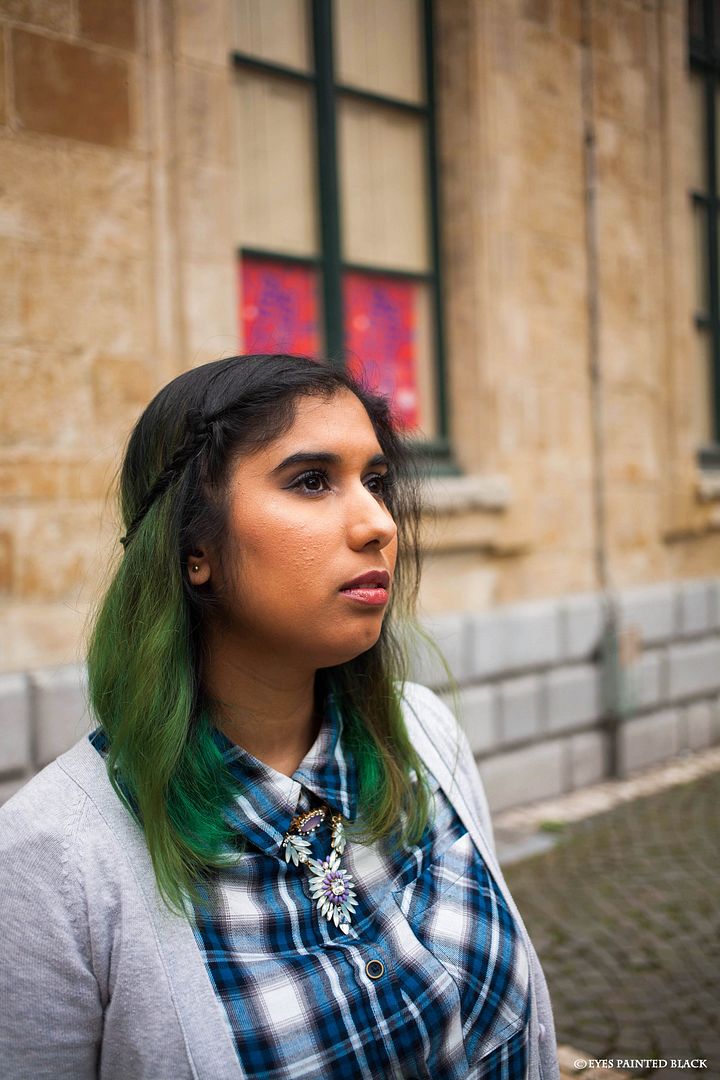 I wanted to add
a little braid
to my hair, because I tend to never braid my hair anymore. Growing up as a kid my hair was super long and always in a tight braid, so I am used to having my hair be pulled back. Having my hair in my face still feels foreign to me, but because braiding is too much of a bother I just put it up in a messy bun. Anywho, today I decided to add a tiny braid.
Why not?!
I had some time on my hands and I did not want all of my hair in my face. Good compromise. The thing is though... I wanted there to be pictures of my little braid, and so I forgot to also take (good) pictures of the other side of my face!
Whoops!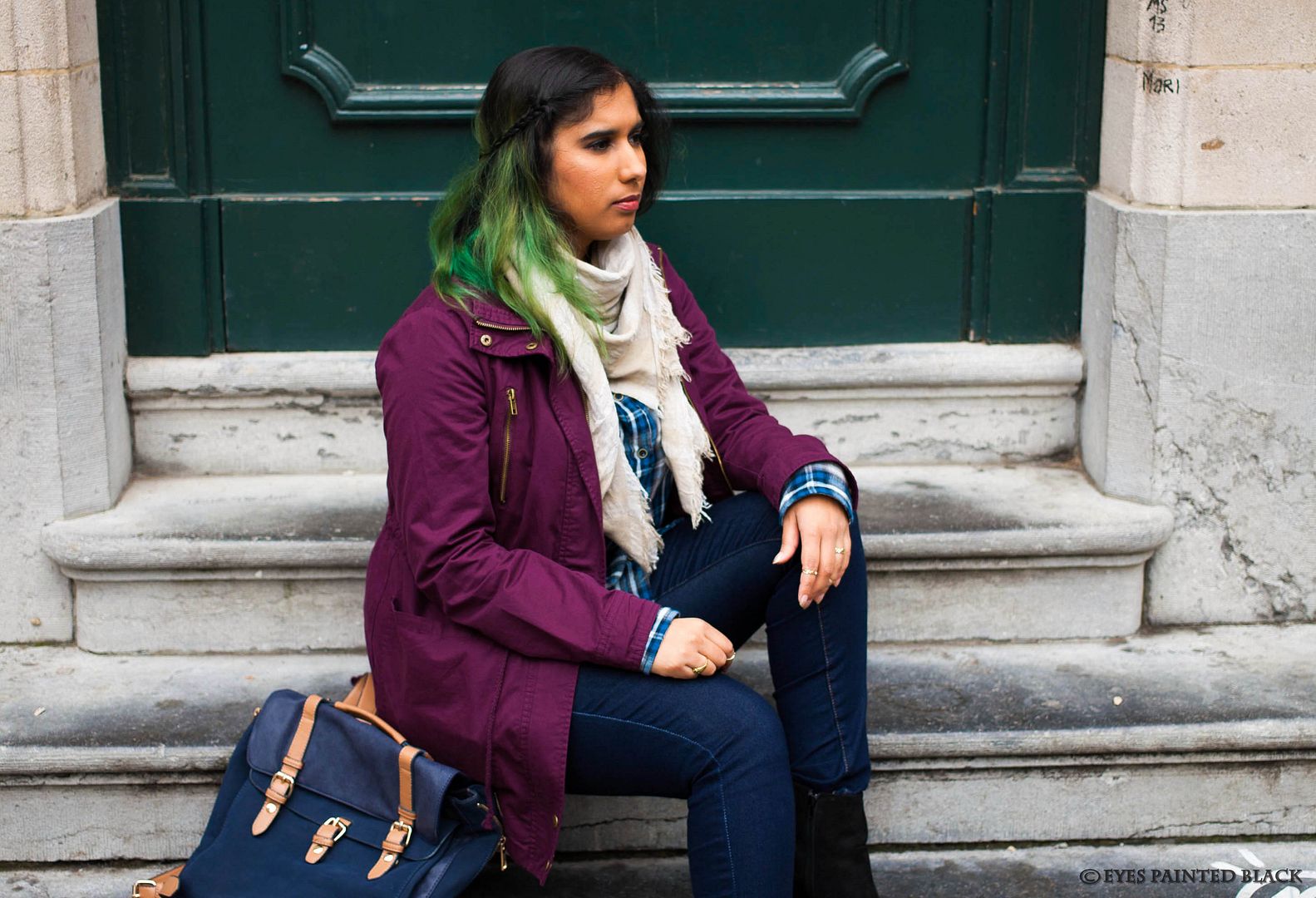 Jacket & Shirt: Forever 21 - Scarf: Replay - Jeans: Levi's - Shoes: River Island - Bag: Accessorize - Necklace: A Gift
The jacket was a great buy actually! I bought it when I was at the Forever 21 in
Boston, USA
. It was the only thing I bought (at that store) besides a lace crop top, because I could use another jacket for the transitioning weather in between the seasons. I also really love the color! I tend to buy neutrally colored jackets (grey, brown, black), but I really want to continue wearing more colorful jackets. Perhaps a pink or red one next!
Look at me... stepping more and more out of my comfort zone! How often do you step outside of yours when it comes to fashion choices?
Pictures by Annebeth.