I can't believe it is almost November already! And here I am bringing back a bit of that Indian Summer when it suddenly got really hot in September and I decided to put on this comfortable black maxi dress and wear my darkest (well there is darker) makeup! Before I knew it I was rocking those 90's Goth/The Craft vibes in the summer heat! Well, I sure do love modernizing the 90's makeup and fashion!
There are not a lot of maxi dresses in my closet
, but this certainly is one of my favorites. It is simple, it is black, and it has a nice twist (in the back). All elements that I can appreciate in my clothing. I actually bought this dress during the opening of
Primark in Ghent
and with a little encouragement from fellow (blogger) friends, it quickly became a loved item in my closet.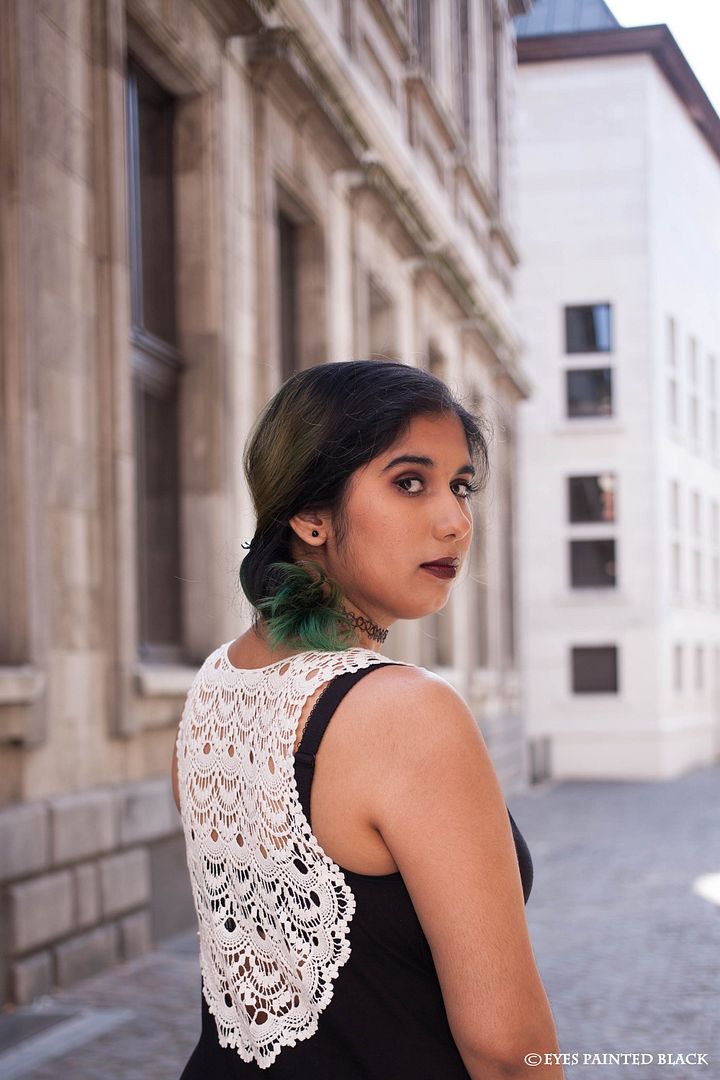 Bag: Misako - Ring: Berskha - Maxi Dress: Primark - Choker: Claire's - Bracelet: Bijou Brigitte.
Another favorite of mine is the bag, or the brand of the bag. A long time ago I did
my exchange
in Spain, and one random day I came across this store called
Misako
and it had all kinds of beautiful bags in it... so I ventured inside and was so surprised with how inexpensive the gorgeous products were... So whenever I am in Spain Misako is one of the few stores I have to go to and I always end up buying something from there whether it is a cute bag, a rucksack, a wallet or even luggage. I love that store! The other brands are mentioned above! I did my eyes with the
Anastasia Beverly Hills
"
Modern Renaissance
" Palette and the lipstick is from the Vice collection by
Urban Decay
in "
Disturbed
".
Are there any past trends or styles that you still incorporate in your clothing today? And how do you feel about going goth?
P.S. Happy Halloween!
Pictures by Annebeth.