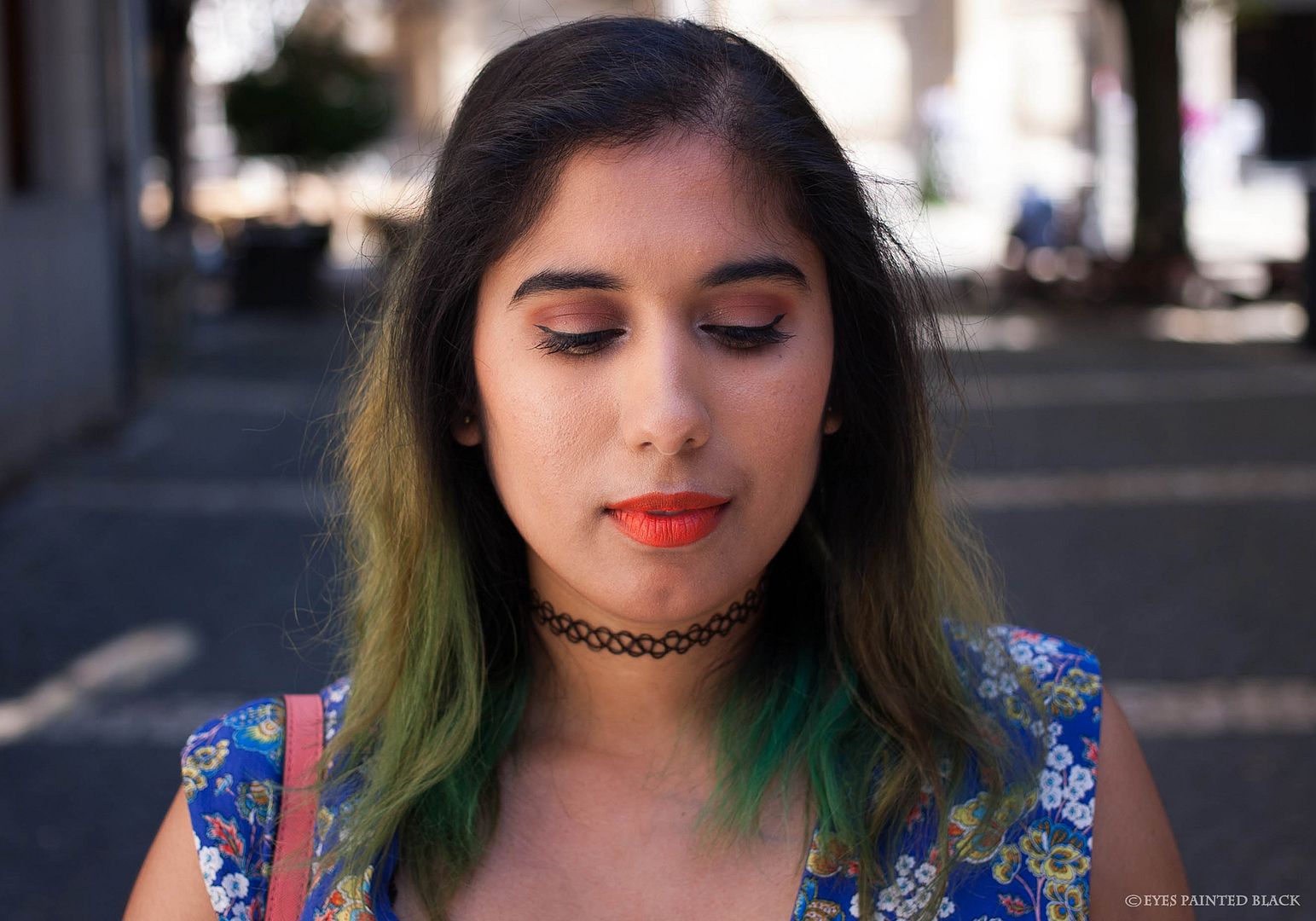 Trying to find titles for outfit posts is pretty hard, so today I am going for a description of my dress. It was actually my mom's dress, but she does not fit it anymore and I do, so now it is my dress. A couple of weeks ago there was this wonderful heatwave after returning from the maddening heat in
New York City
, and it gave me the opportunity to pull this dress out of my closet again.
No complaints either way. I like a great deal of sunshine and heat as long as I am not expected to be productive during that time. Luckily for me I still had some free time left (after the exams) so it was pretty amazing. Some friends and I decided to meet up for lunch and try out this place in the city center called Pho 61! We tried a bunch of different things and it was pretty delicious! Definitely a restaurant I would like to go back to.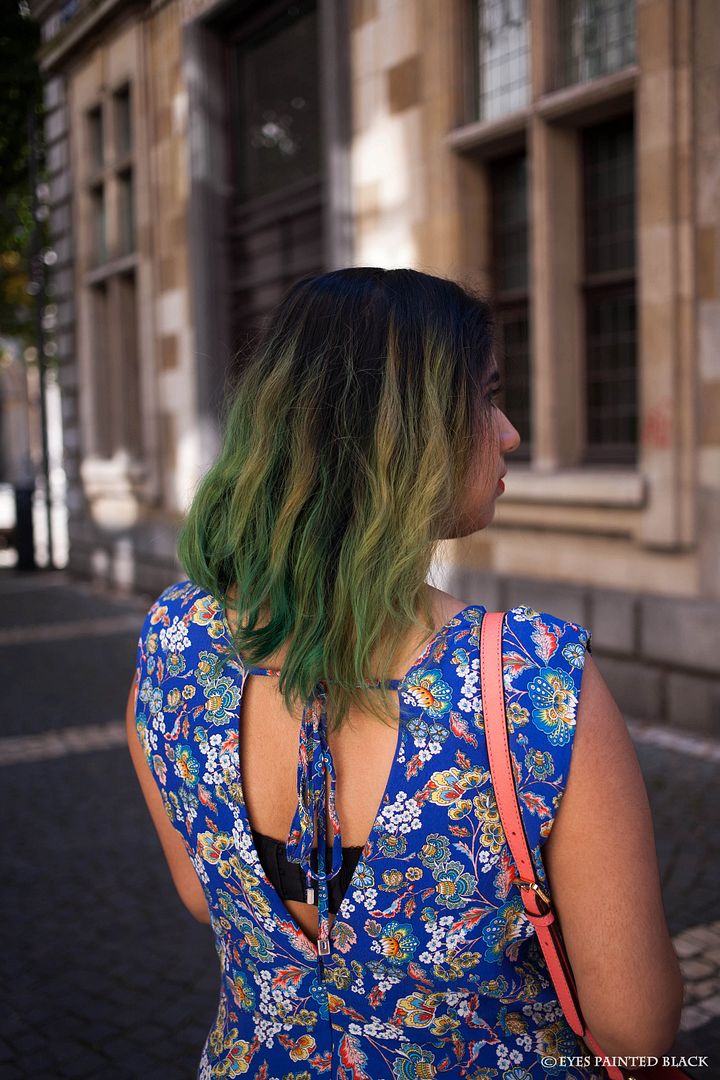 For those of you who haven't read
my last couple of posts
.... I have green hair now! By the time these pictures were taken the colors were pretty faded and it had gone from dark green with a hint of teal to yellow-green. I personally also enjoy the faded yellow. It looks kind of messy and casual. Definitely something that fits my style. I actually combined it with my brand new
Michael Kors
bag which I bought at
Macy's in Boston
with a major discount (
almost 50%
). Yay! I love the salmon-pink color, the Selma bag is definitely my favorite model, and this one's smaller
than the other one I have..
so it is much easier for on-the-go. It's also a matte version, which I prefer! Now it is less likely to get scratches... I hope!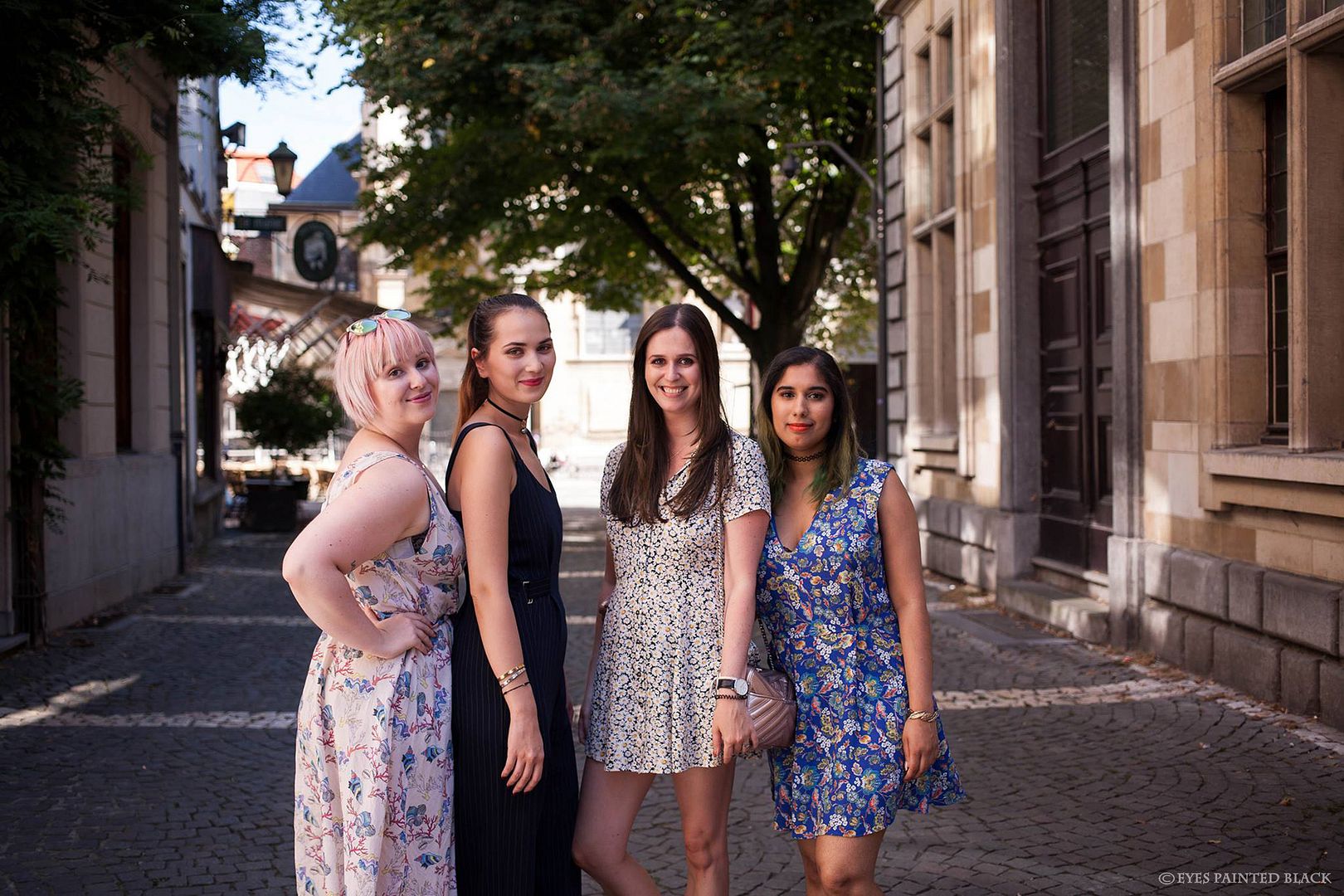 There are so many other dresses and skirts I actually want to take photos of, but time has flown by and summer is officially over. I am kind of sad about that, but I am also looking forward to sweaters and fall makeup! Oh, and hot chocolate.
Yummm
. Seeing as it was a wonderful day spent with friends, here is a cute group photo of us together. We were all -accidentally-
rocking the 90s vibe
with our chokers, and metallic/brown makeup. From left to right:
Naomi
,
Sabina
,
Annebeth
, and me (doh).
Are you looking forward to fall too? I kind of am, because the weather is in this transition phase right now, and it's either too cold or too hot. Kind of annoying. Then again, I can always complain about the weather.
Pictures taken by Annebeth.