Do you know how I usually feel?
Sleep deprived but trying to look awake. Pretending to be alive, though often only passing as a zombie. I'm not a morning person, and after being tired all day long I somehow come to live late in the evening when I should really be sleeping. And so this little problem continues on. I figured, why not share an outfit post when I was feeling extra tired... that I grabbed for coffee as soon as I saw a coffee shop!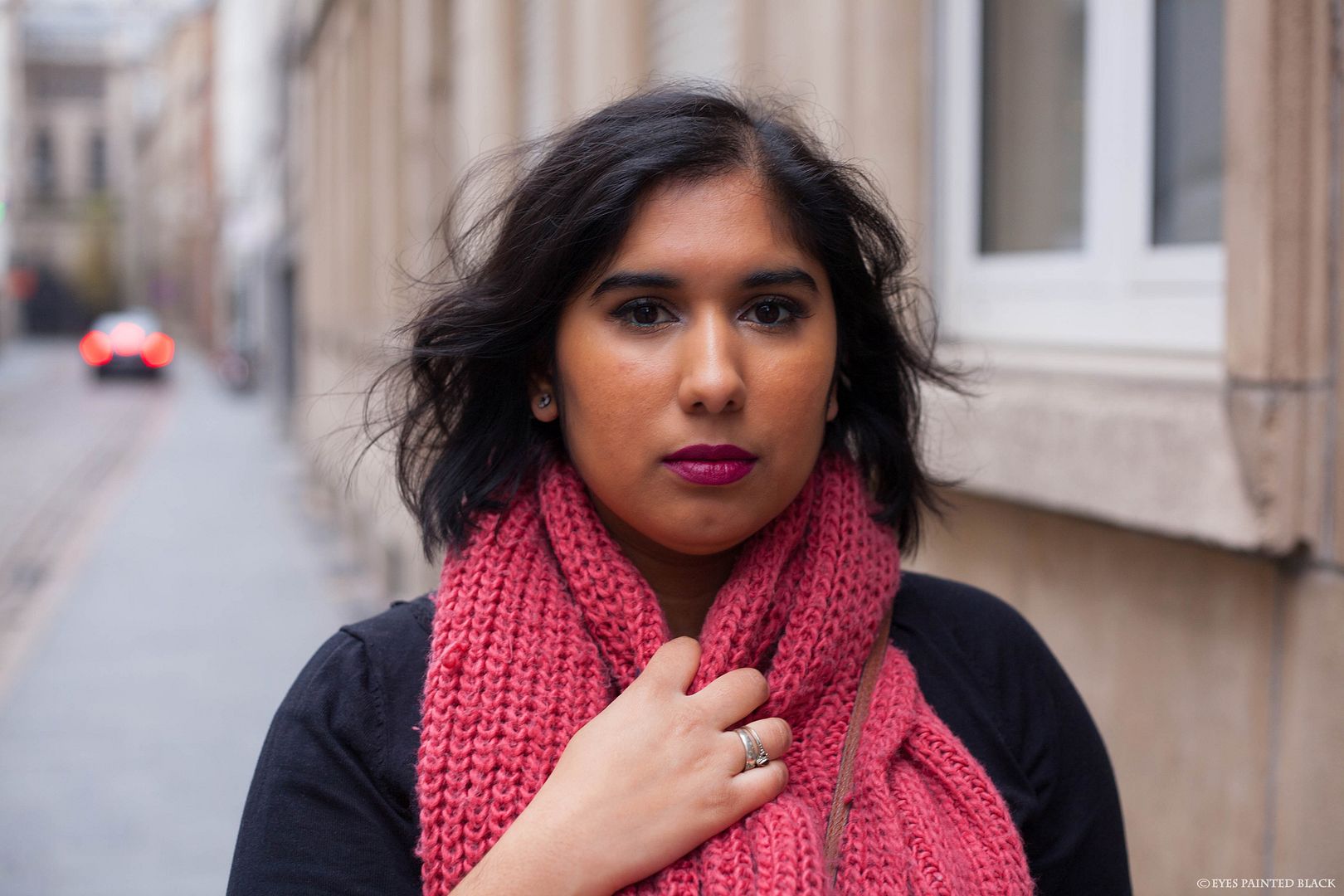 I mean, just look at my eyes. They are so small on that day haha. I might have covered my face with makeup, but my eyes are still showing their tiredness. I also tried wearing my pretty new skirt, so the attention would go there rather than to my sleepy face. This is only the case when I have to be presentable, otherwise I'm a real life zombie haha. I am only kidding. Slightly. This day I had to be somewhat presentable, though, and so I bothered. I guess the outfit is a bit on the dark side, so I tried to add some color on my lips and with my favorite scarf.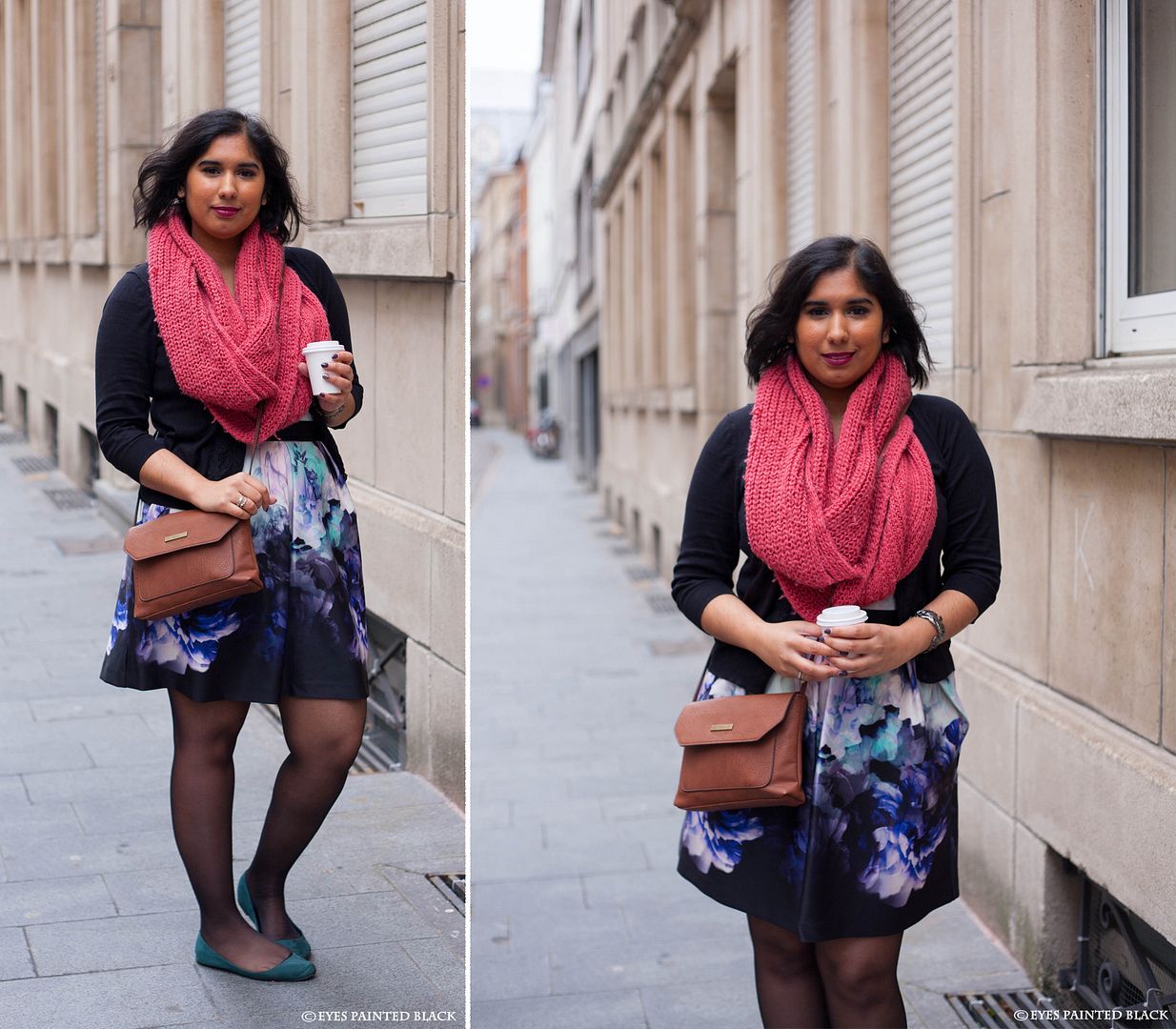 To me this outfit really revolves around the prett floral skirt. I bought the skirt when
I was on holiday in Málaga, Spain, last summer
. I went to the big department store
El Corte Inglés
and came across this wonderful brand called
Coast UK
. It has the prettiest dresses and skirts. I found a gorgeous black dress that would be perfect for formal wear, but they did not have it in my size anymore. The struggle. Luckily, this skirt also appealed to me a lot and made my choice of having to choose between two (not so inexpensive) items much easier... seeing as I no longer had a choice, ha. The pretty skirt also has pockets and is very comfortable to wear, so a double win!
I got my nails done with
Caption Nail Polish
(click on the first picture for a close-up). Pretty nail art that stayed on my nails perfectly for over a week! I wore my old H&M ballerinas with this outfit, but I have come to realize that my poor feet need more support... an these shoes really do not give them. I do like simple ballerinas like those, though, especially in different colors. Oh, well, with my pretty skirt on, some lipstick on my face, and a strong coffee in my hand, I was ready to face the day.
Perhaps a bit slow, but smiling nevertheless.
Pictures by Annebeth.