It has been a while since I shared a new recipe with you, so here is an extra delicious and extra healthy one. The perfect combination, if I say so myself. The yummy banana pancakes are something I make several times a week, and it totally helps me prevent eating unhealthy things.. because this dish is sweet itself without all the calories, bad sugars, or bad fats. At least, that is what I tell myself, haha. Click to read how simple this recipe is!
I will keep it simple... all you need are
the following ingredients
:
1 egg
,
1 ripe banana
, a dash of
cinnamon
and
salt
, and if you have it at home some vanilla. Oh, I personally like to add a bit of baking powder to mine, not more than a teaspoon, just so the pancakes become
a bit fluffy
. I like fluffy pancakes! But the last two ingredients that I mentioned are really not necessary.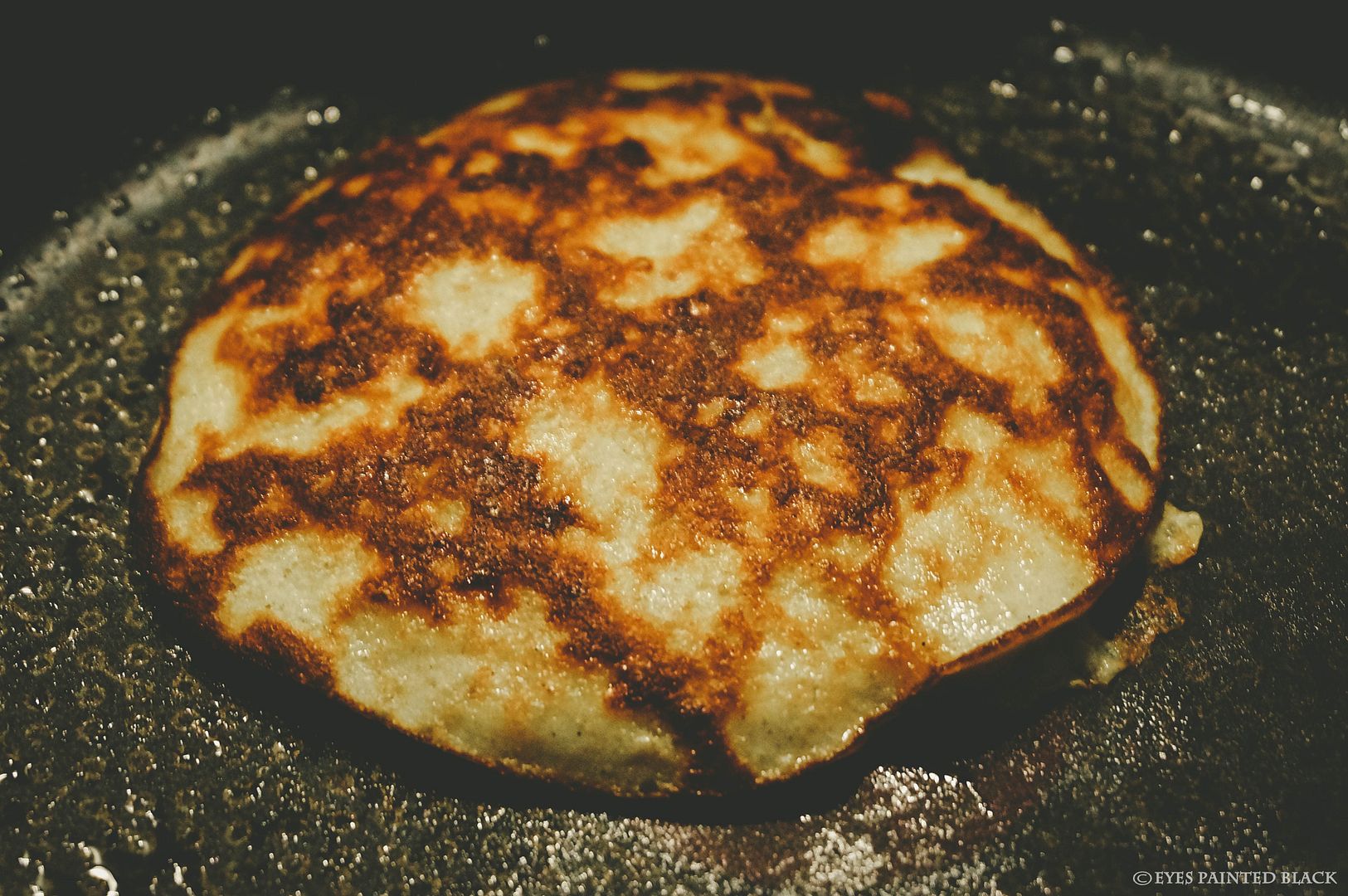 Now what do you do?
You mash the ripe banana until it is soft and gooey. Make sure there are no lump, you want it to be close to liquid. Break an egg and whisk it like you would an omelet. Then add the egg to your banana, and whisk away once more. Make sure it is not lumpy, but liquid-y. Add the remaining ingredients (cinnamon, salt, vanilla, baking powder) and whisk some more. Heat a
frying
pan
and add some oil to it. Less is more here. I use
a cooking oil brush
to smear just a teensy bit of oil over the pan. Once it is hot I grab myself
a ladle
and pour the batter in the pan. I like to make tiny little pancakes, because they are cute. Let the batter sit for a while, use
a flat spatula
to flip the pancake once it has a nice golden brown color and the batter is not gooey anymore. Flip the other side again once ready, then serve. It is really that easy.
Now this has quickly become one of my favorite dishes to eat. It is easy to make, it does not require a lot of effort or time, it is quite healthy and really delicious.
I see no downside!!
What about you? Taking away the flour from this recipe, ensures that I don't feel as bloated... so the banana is a good replacement.. but once could totally make regular pancakes and add bananas as well!
How do you usually make your pancakes? And what do you think of this 3-ingredient recipe?