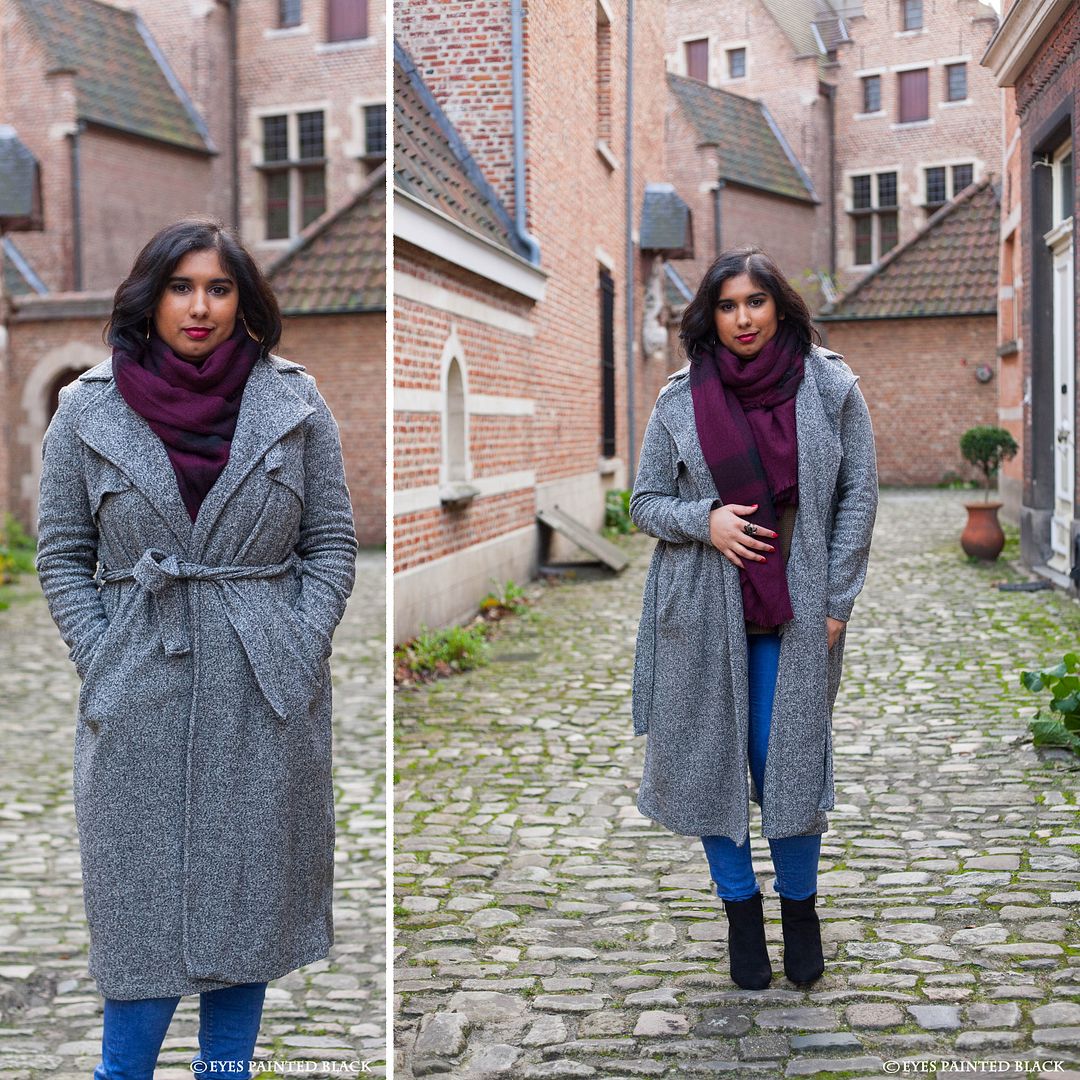 Oh, I have been all over the place. There is always so much to do, but I really took some time not to do anything at all. It has been good, but it did mean I had to put a lot of stuff on the back burner. Including my blog. Including social media. Including even sitting behind the computer. It has been good. But for now, I got a new post for you. For some reason (no, I know why), I am always in need of a winter jacket. I made sure to get mine early on and it came to me when I was not really looking for it. It is always like that, no?
I have had loads of different types of winter jackets, but I had never bought a long trenchcoat to wear in the winter. I think I have only owned a trenchcoat once in my life so far. I think they can look really classy and fun, when done right.. but I don't know. I think they can also be unpractical for the winter. Luckily, I did find a trenchcoat that will keep me warm enough during fall and even winter (if it is not too cold). It does not close at the neck, so I needed a pretty new scarf to go with it. Normally I buy things that go up to the next, are really warm, and really thick... so I just look like a big ball of whatever the fabric is that my jacket is made out of. I am trying to do it a bit differently this time.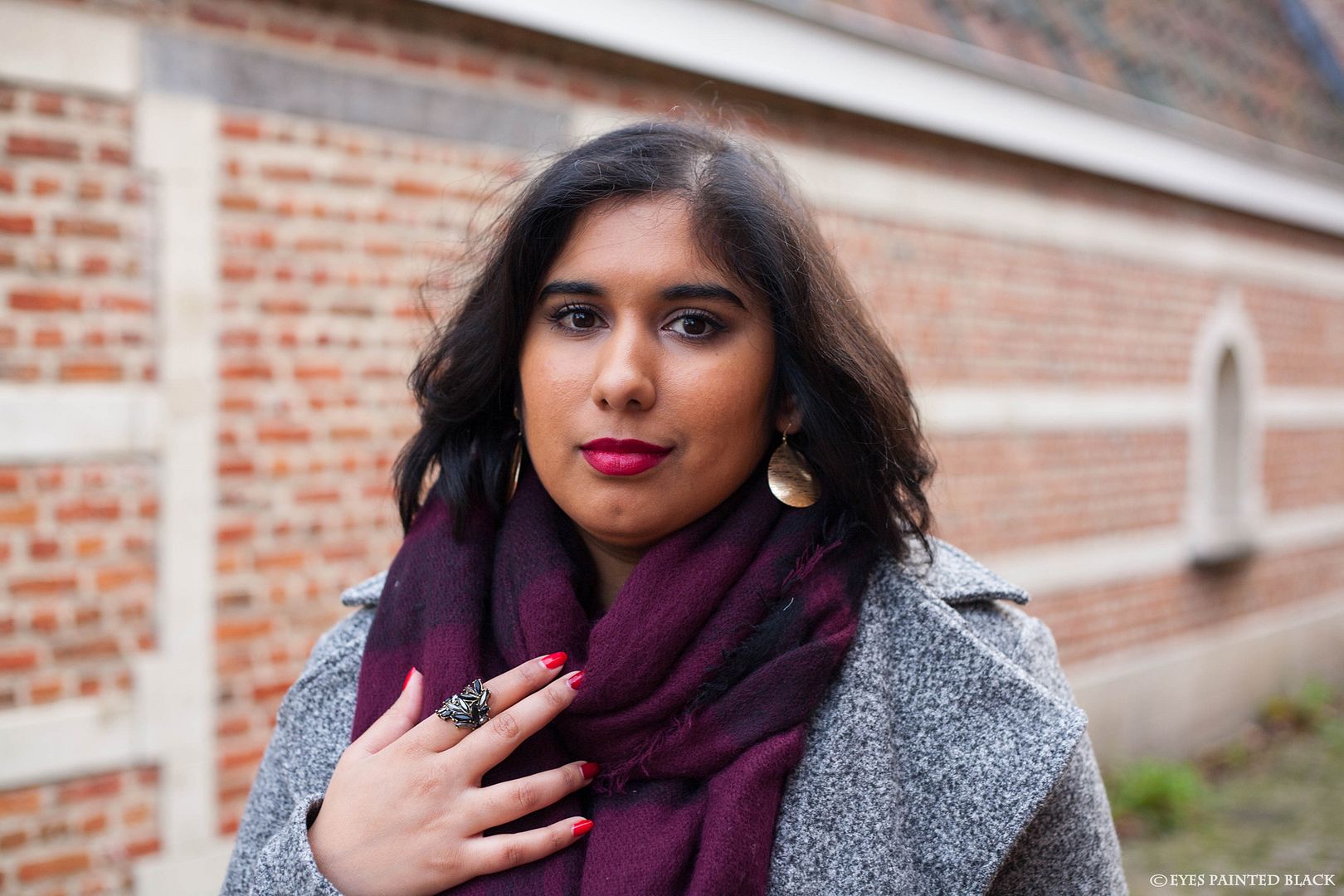 Because my new pretty scarf has burgundy, purple, reddish, in it I tried to add those shades to my lips and nails as well. On my lips I am wearing "
Gran Cru
" from the
Rouge Edition Velvet
by Bourjois, and on my fingers I am wearing a true red and a dark red by
ProNails
! My eyes I kept soft with the
Naked 3
eyeshadow palette by
Urban Decay
. I really love that palette. Oh, I am also wearing a new ring that I got from
Bershka
! It came in a 3-ring set. All very pretty statement rings.
Trenchcoat & Ankle Boots: River Island - Jeans & Shirt: H&M - Scarf & Ring: Bershka - Earrings: Primark.
I'm a simple girl, so I tend to dress casually most of the time. Today was no different. I combined my new trenchcoat with regular blue skinny jeans and a green shirt from H&M. I also put on my new ankle boots that are quite comfortable to walk in. Halleluja's. I also have another winter jacket that I wear, but those are for even more casual looks ha. The fun thing about this trenchcoat is that I can always dress up or down, depending on the occasion. What kind of jackets do you usually wear during the wintertime? And do you dress up or down on a daily basis?