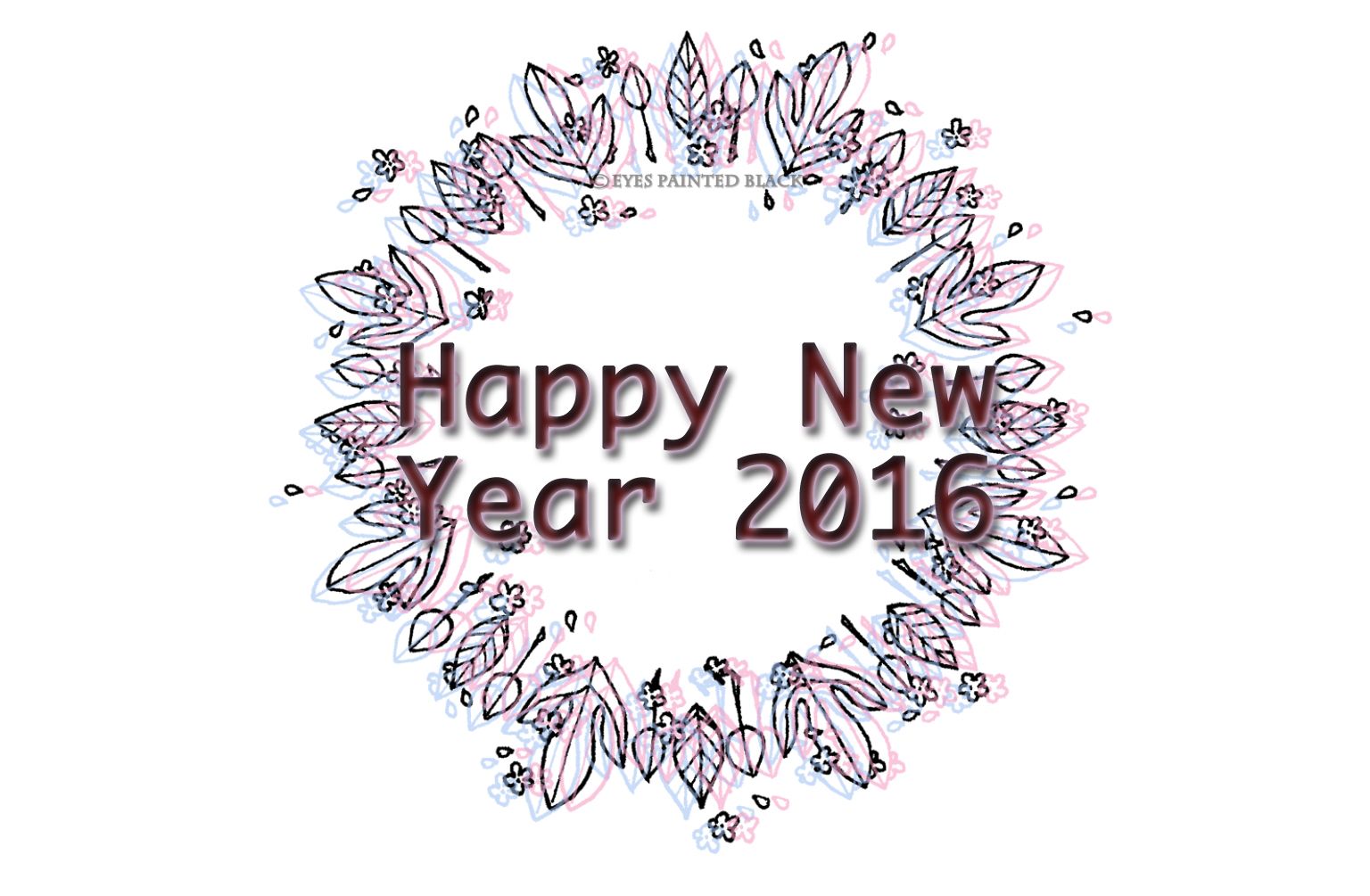 The festivities this year took up so much time and effort, so I was in dire need of a break after my break. A post-break break! Anyone else feel like that too? That did not mean I did not have fun. I had a great time seeing family and friends again, giving and receiving gifts, and eating so.much.food. I tried to capture it all on Snapchat so I could save the photos later on... so why not share a couple with you now.. as we slowly (or fiercely) get back to regular life in 2016!
I am not that great at remembering to take pictures, but I did my best here... being on snapchat and just taking silly pictures without putting too much thought into it also helps. It's not about perfection here, but about sharing and remembering! So I apologize for some blurry pictures. Somehow my phone has become outdated (such a consumer world we live in).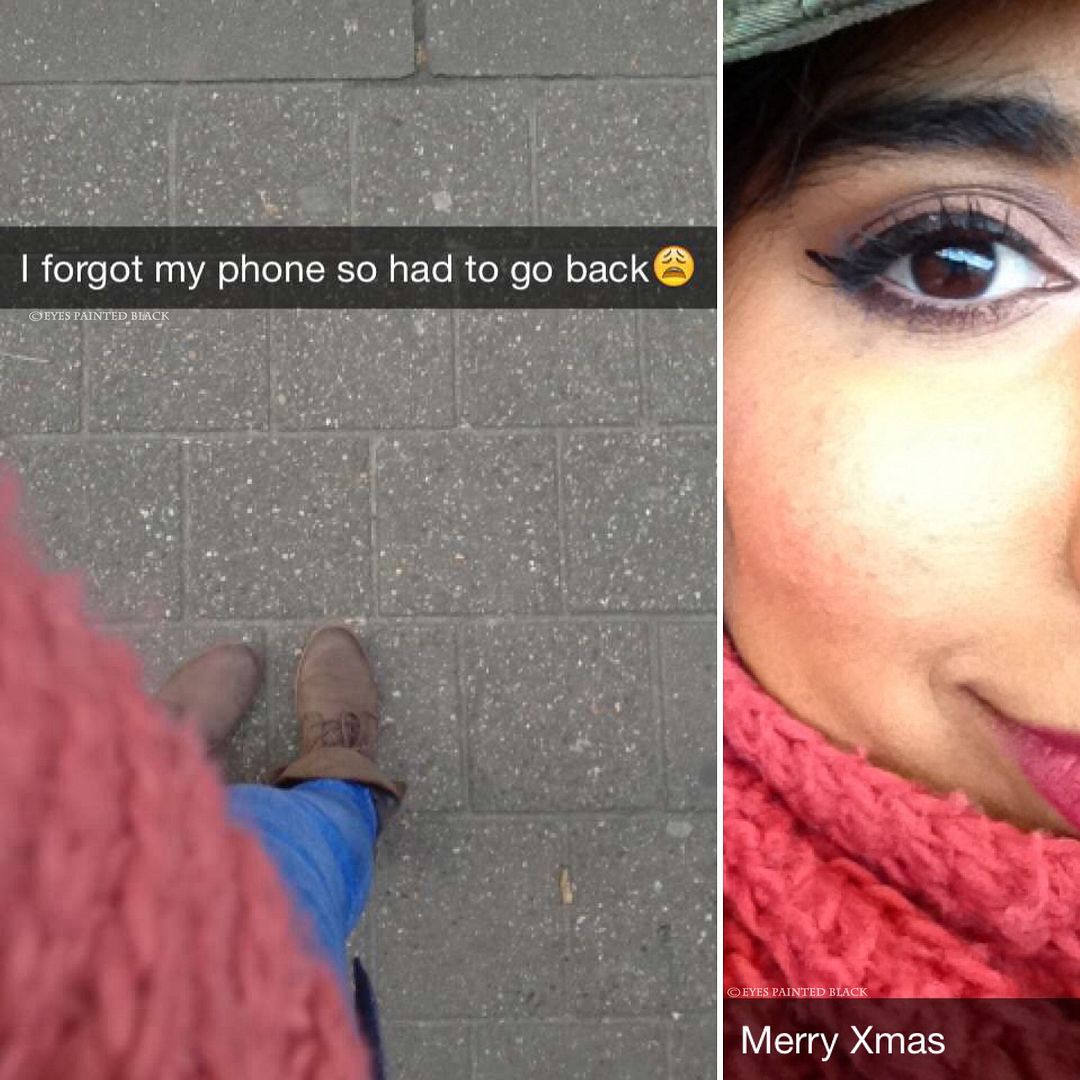 Getting to the Netherlands (to the bf's parents to be exact) was quite a hassle. We couldn't take the train we wanted so (we were running a bit late) so we decided to take one an hour later. Then when we went towards the station I realized I had left my phone at home (doh), so I quickly made my way back to retrieve it. I took this whiny shot that was part of my ongoing adventure of going back home! Then the train was delayed... and the story goes on, but I will spare you the details! As we were waiting for another train in the Netherlands I decided to take a quick picture to wish everyone an early Merry Christmas in case I forgot to do so on the day itself. Better be safe than sorry, right?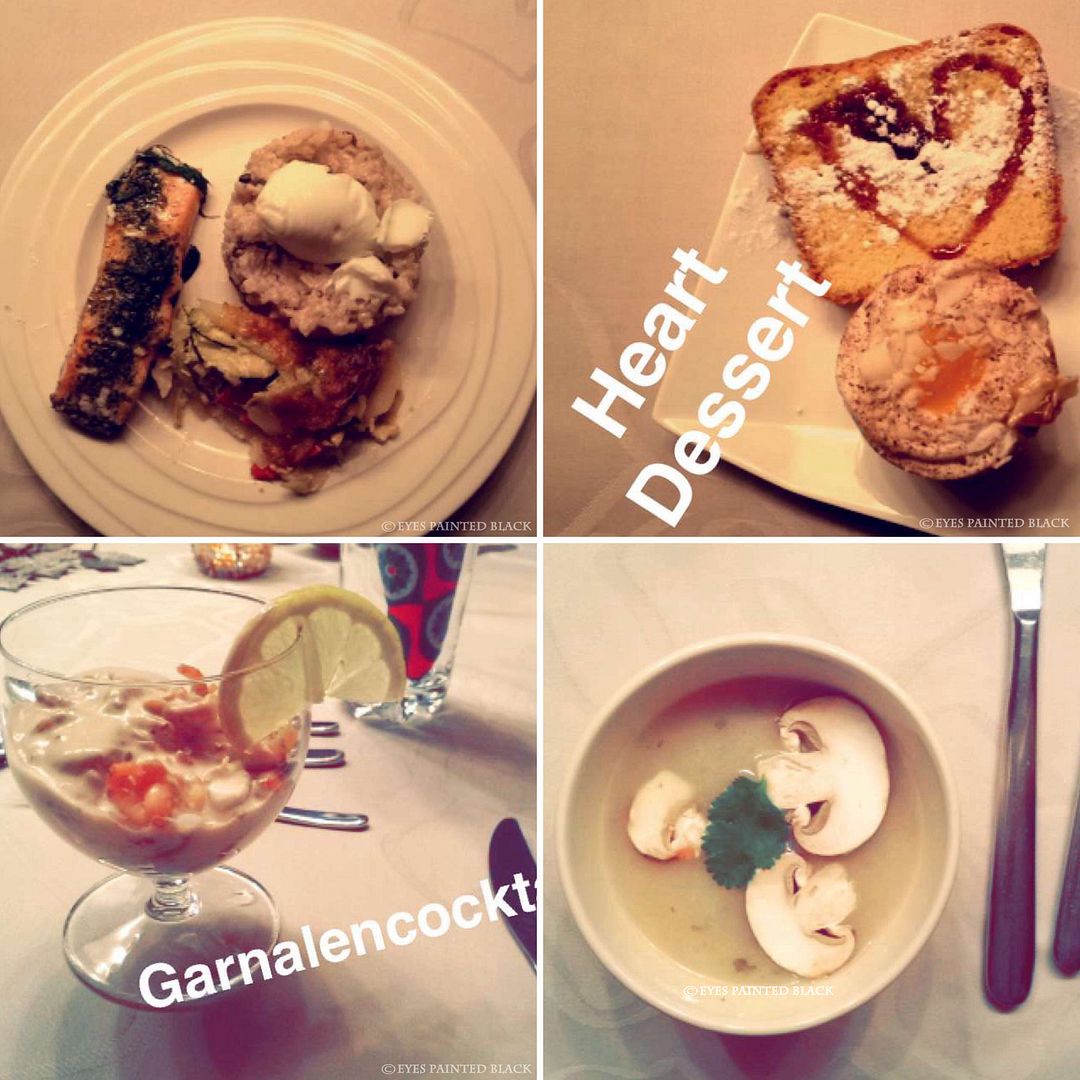 When we finally did arrive at the bf's parental house, we quickly got ready for a night filled with food, drinks, and good company. I thoroughly enjoyed the delicious food, so here are some pictures I did remember to take! We had a limoncello and prosecco cocktail as an aperitif, followed by two starters: shrimp cocktail and mushroom soup. The main course consisted of a vegetable pie, truffle risotto, and a choice between venison or salmon (I chose the latter). For dessert there was cake, something sweet, and loads of scrumptious little bites... or perhaps the Santa Claus below!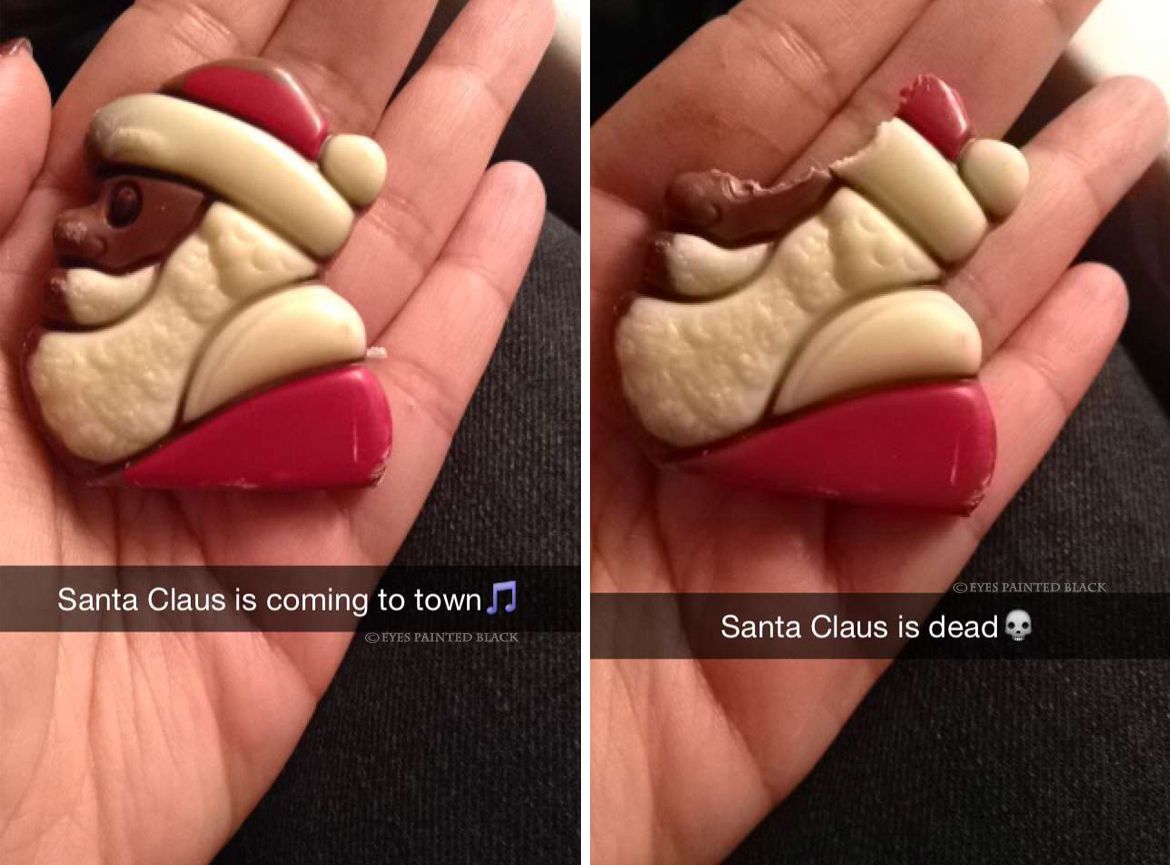 I took this picture for a good laugh.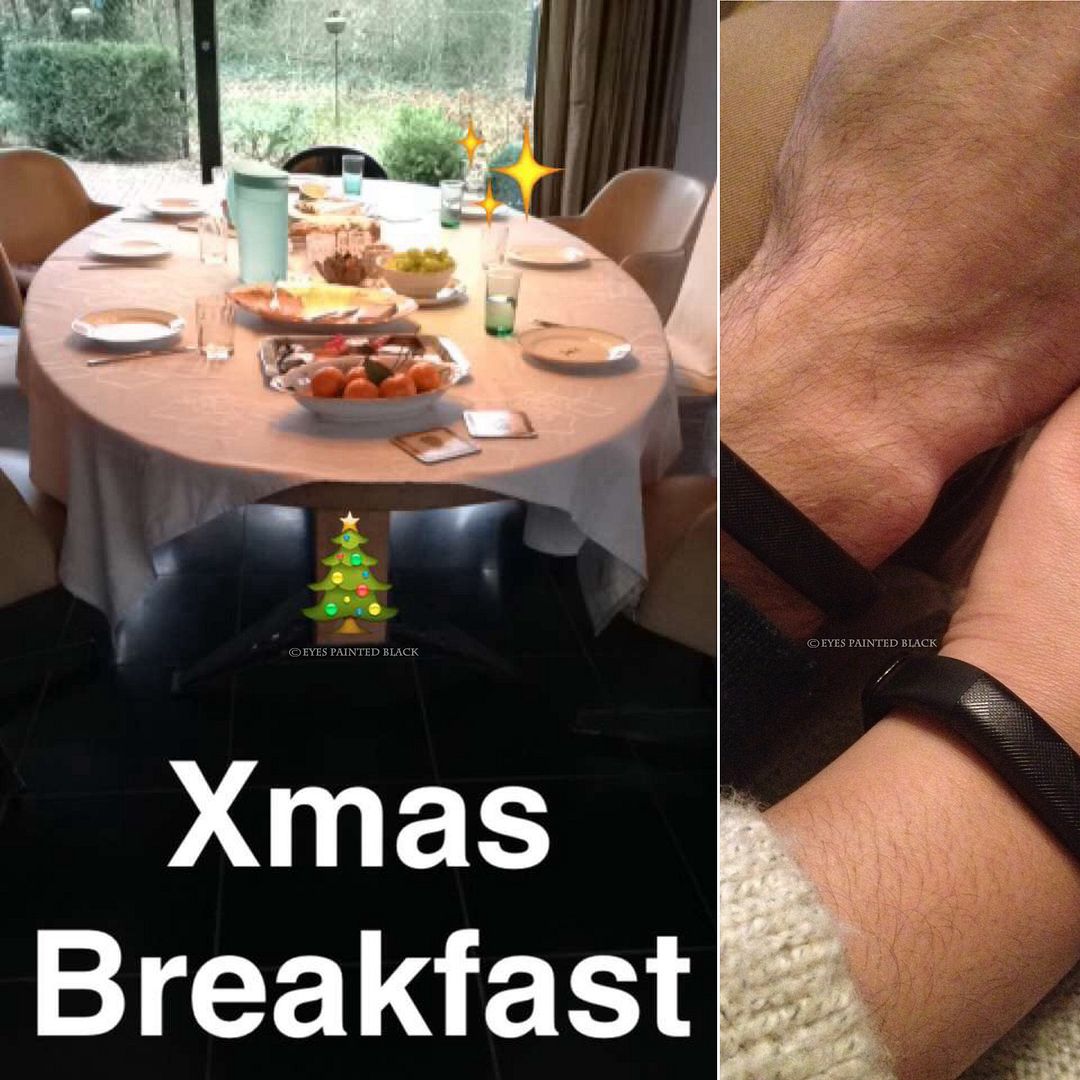 After the gathering for Christmas eve had ended, we went to bed (3am). Luckily we could sleep in a little, because the Christmas breakfast/brunch took place quite late in the morning. Once more I had plenty to eat, but I tried to keep it light.. because I knew there was another evening filled with food ahead of me. After breakfast we would finally open the presents.. and here's a preview:
You may remember my post about
the press days
and how I was excited about the
Remington PROtect curling iron
, well.. that is what I asked for Christmas :-) I also got the Curl Prep from
BaByliss
to protect my hair from the heat, the Remington PROtect brush, and some
Real Techniques
brushes! The picture above this one shows me and the bf wearing our new
UP2 Jawbone
activity trackers! All the gifts have been mentioned in the
Xmas Wish List/Gift Guide
! I will be telling you more about these products in the following months.
After some socializing, we quickly had to pack our things and travel to my parents. We got home in the afternoon (later than desired) and, of course, my mom fed me.
Yay mommy.
She made the yummy
triangle pastry pies
that I love! We caught up a bit, got dressed for the evening and opened some more gifts. Then we visited my aunt to celebrate Christmas with my whole big(!) family. The following day (
2nd Christmas day
), we were typically Dutch and decided to do "
gourmetten
" with some relatives. We got loads of compliments for the seasoning of the meats and fish. Yay. Now that Christmas was officially over, I remained with my parents for a couple of days and met up with old friends.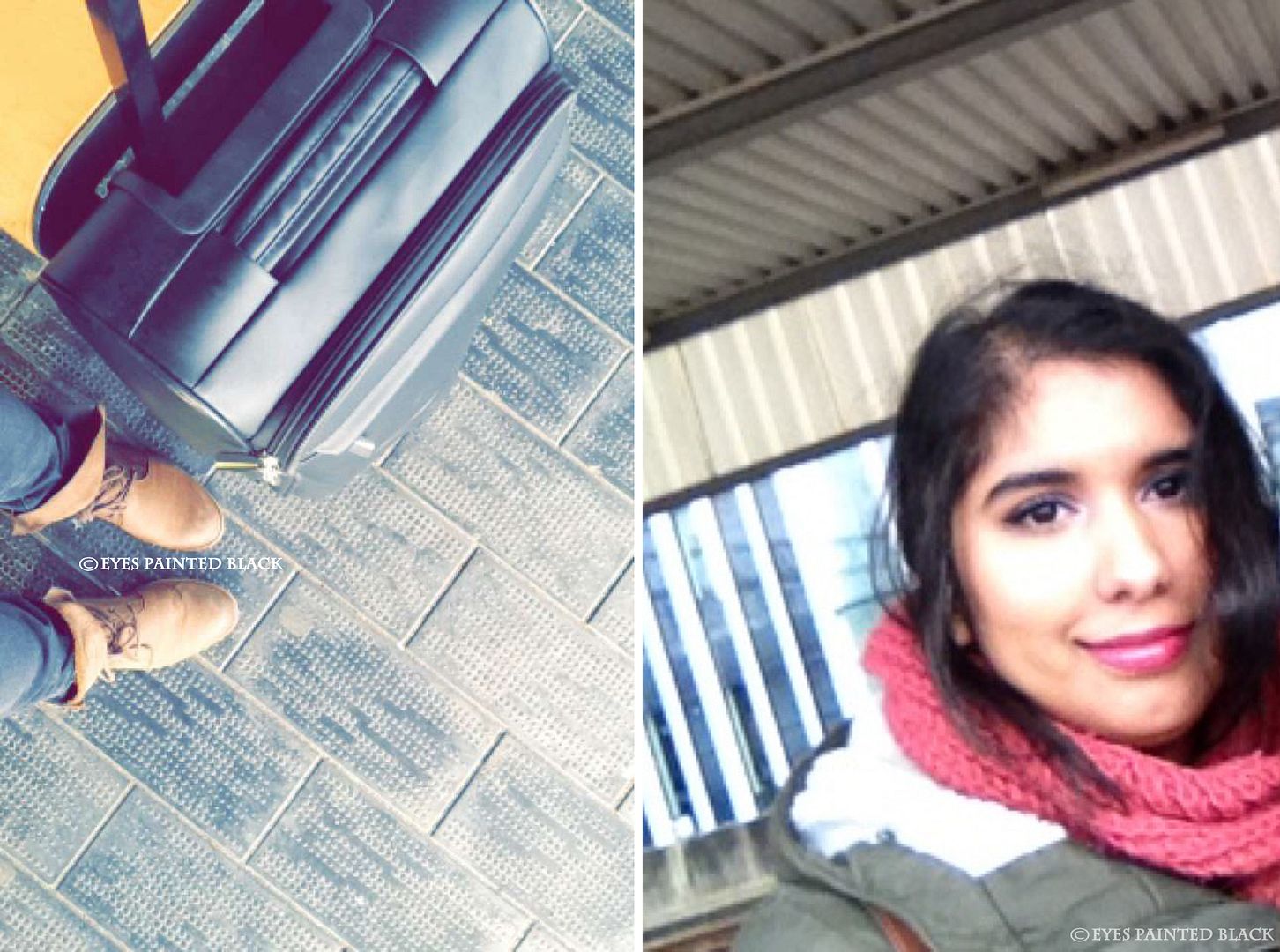 But everything good comes to an end, and so I had to travel back home again. I tried to combine that with a quick meet up with old classmates of mine. We all went to the Hague to have a couple of drinks, enjoy an Asian dinner, and finish the date with a good cup of coffee. After that fun gathering it was back to traveling again. Here are two travel pictures I took.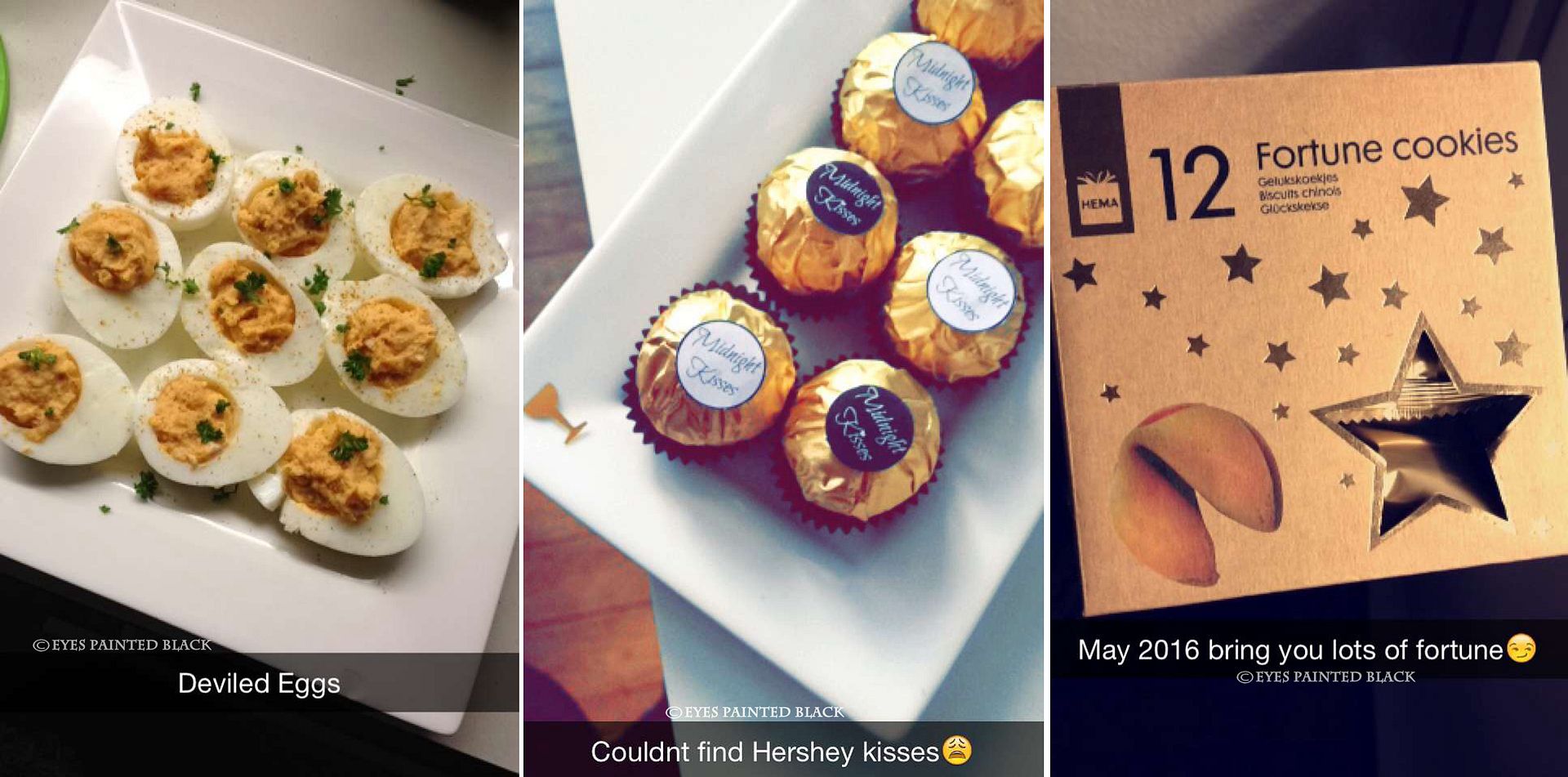 The bf and I made it home just in time to clean up the house for our NYE gathering the following day. On the day itself we decorated the place, did some crafts (yup), and I made finger food for in the evening. I made loads of typical Dutch finger food to give that experience to my non-Dutch friends. I wanted to turn Hershey Kisses into Midnight Kisses, but we could not find them.. so we decided to go with Ferrero Rocher. Also delicious. I bought fortune cookies from HEMA so I could wish my guests a fortunate 2016. And there was so much more food... I think my guests had not expected that at all :-) but they all left with a full belly, so I am satisfied.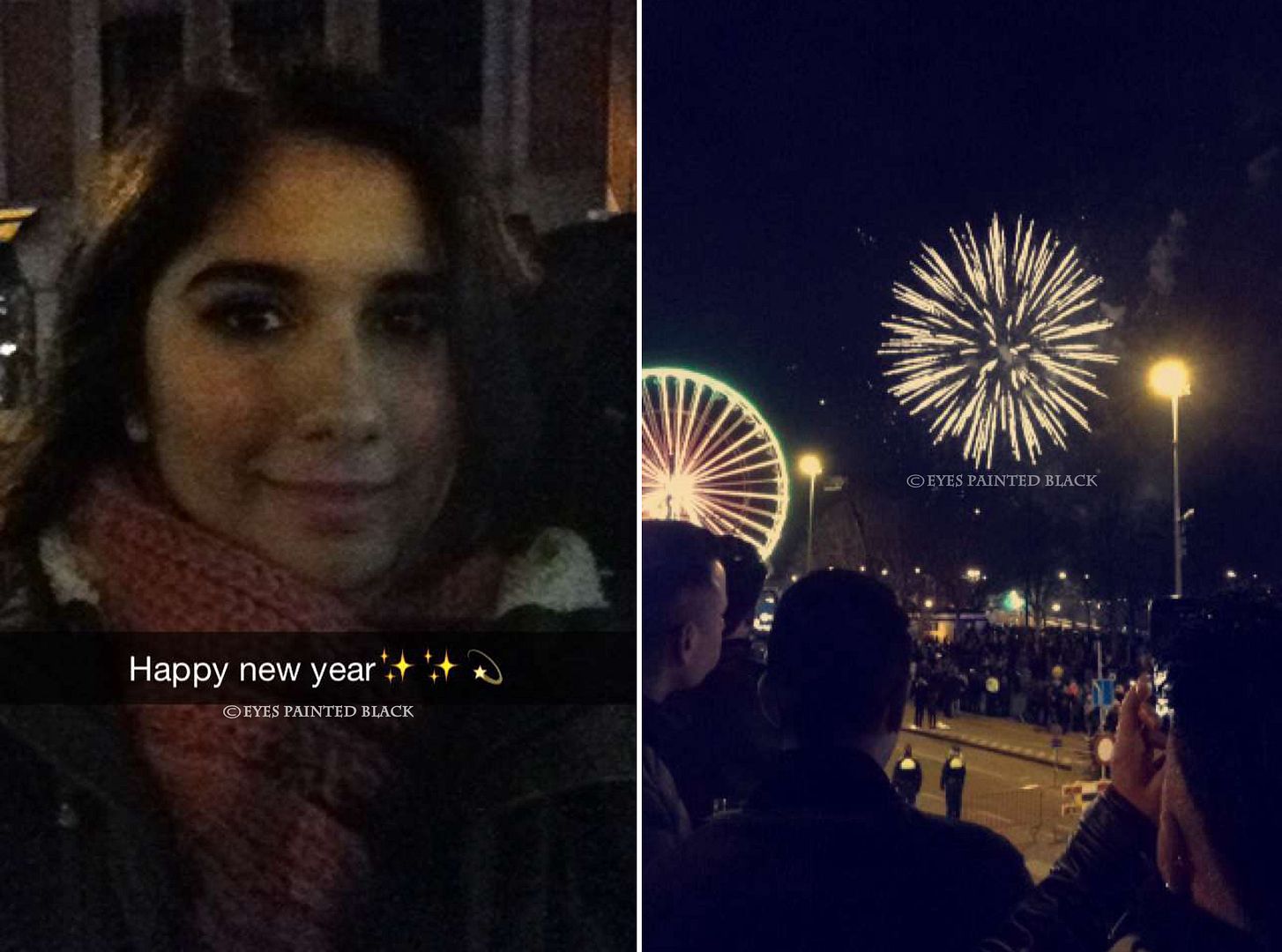 For several years we have tried to witness the fireworks show in Antwerp, and this year we finally succeeded. We made sure we left early and got a good place to stand with a nice view of where the fireworks show would be. I will admit, I was not too excited about going outside and standing there for a while, counting down the minutes until the fireworks, but it was well worth it. The show was amazing and it finished with a big bang - as it should. I would definitely recommend it!!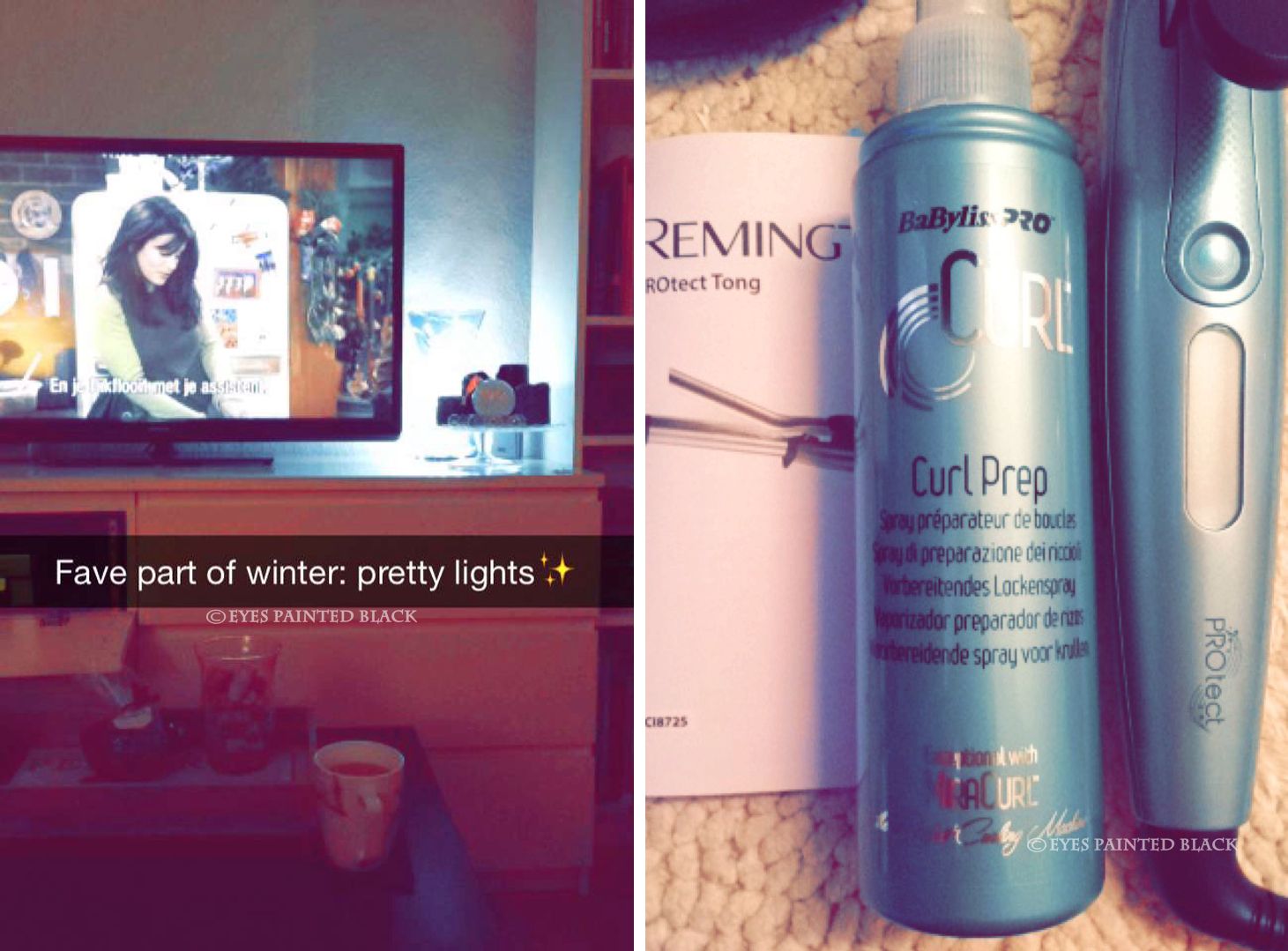 The following weekend after NYE, I really did not do too much. We had some friends over. We lounged around. Watched a movie. I just enjoyed sipping on my tea and looking at the pretty lights (or my tv screen). I also tried out my gifts.. so I curled my hair. I like what the curler does, so I will certainly have loads of fun playing around with it! Oh yeah, we also finished all the leftovers. So. Many. Leftovers.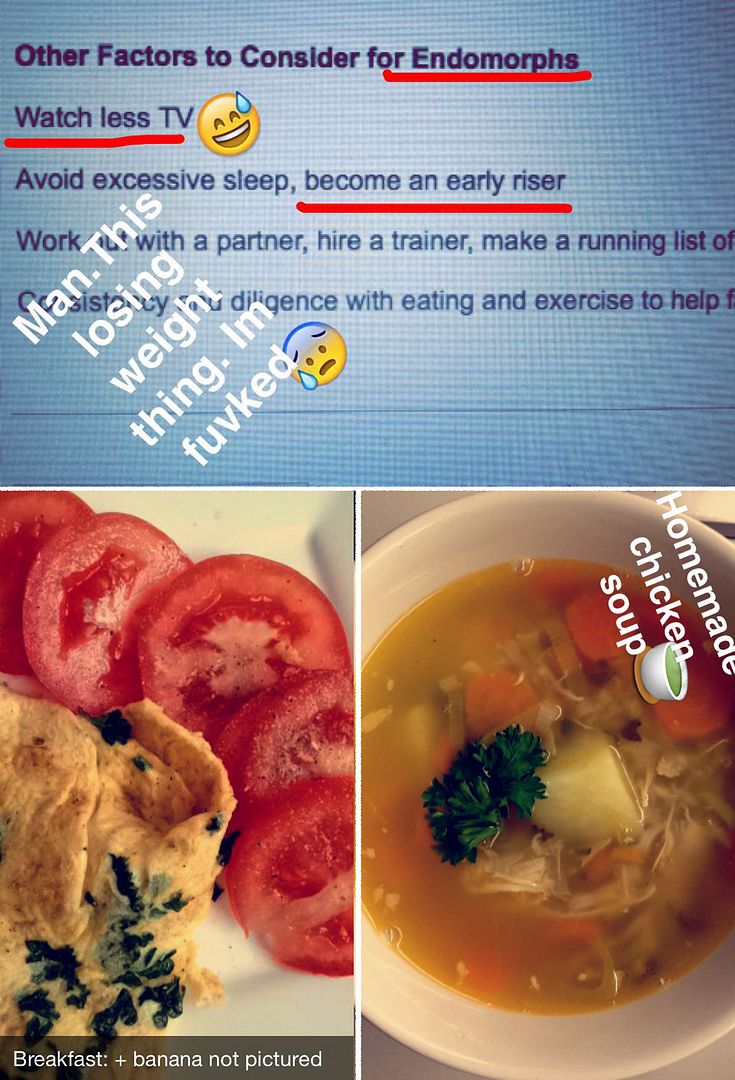 Now that it is back to business and
back to reality
, I am trying to be and stay motivated. I really want to eat
healthier
things and exercise/move more (as it has been in
my quarter life bucket list
for a while now), so I have made a good start so far. Let's hope I can keep it up! The upcoming few weeks I will be working hard on this, and also on my paper and thesis. So that includes loads of reading and writing.. and more reading. It is kind of hard to combine with moving around, but I aim for one stroll a day just to move around.
What about you? How did you spend the holidays? What are you doing this month? And have you made any new year's resolutions?