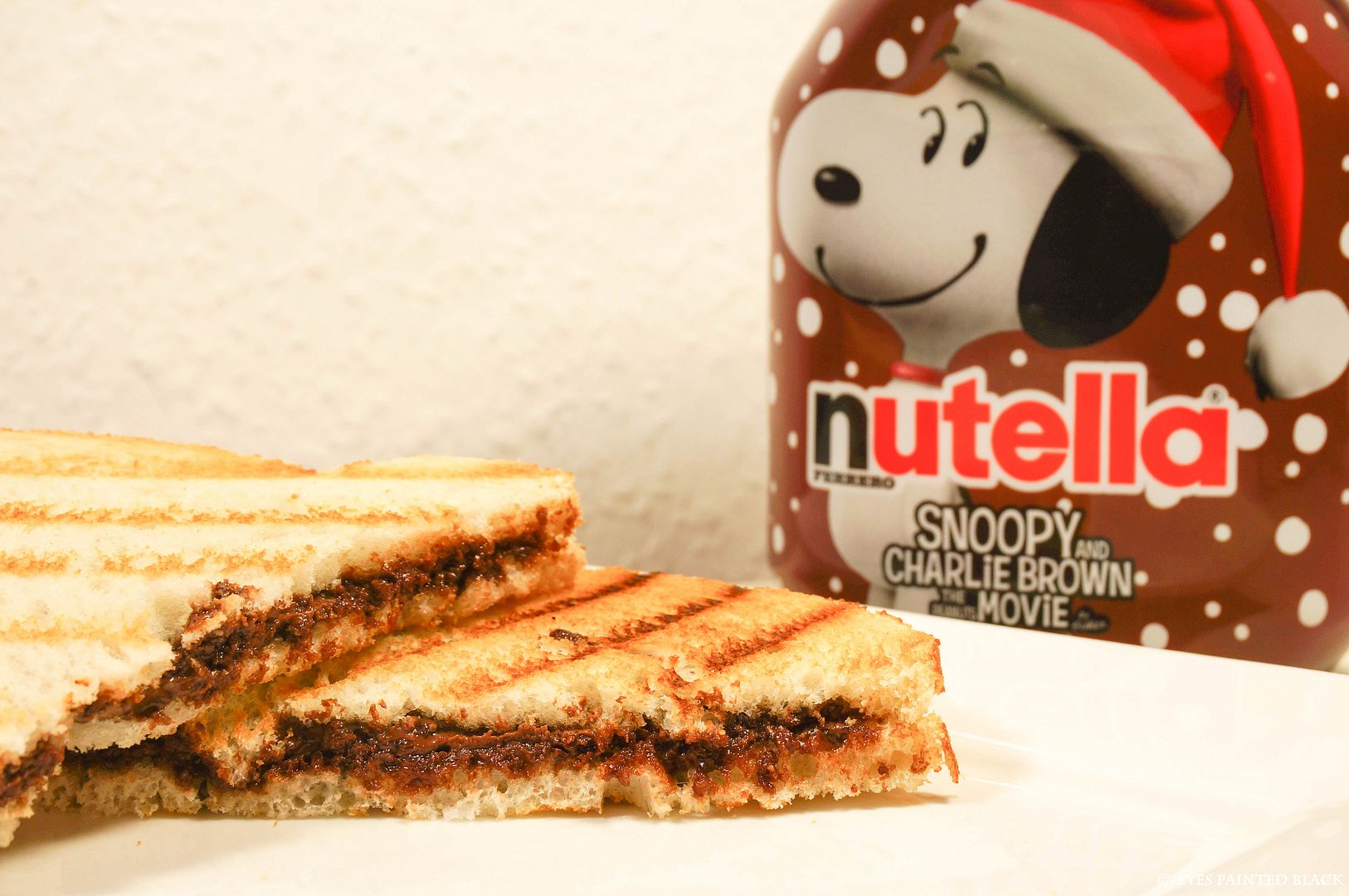 A long time ago (in a galaxy far far away?! - natural thought association) my brain somehow decided that I should grill my chocolate sandwich like I would normally do with my cheese sandwich (grilled cheese, yummm). And you know what? It was awesome!
So I figured, why not share this ingenious recipe with you. It is ridiculously simple, so this post will be short and sweet (just like a grilled chocolate sandwich).
All you need:
two slices of bread and chocolate paste. My personal preference is
Nutella chocolate paste
(
I mean, who does not love Nutella?
) but any good ole (hazelnut) chocolate paste will do the trick. A spreading knife is also convenient in order to spread the chocolate paste on to the bread and a grill is kind of necessary too!
WHAT DO YOU DO?
Spread a good amount of chocolate paste on two slices of bread. Place the slices on top of each other and put them in the grill. Turn on the grill. Let the bread warm up and become as crispy as desired. Take out, open your mouth and start enjoying your sandwich! There is nothing yummier than warm and gooey chocolate paste, and a crunchy bite because of your bread. It is the perfect combination and a quick (albeit not that healthy) bite in case you are in a hurry or just want to treat yourself. The only problem I have with the grilled chocolate sandwich... is that I should not eat too many or too often! Well, I guess there is nothing more I can add.. other than..
bon appétit
!