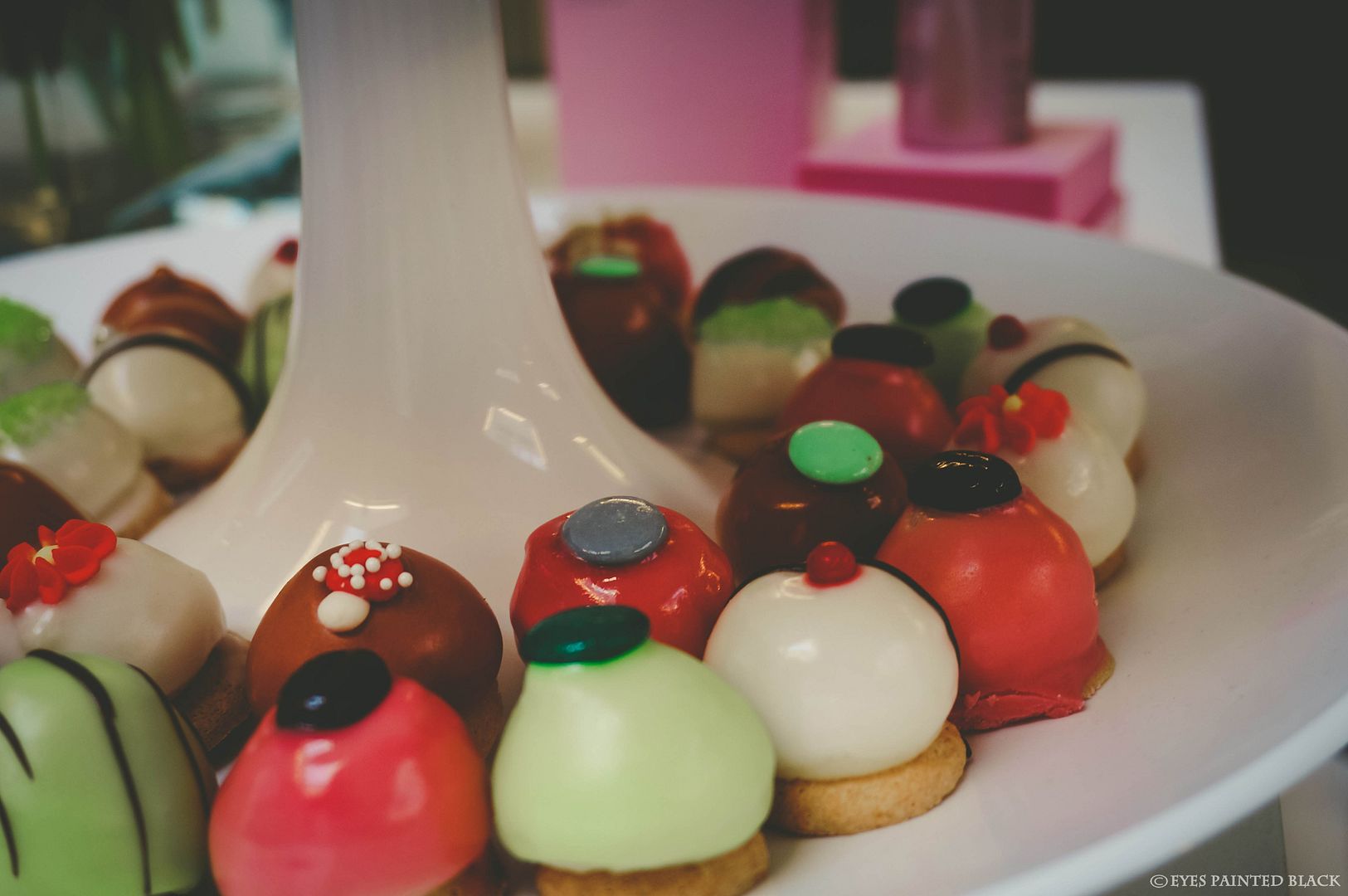 During the colder season we get to look ahead a bit and think about the spring and summer collections of 2016! Here are some highlights related to food and lifestyle from the Press Days. It is all about healthy and comfortable living this time around! Or well, an attempt at that in my world!
I am slowly but surely trying to eat more vegetables and eat less potatoes (oh, the struggles) for a while now (remember
my quarter life bucket list
: 30 things to do before reaching 30? The clock is ticking and progress is well... slow....) and I think the following food brands might just help me out with that. I am taking a closer look at Super Food, Bosto Grains and Go-Tan!
Super Food
produces raw (unprocessed and pure) food in powder form, seeds or beans from grains, plants, algae (yummy?), seeds, fruits, vegetables etc. They are free from pesticides, chemicals, colorants and other unnatural additives, but they do contain the right vitamines and minerals.
What exactly makes them "raw food"?
Well, I have been told that the products are heated at temperatures not exceeding
our own body temperature
, thus making them easy to absorb by our body. I have not really been paying loads of attention to fruits, veggies or products being branded as "super food", but since that I have become a bit more serious with my food, I am more willing to look into it. This will be a good first step for me!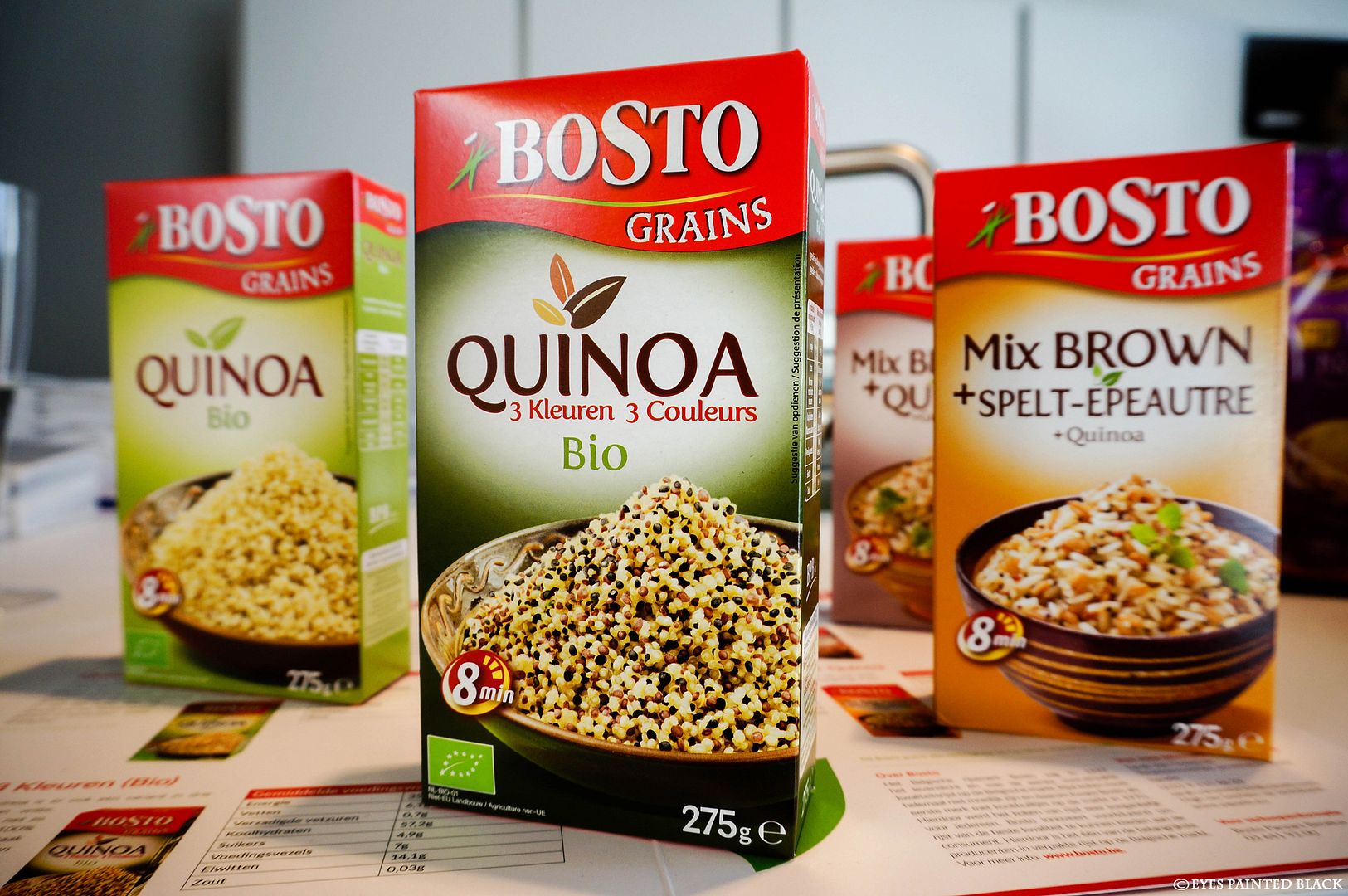 I remember that quinoa was branded as super food. I remember Gwyneth Paltrow talking passionately about her new cooking book and why quinoa is so good for you. I was a bit apprehensive about it, because the only grain I really, really, really like is basmati rice. Anywho, I finally decided to give quinoa by
Bosto
a try and I think it is a good alternative to often eating rice. I also want to try other grains now, like spelt (see picture above)! What about you? Are you a fan of quinoa?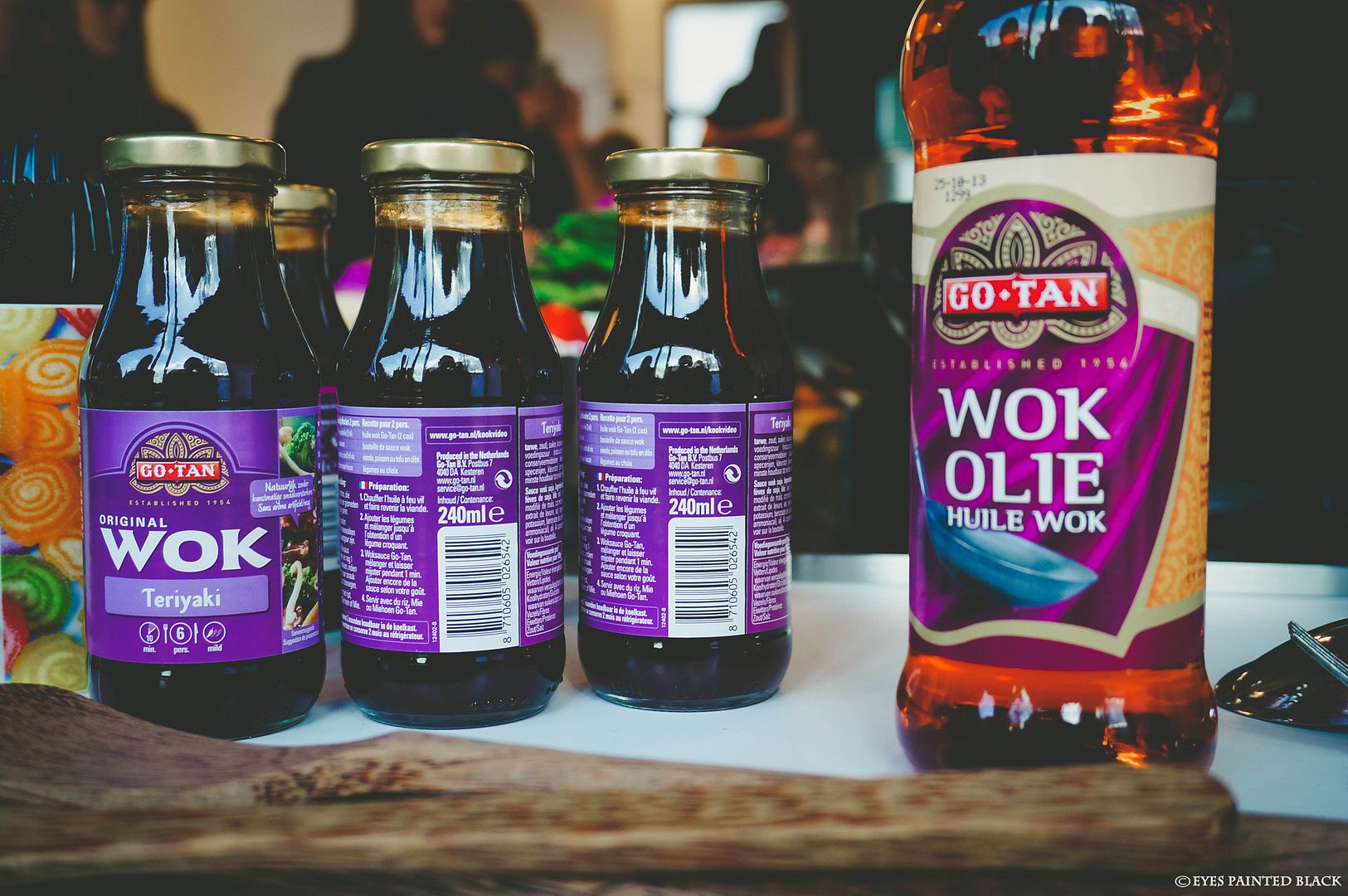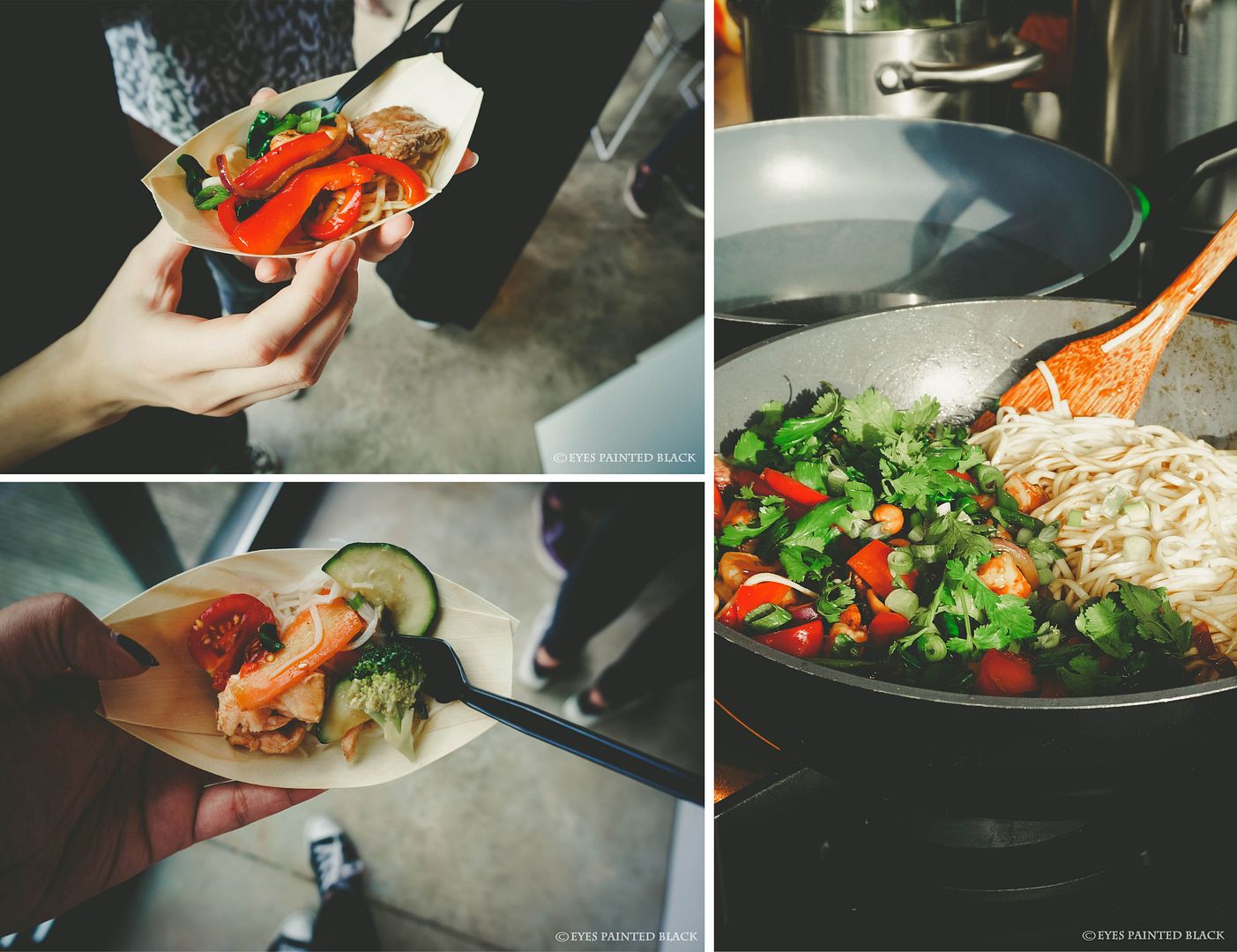 During the Press Days we had a cooking workshop by
Go-Tan
. Now Go-Tan is a bit newish in Belgium, but I have known and used its products for a long time in the Netherlands, so I knew I really wanted to join the workshop! Go-Tan is a Dutch-
Indonesian family company
that focuses (you guessed it) Indonesian food! There is a wide variety of products to try: noodles, nasi goreng, wok sauces, oils, curry's, sambal, kroepoek, and so on. I often get my basics from this brand, for example egg noodles or mihoen! How is this linked to healthy eating? Well, asian cooking is known for wok!
What is wok?
Well, a wok is a big round-bottomed pan that comes from China and is used in different Asian cuisines, and has become very popular in the Netherlands (not sure about other European countries). The wok allows for
quick and healthy cooking
without the use of loads of oil! We tried two different meals (one with meat the other with fish), made with wok oil and two different wok sauces by Go-Tan. Definitely a big success in my book. I look forward to trying that salmon dish again!
Ok. ok. So this one is less healthy, but I also mentioned comfortable. Now is a drink with
Cointreau
really comfortable? Heck yes! Do you know how many
Cosmopolitans
I have made within minutes when I had guest over and then we just relaxed with a yummy cocktail in our hand! So when I saw these new and special Cointreau bottles it definitely piqued my curiosity. Some prefer gin with Cointreau, I prefer vodka!
Speaking of comfortable. Does this picture not want to make you curl up in bed or a couch underneath a nice and soft blanket? Well, that is what I am doing right now, but on a chair behind my desk. Definitely underneath a comfy blanket by
Mistral Home
, though! Mine is a summery orange that I got months ago, but these blue blankets above are perfect for the winter!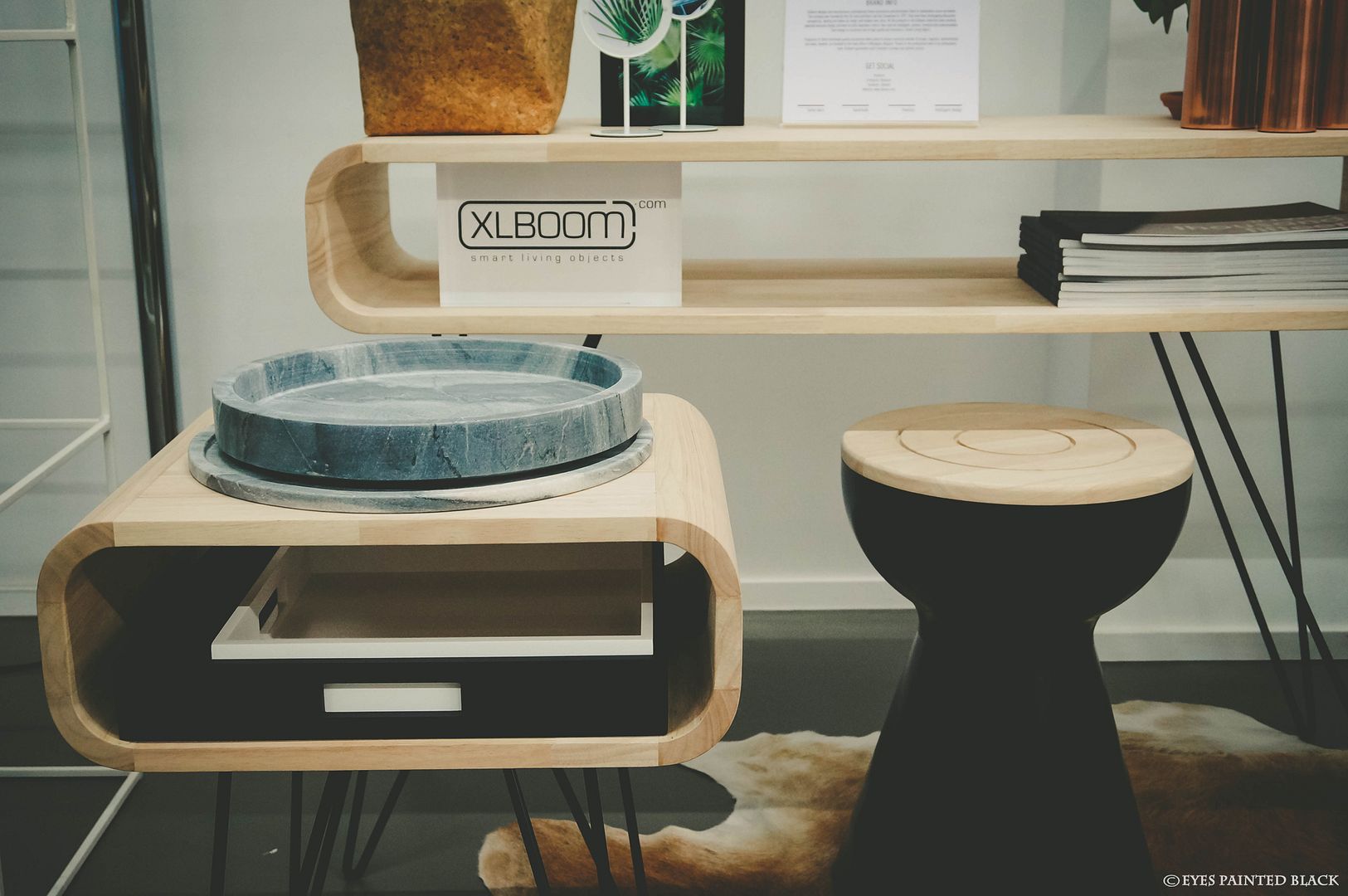 More stylish are the contemporary designs by XLBoom! How gorgeous is this? I love the use of wood and how it is combined with marble, bronze and rose gold accessories. I absolutely love this combination, and I love how the shapes remind me a bit of the 60s! Or is that just me? XLBoom does not only create furniture, but is also makes accessories, such as wine holders, photo frames, or candles in all shapes and colors. There is just so much to discover!
To finish this post, I would like to focus on this inviting and comfortable sitting area. Does that remind you of a world famous brand? Yup,
Ikea
! I love Ikea. Most of my home products actually come from Ikea. I wish I could make little areas of my home look this inviting, but perhaps with my next home and a slightly bigger budget! I really love all the details. The vases and flowers on the left, and the ladder in the background. What a smart and practical way to get rid of your blankets (as I have so many).
What about you? Do you love Ikea too? And what about the other brands?! Which one have you tried yourself or would like to?
Do they seem "healthy and comfortable"? Heck, is that an
oxymoron
(it seems to be in my mind)!!