I don't think I have enough dresses. I only have a couple and I can't wear those at any kind of event, so whenever I think of wearing a dress I am always staring at my closet thinking "hmmmm... no, no, no", and I end up going for jeans - or, quite occasionally, for a skirt. I do, however, have this nice black dress from Ingar.nl by the fair trade brand People Tree. I thought it was a good time to share it with you!
This dress is simple and comfortable, but can be worn in a more casual or formal setting and that is what I loved about it. An extra bonus for most is that Ingar.nl offers a wide range of contemporary fair trade fashion and ethical products of high quality for women. You can buy an outfit online and pair it up a bag or with handmade jewelry. Besides People Tree you will also find the following brands: Studio JUX, Wunderwerk, L'Herbe Rouge, Myomy, and Ingar.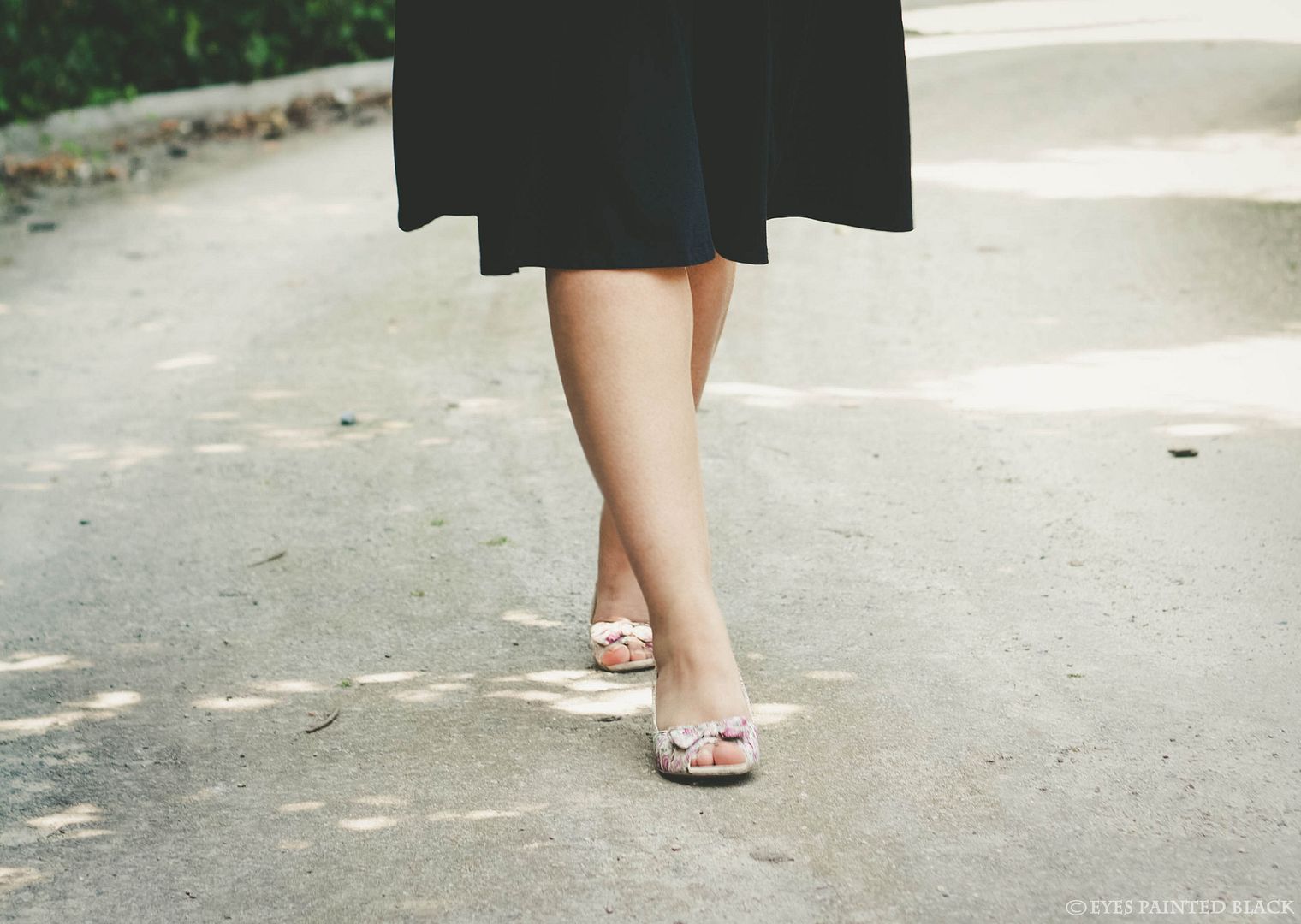 People Tree dress: Ingar.nl - Clutch: c/o Pieces - Bracelet & Statement Ring: Pieces - Ring: Urban Outfitters - Shoes: Graceland.
I also like that the dress ends just underneath my knees, because it is something I have not had before. Still I am on the lookout for a dress that comes a bit above the knees so I can combine that with going out (for if I ever have the desire to wear a dress when going out xD) or just want the dress/outfit to feel younger. What do you think? Do you prefer longer or shorter dresses? And what about fair trade fashion? What are your thoughts on that?