Just at the end of the summer and the start of autumn I was really enjoying the weather.
I was falling for fall!
Now that I am writing this it has become much colder and I am thinking that I should really make an effort to find a new winter jacket (and a flowing trenchcoat, but that is another story). Anywho, when the weather was still nice enough I did not need to wear a jacket, but could combine
my warm sweaters with simple shirts
... and that is what I am sharing with you today!
I had wanted to buy some long sweaters for a long time, so just a week before these photos were taken I went shopping at
Forever 21
and went home with two new, warm and long sweaters! Before we head on down to the rest of the outfit, let us take a moment to appreciate fall. Think pretty brown-yellow-orange colored leaves! I got inspired by those pretty colors and showed it in my nails: I applied a simple brown nail polish with
golden glitters by H&M
as a top coat! I like that it sparkles just as the leaves seem to sparkle (bokeh) in the background.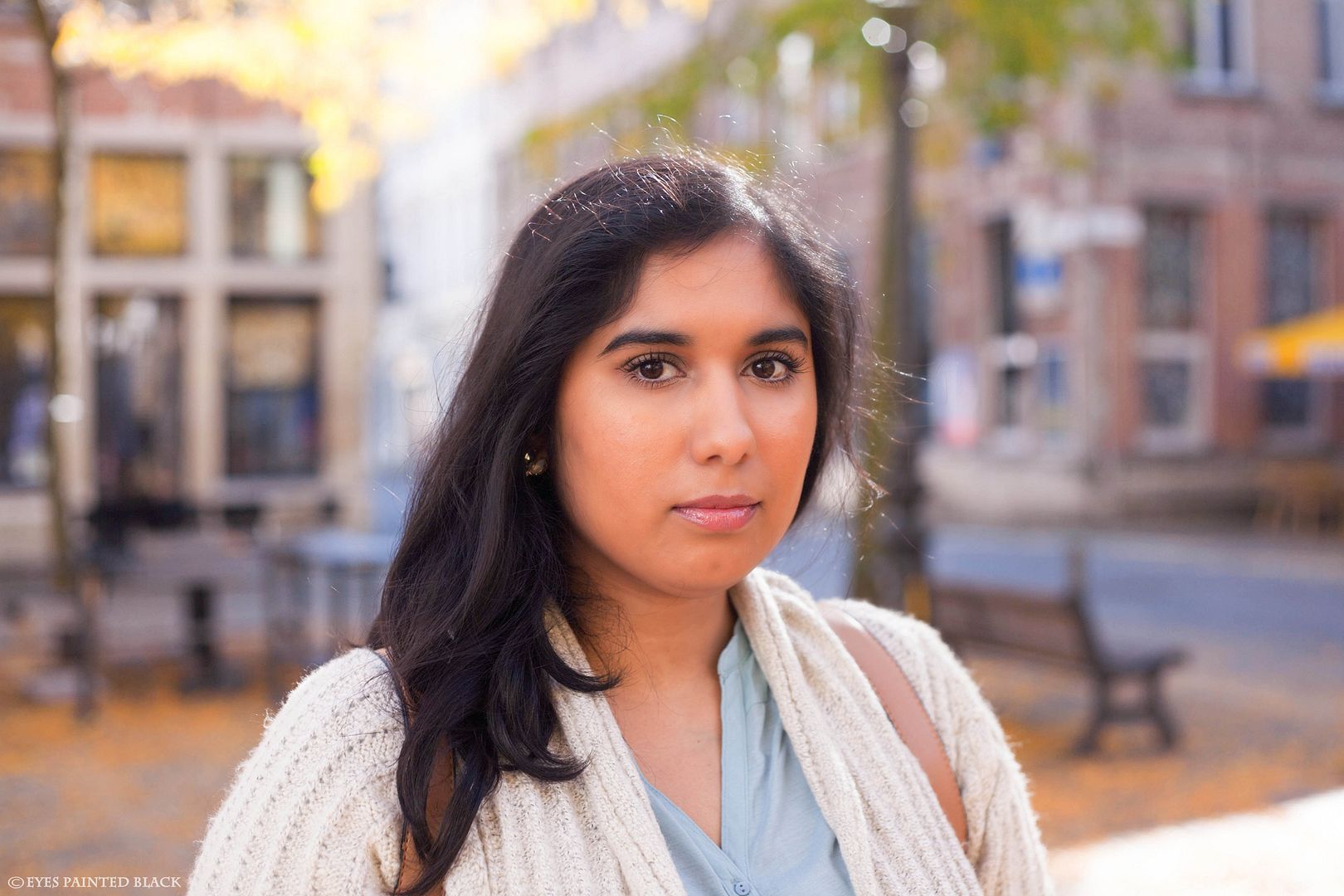 These pictures were taken before I cut my hair. I tend to cut my hair during the winter and let it grow long throughout the summer. Seems kind of counterproductive regarding the weather, no? I tried to keep it all natural in both my hair and face. I wore "
Hustle
" from my
Urban Decay Naked 1 palette
as a wash over my lids and the lip butter "
Pink Truffle
" by Revlon on my lips.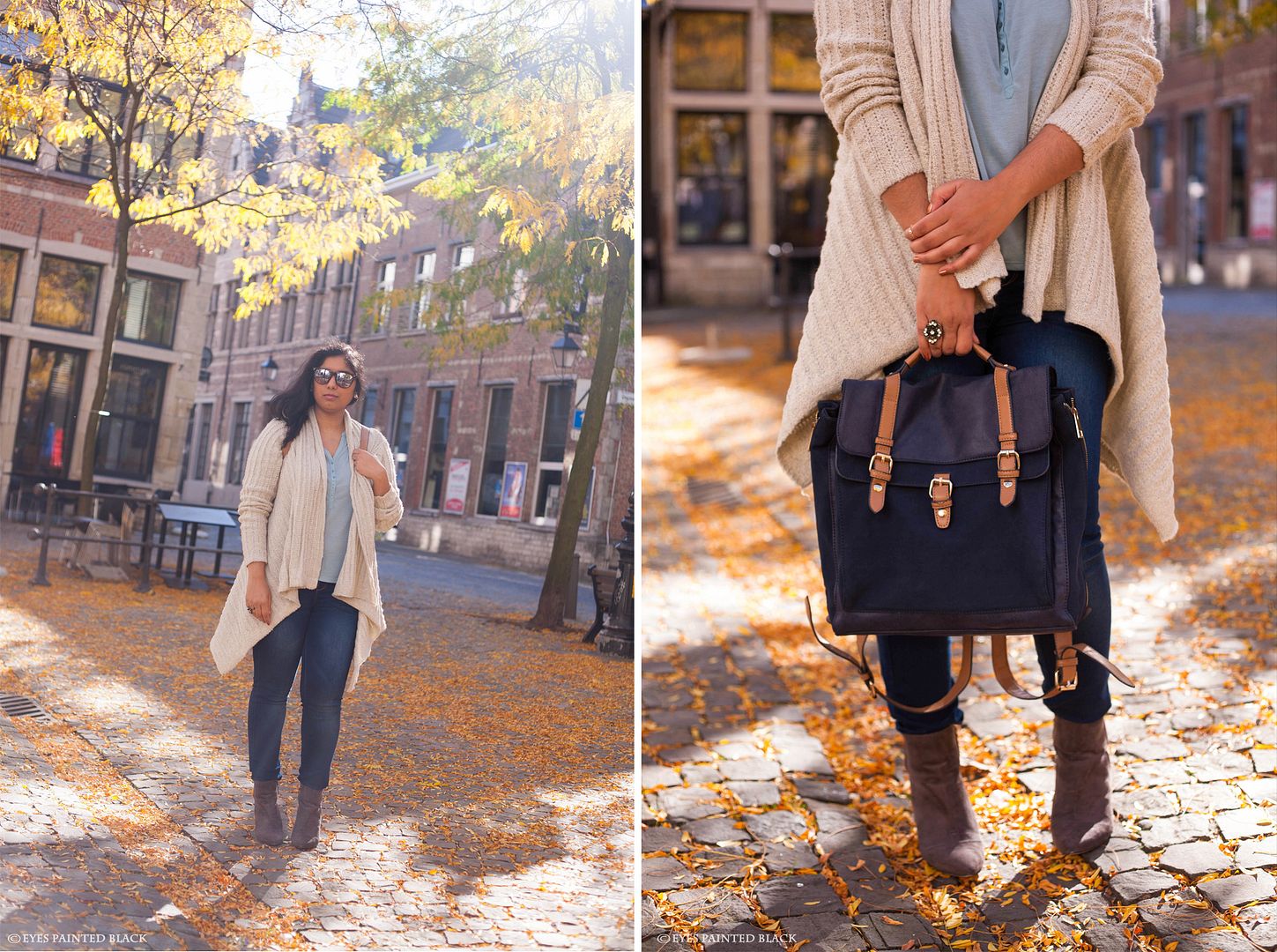 Sweater: Forever 21 - Shirt: H&M - Jeans & Shoes: Zara - Bag: Accessorize - Rings: Ebay - Sunnies: Urban Outfitters
Tada. There you go. The full look. This is one of my new long sweaters. I did not have
a waterfall sweater
yet (a sweater that falls like a waterfall) nor did I have one in white, so those were two news for me! I really am a simple girl, so I went for a simple soft blue shirt and clean dark jeans combined with my grey Zara shoes. I have had this school bag for a couple of years now and it is big enough to put my laptop, books and notebooks in! This pretty bag comes from Accessorize, but unfortunately the shop has closed its doors in Belgium. Gah! I have actually been wearing this outfit quite a lot now, but with the weather turning colder... I need to find a jacket to go with it - one that is long enough to go over my long sweaters....
Got any suggestions? Also, do you love sweaters too?
Pictures taken by
Annebeth
.