Both Merel and I love discovering yummy and fun new places in Antwerp, so when she invited me to join this new place that had opened I was more than excited. She told me it had "pastel de nata" and it took no more convincing. You should really check it out too!
I have been to Lisbon, Portugal once and I was fortunate enough to try their famous "
pastel de nata
" there. It is a sweet and gooey
custard tart
that is oh-so delicious. With a new temptation in town, I will try my hardest not to have too many. We walked in and it was still quite peaceful, but it got busy real fast! The design of the place is really cool. It is rectangular shaped on the inside and it uses black, white and yellow colors.
You just order at the bar and then you take a seat and they will bring the drinks and food to you when it is ready. You literally walk up to the bar upon entering the place, so I though that was quite smart! Now there is
so much to choose from
that I did not know what else (besides a "pastel de nata") I was going for, so I ended up going for quite a lot haha. My boyfriend always tells me my eyes are bigger than my stomach. After a moment of being indecisive I went for the vegetable soup, a shrimp pie and a "pastel de nata". Oh, yes. I also got a cute espresso macchiato.
Cute?
Yes. It was so small, ergo cute.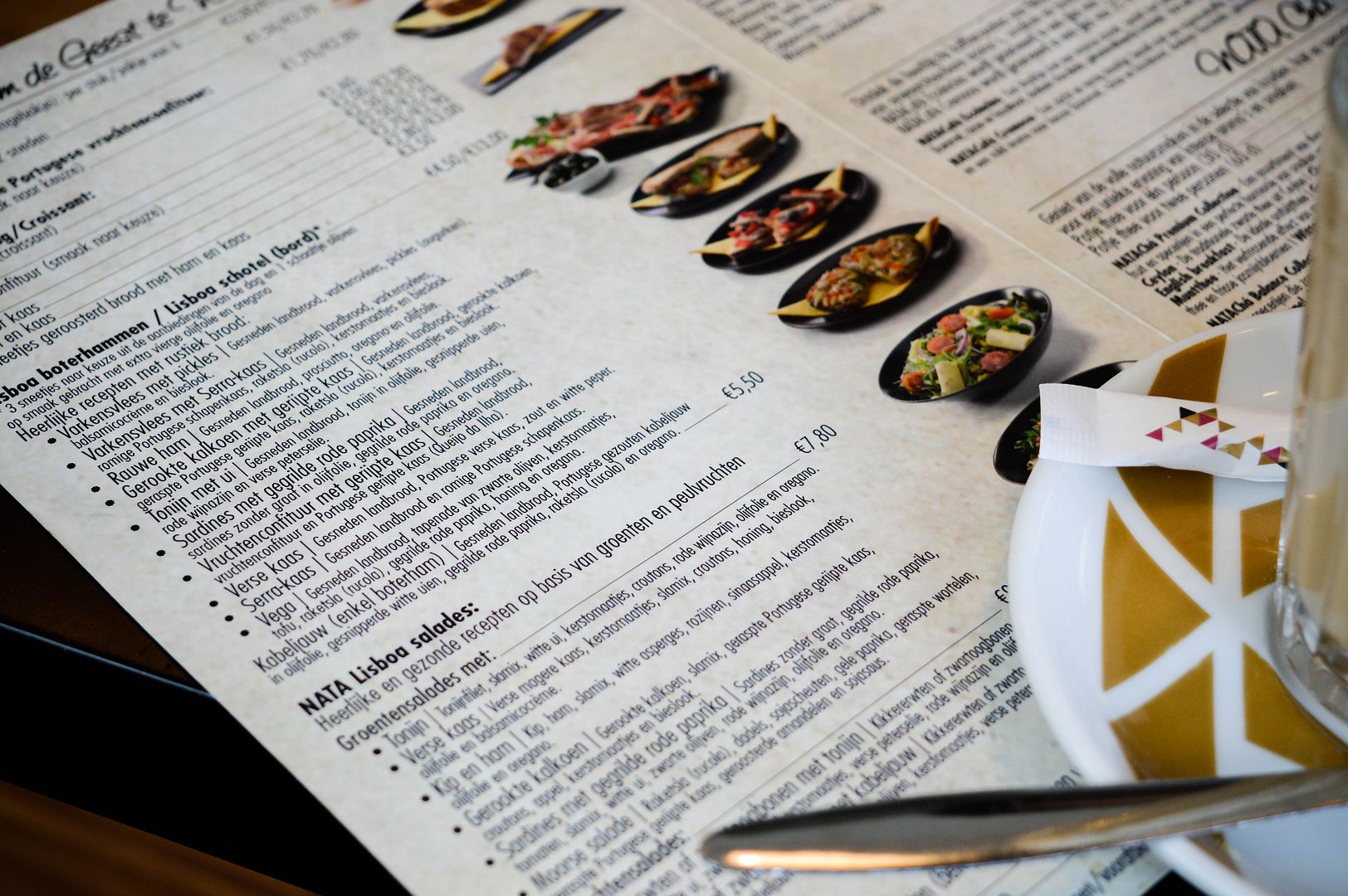 Besides, snacks like meat/fish pies or croquettes, you can also order typical Portugese sandwiches and salads. If you want a small sandwich or croissant then there is that option too! I like that the prices aren't very expensive either! I think I spent about €11 on a soup, two snacks (one savory one sweet) and an espresso, which I find quite reasonable. I know I am definitely coming back here for more "pastel de nata" and a coffee! When in Antwerp you should do the same!
Nata Lisboa
is located in the
Nationalestraat 6
, which is the city center so it is very accessible! Open from
08.00 to 19.00
every
Monday until Saturday
!
Yum yum, gimme some!
Pictures by Merel.