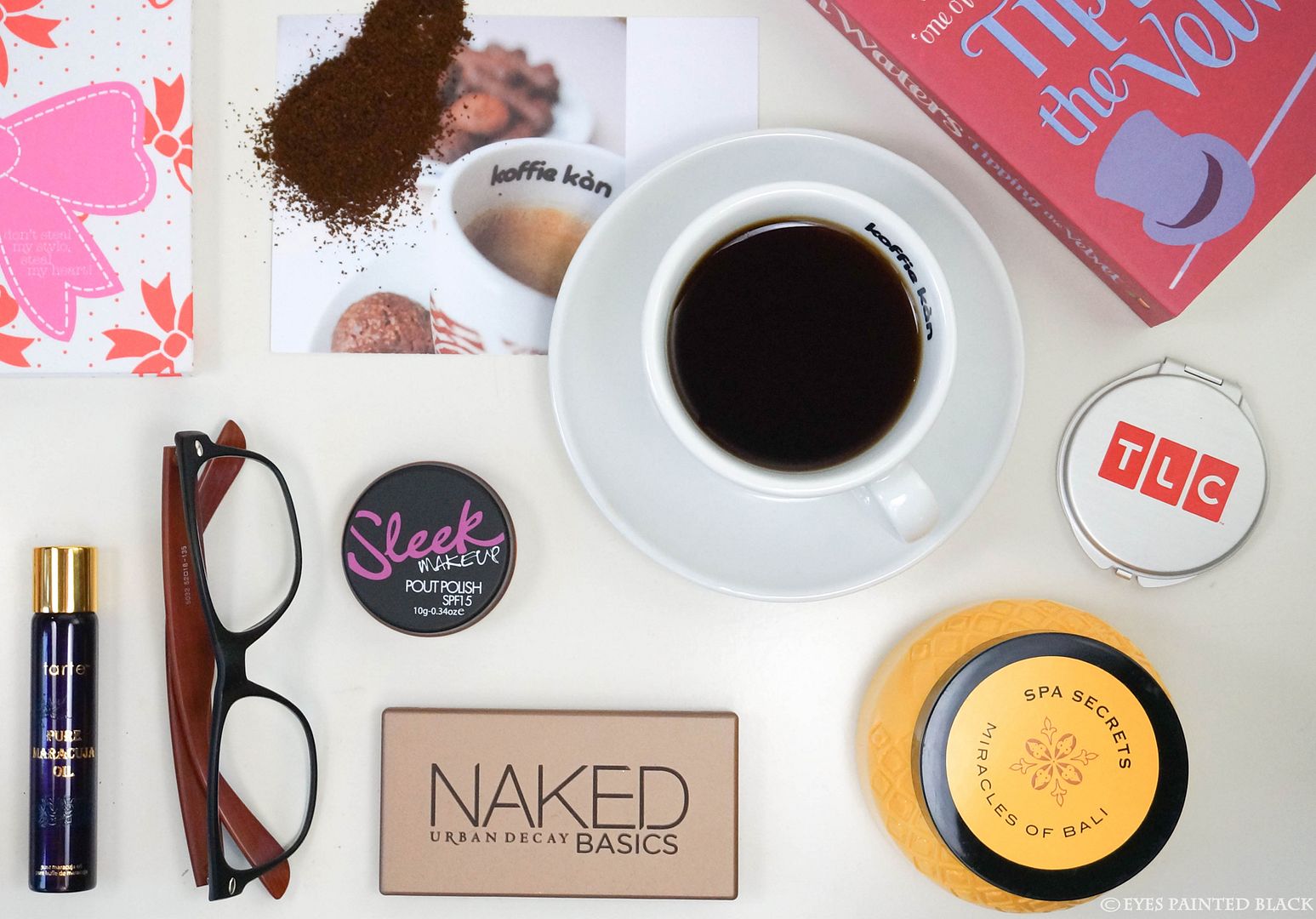 Surely you still remember how I have become a big(ger) fan of coffee. Mind you, it was not the first time I tried coffee, but coffee just wasn't something I drank a lot. After buying
my own coffee machine
I have been trying all kinds of coffees and drinking it way more often! So when I got the opportunity to try the
Belgian Brand Koffie Kàn
I knew it was new discovery I could not pass up!
I received two packages with ground coffee from Koffie
Kàn:
Aroma Maragogype
and
Santos Mild
. I'm still quite
a coffee noob
at heart, so I thought I could just put a bit of the ground beans in a glass and add some hot water... voila: coffee. I double checked before actually adding water, though... my boyfriend informed me ground coffee was different from instant coffee... you know, this totally makes sense. I just don't know why my brains didn't connect the dots on its own. So we went out to find the right equipment for ground coffee! Anywho, the
Aroma Maragogype beans
is described as containing both a sweet and fresh flavors with a hint of caramel. It is supposed to be quite a royally flavored coffee. Now
Santos Mild coffee,
as the name says, is milder and lighter with only 1.5% of caffeine, but still quite flavorful with soft chocolates and a touch of walnut.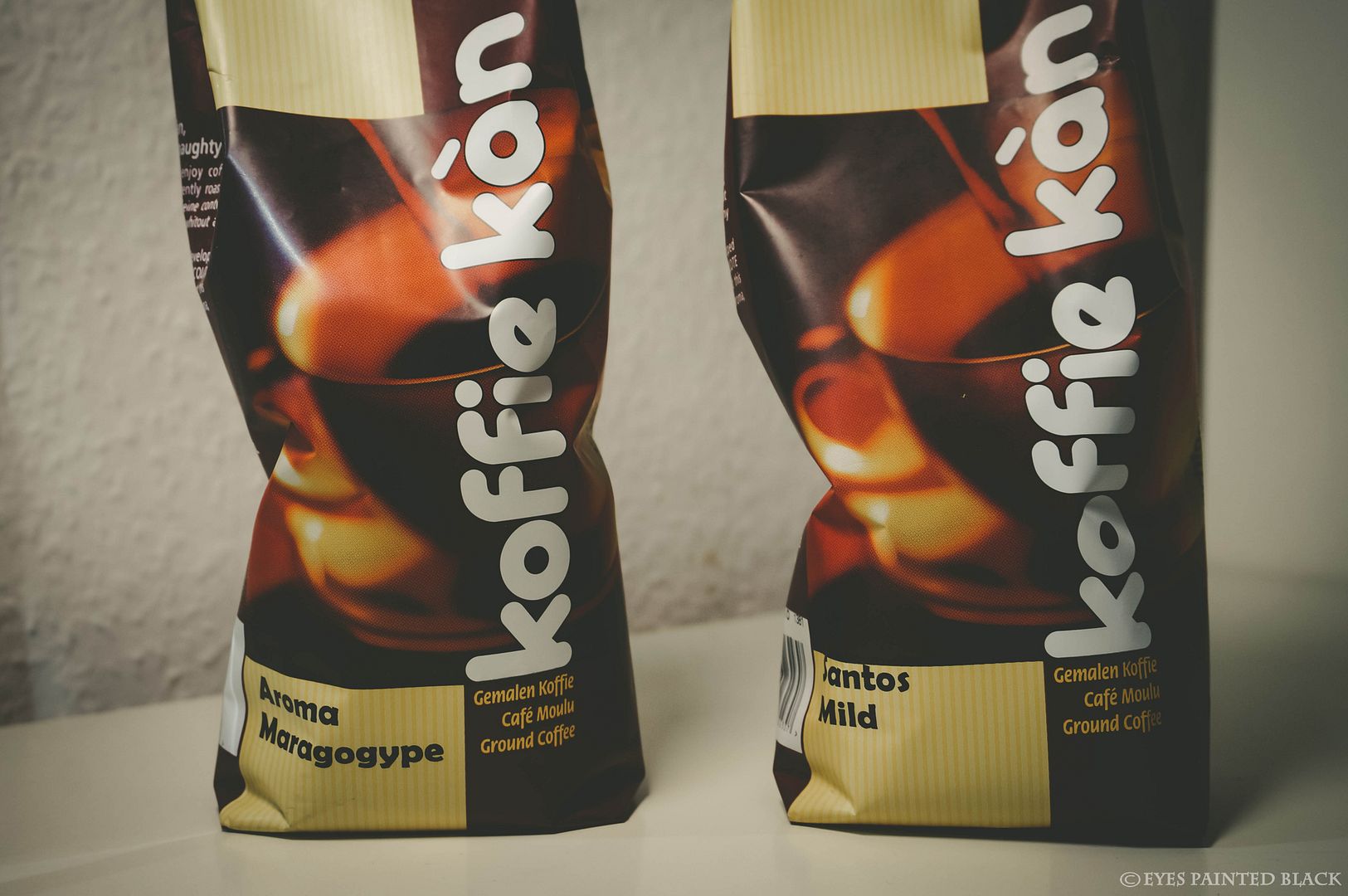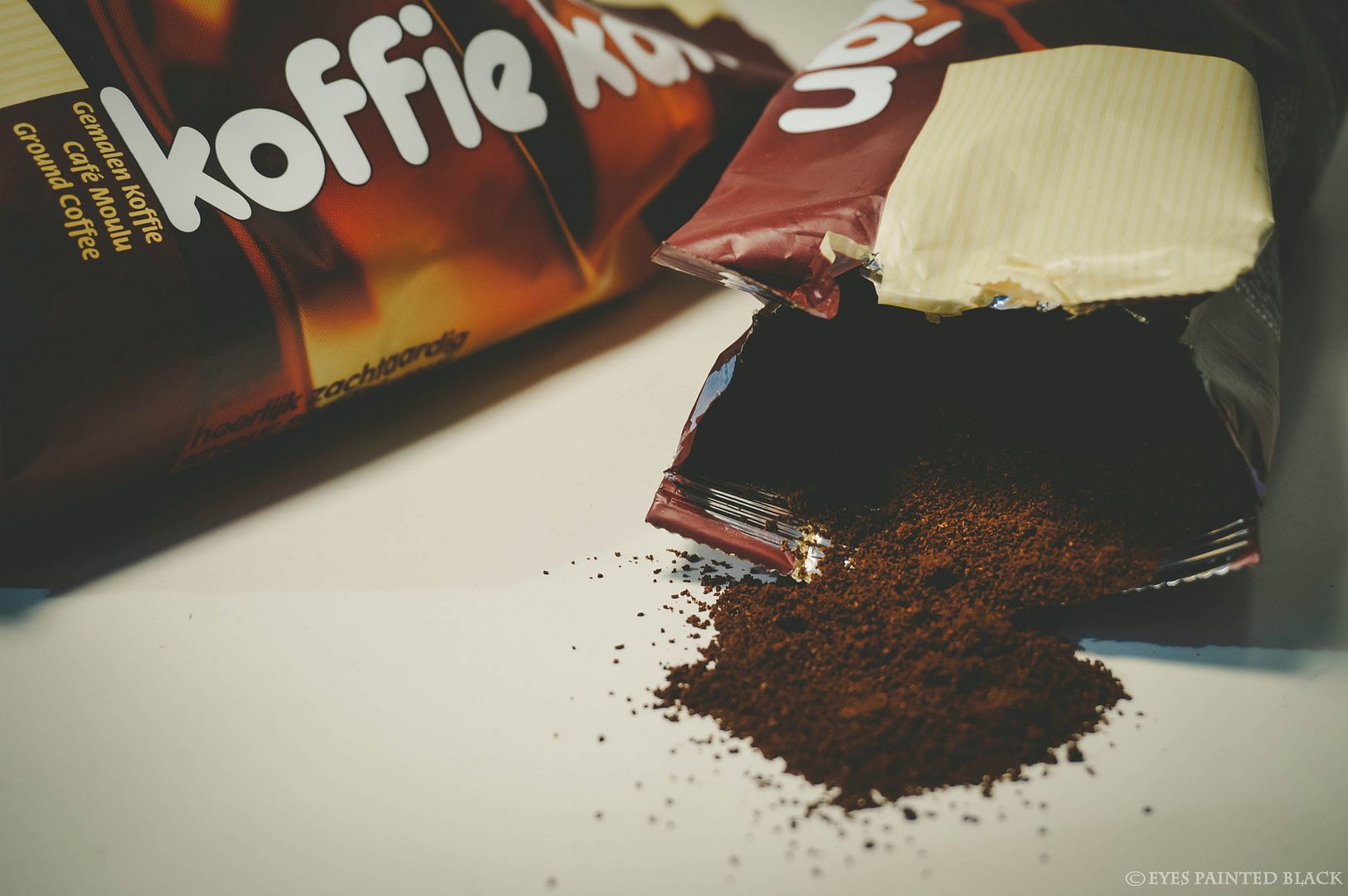 Koffie Kàn is a Belgian brand that has been using its own unique technology for roasting coffee for the past 40 years. The brand offers different coffea arabica blends, full of flavor and with little caffeine. The green coffee beans are slowly roasted on a minimum temperature so the sugars and oils are not burned, thus creating soft a coffee blend that will not upset your stomach. You will get light golden brown and toasted beans, rather than burned beans. That last bit sounds especially pleasing to me, because coffee does tend to upset my highly sensitive stomach (heck, it is one of the reasons why I may avoid coffee at times). All the different blends are easy to digest without sacrificing the taste and flavor. It does not matter whether you pick a regular blend, decaf or bio!
Another aspect that makes the coffees by Koffie K
àn
even more unique is that it does not contain a lot of caffeine. The coffee is air cooled without the adding of water. This is in contrast with the industrial coffee roasting, which cools the hot coffee very rapidly by spraying water in the coffee drum. This also increases the weight of the coffee. Based on the information found on the site of Koffie K
àn it becomes clear that this Belgian company takes pride in creating artisan coffee. Both Aroma Maragogype and Santos Mild come in a simple but pretty brown packaging that instantly makes you think of coffee. When you open them a lovely coffee scent does come out, so I could not wait to start drinking them.... see if I notice the differences between the two blends!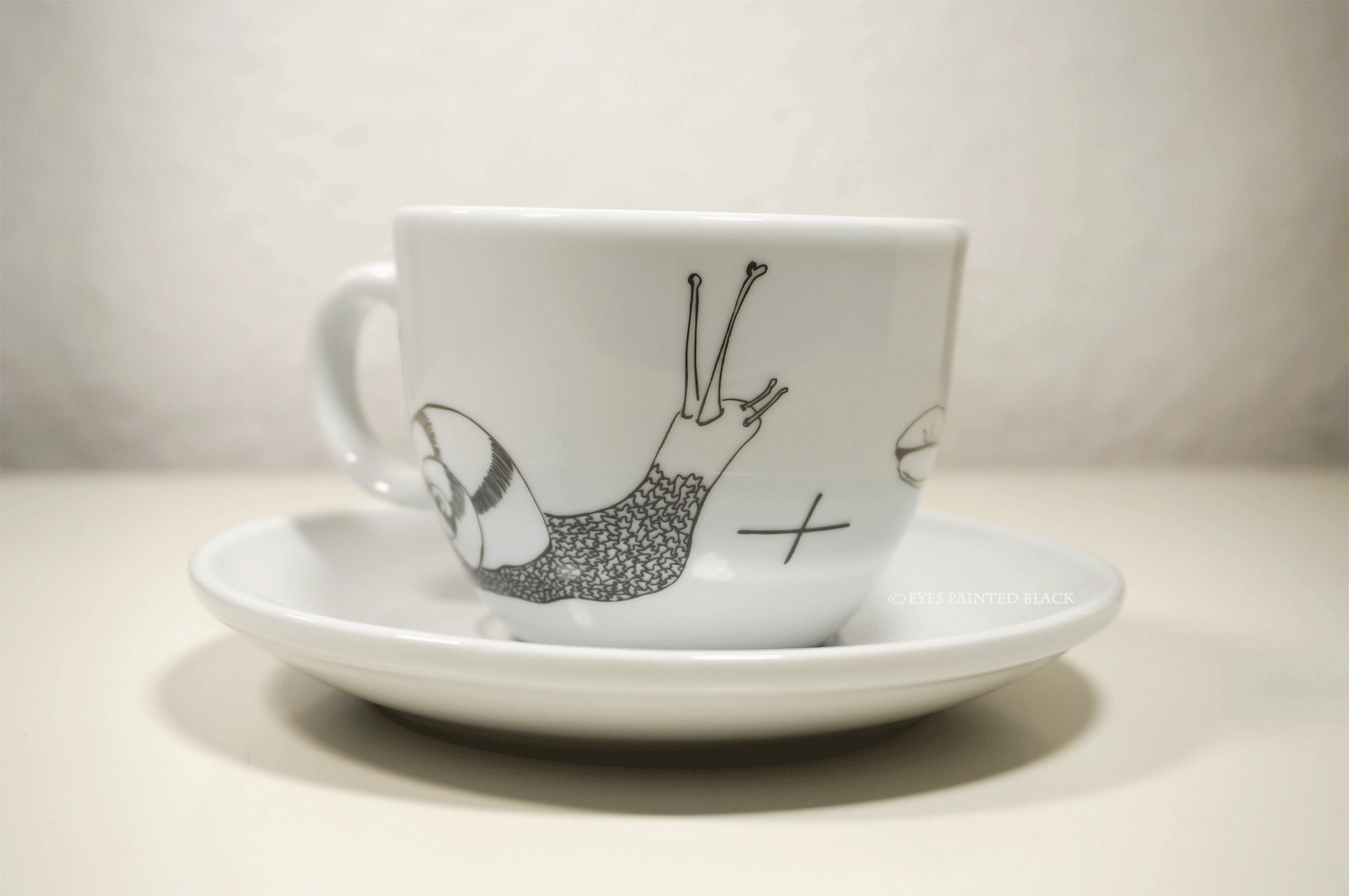 The two blends actually came with a pretty
Slow Coffee cappuccino cup
that has a drawing on it indicating the type of coffee you are drinking! It has a snail (meaning "slow") and coffee beans, thus indicating the slow coffee process of
Koffie K
àn
! Both coffees are very delicious and distinctive.
Santos Mild
really is surprisingly mild, which I personally liked a lot, but if you like strong coffee then this one is not for you. I like that it tastes soft and is gentle to my poor stomach, so this would be a great coffee for me to drink on those early mornings!
Aroma Maragogype
is not the strongest coffee I have tasted either, but it sure is rich in flavor. It has a nice and deep aftertaste and is definitely my favorite out of the two. The ground coffee (250 grams or 8.8. 0z) Aroma Maragogype is
€4.39
and Santos Mild is
€4.17
! The coffee cup is €5.95. Everything is available online on the
Koffie K
àn webshop.
Your turn! Have you given a lot of thought to how the coffee you drink at home is made? Would you prefer to drink Slow Coffee?
This product was given to me by a company or PR-agency. Please read my disclaimer.