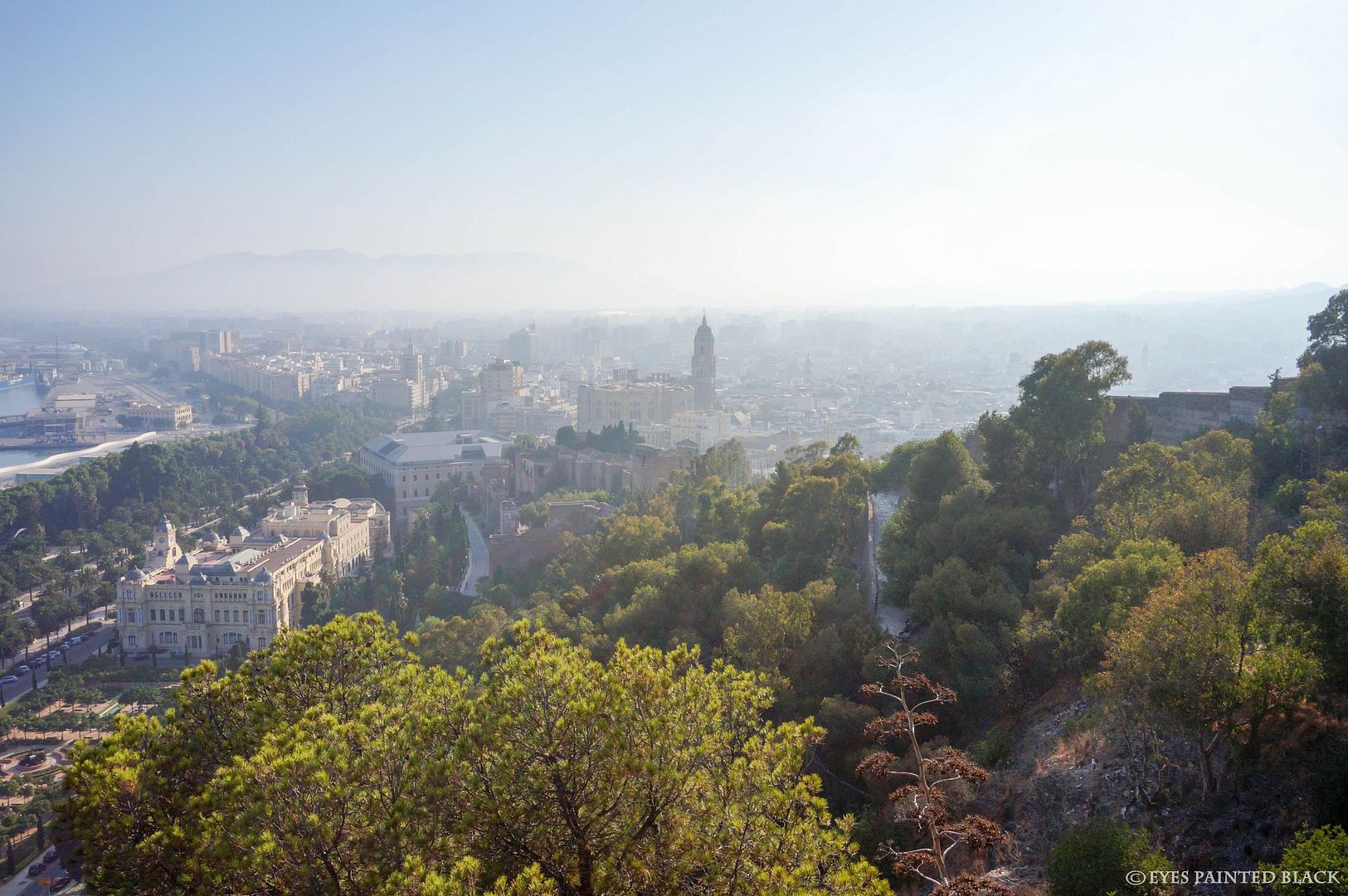 Last year I went on holiday to Torremolinos in Málaga, Spain and this summer I really wanted to return but stay in
the capital of Málaga
. So that is what I did! I had a nice time going back to the places I loved the first time and exploring more of the city. It was a great combination of eating and walking in the crazy heat. Luckily, Málaga has a nice beach and there are lots of shadows because of all the high buildings, so I managed!
My holidays came right after my exams, so it was a great escape from reality. Last time my boyfriend and I went, but this time I wanted to do something with my parents and my sibling too. We have not gone on holiday together for such a long time, so why not now? That does change the feel of a holiday a bit, so we opted for staying in an apartment in which my mom could cook her heart out and we could all lounge (basically our typical home life). We stayed with
Life Apartments
in the center of Málaga. The building is located in an area that is surrounded by five or six banks so you never need to worry about finding an ATM there. It was within walking distance (mere minutes) to "
El Corte Ingles
" (Spain's big department store.. comparable to Bijenkorf in the Netherlands, but I'd say bigger), an indoor shopping mall and the shopping street of Málaga "
Calle Marqués de Larios
", so if you are in it for shopping... you will be satisfied! Basically, everything is within walking distance: restaurants
(5 minutes)
, a supermarket
(1 minute)
, Málaga's big fish and fruit market "
Mercado Central Atarazanas
"
(5 minutes)
, tourist attractions
(5-10 minutes)
, the park and the port
(15 minutes)
, the beach
(20 minutes)
, and so much more! I mean, I could actually see myself living there!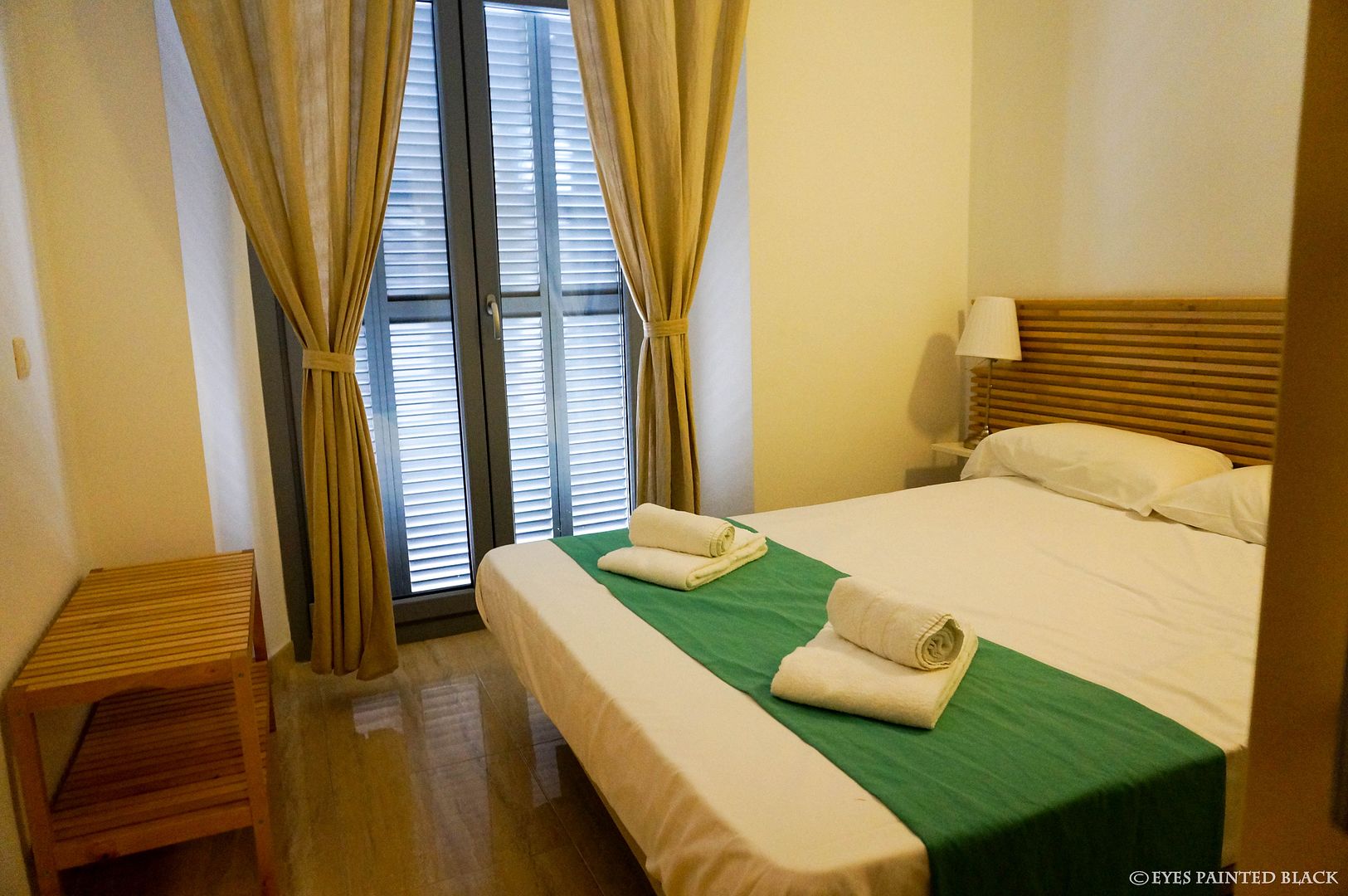 We chose a 4-5 person apartment with a double-bed and a twin-bed, then in the big living room there was a big couch that could be turned into a double-bed. I am never really sure about how the hotel or apartment will turn out when you book for it, but I was so pleasantly surprised with Life Apartments (hence why I am writing about it now). The walls were really high, which created a spacious feeling in every room. They added duvets in the closets in case you got cold -they have great airconditioning- and everything looked really neat. The kitchen was surprisingly big with a huge refrigerator, an oven, microwave, water boiler, etc etc. Nothing was missing. The water was hot, so my showers were very comfortable too. It has been one of my best experiences in an apartment so far! So when in Málaga, I definitely recommend
Life Apartments
!
Last time I was there the boyfriend and I visited "La Alcazaba", which was quite a walk, so after that I was no longer in the mood -sweating like crazy- to walk all the way up to the Castle of Gibralfaro. This time we were set on going for that steep and long walk which felt like forever and certainly was quite the workout for my poor lungs, legs and butt. The view looked amazing, though. You can see it in the first picture. What do you think? Of course, no holiday is a real holiday without lots to eat and drink, so we certainly did plenty of that. My go-to ice cream in Málaga was something called "pitufo", which means "smurf" as I have been told. It tastes a bit like bubblegum with marshmallows on top. Not everyone will be a fan of that, but I sure was!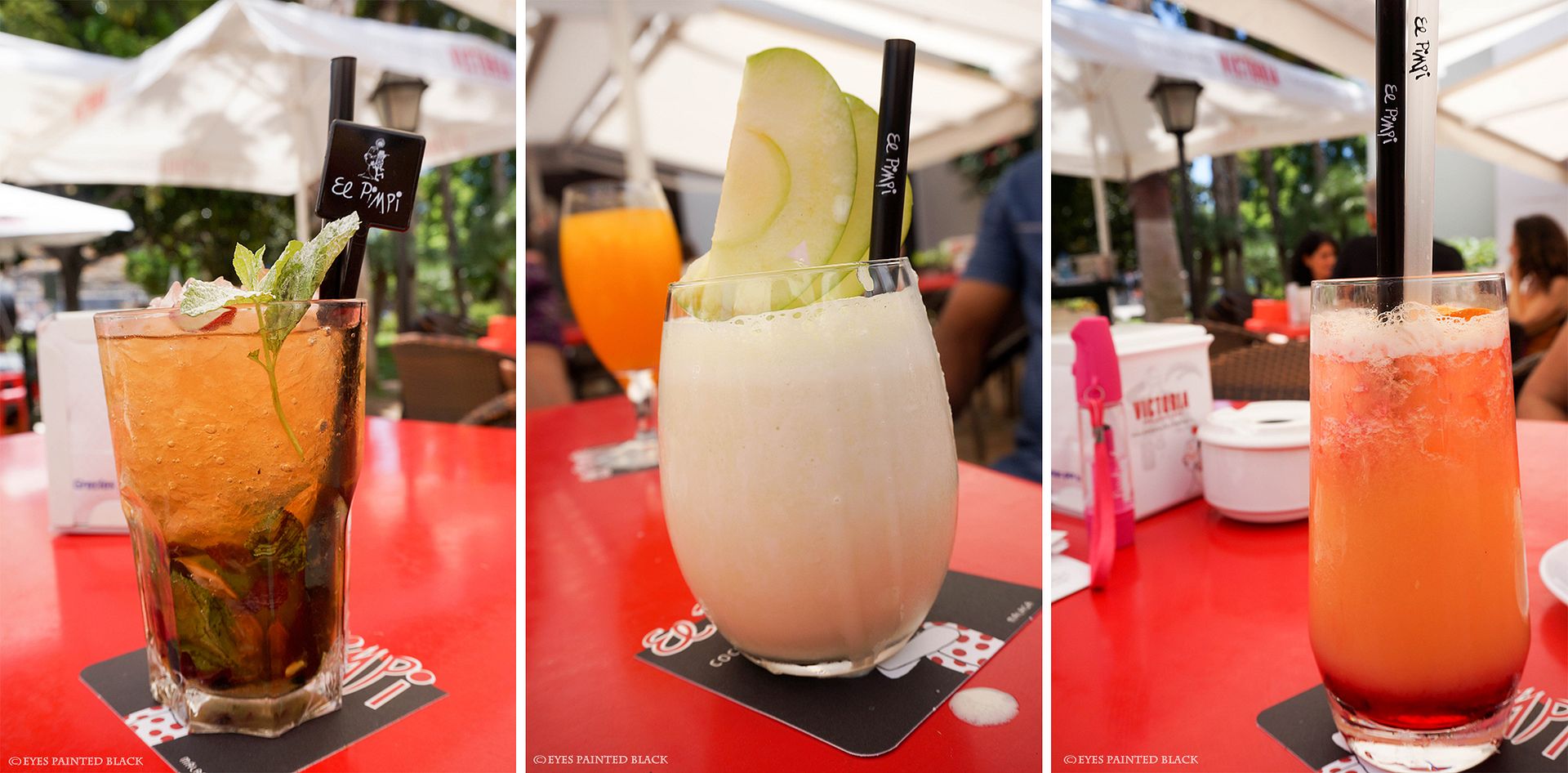 I have written about
El Pimpi
before, because it has the yummiest, freshest and sweetest cocktails. I mean, there is so much to choose from there and this summer they came up with a new summer menu, so that was fun to try out too! We went back there a couple of times. If I were to live in Málaga, then this would be my typical hang out. I was in full on relax mode, so I barely touched my phone or camera, which means I did not take too many photos. Instead I just enjoyed the moment, and the peace and quiet! Therefore, I will keep this post short and sweet just like my time spent in Málaga was... if you have not noticed it yet.. I really am a fan of this city and I could see myself living there. So who knows where I will be living in a couple of years from now!
What about you? Have you found a (holiday) location abroad where you could live for while?