Did you know you can order (prescription) glasses and sunglasses right from the comfort of your own home whilst clicking away on the Internet? Thanks to the online shop Polette Eyewear this has become easier than ever, and I have actually tried out the whole process by ordering my very own "Hawai Black" glasses!
Polette Eyewear has implemented a new distribution method that makes the purchase of your very own glasses or sunnies easier and more inexpensive! How is this possible? Well, Polette is the only intermediary party between the factory and the customer. There no longer is need for other intermediaries, such as wholesale, the importer or physical stores. This obviously reduces the price quite a bit as you can see on the picture above. Now you can get up to 80% discount with frames ranging between € 9,99 and € 49,99, and lenses ranging between € 9,99 and € 89,99.
Let me get the obvious out of the way: if you want prescription eyewear then it is important you know what kind of lenses you need, so for this you should visit your optician and after that you can surf away on Polette! Important to know is that Polette uses both single vision and progressive lenses that are anti-glare and scratch resistant. The lenses get a UV 400 protection coat, and some of the lenses that are made for stronger eye abnormalities are equipped with RX-processing so that they fit in each frame. Besides a diverse assortment of lenses, Polette also offers quite a wide collection of very unique and rather original frames. The collection highlights the different trends found in (sun)glasses designs, so you can surely expect classic, modern, hipster and quite eccentric designs!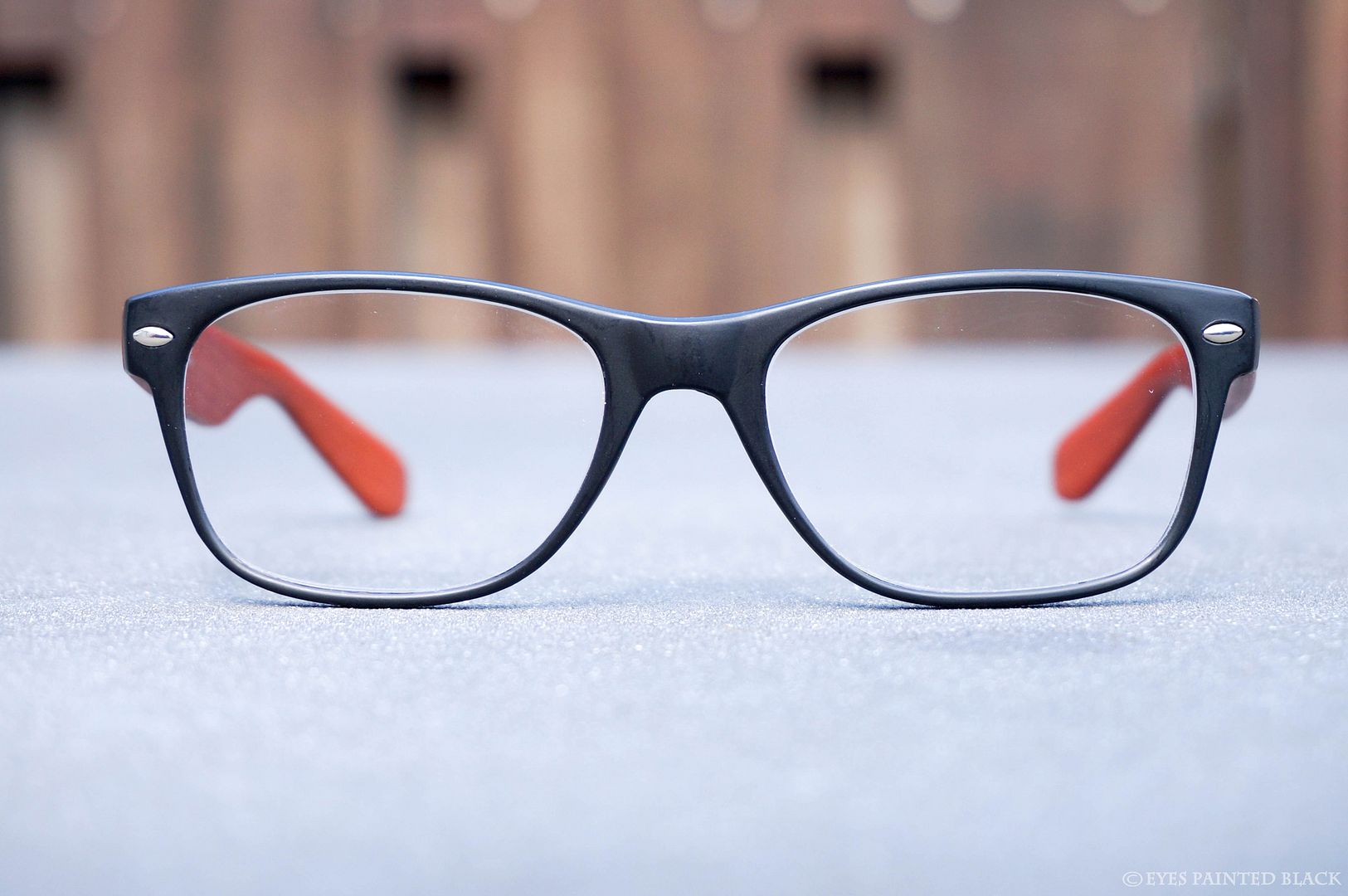 Well, that was the background information.
How about the process?
I went to the website and I chose "ladies", because... you know... and I took quite some time going through all the different categories that I could choose from. In total, Polette offers
6 different collections
: Trendy, Classic, Wood, Metal, Sunglasses, and Vintage. I really love cat-eye glasses, but most of them are too big for my face, so I looked for my favorite design... one that is not too big and in between square and round. I found "
Hawai
" in black, which I thought looked really cool. It gave off these
classic vibes
from the front, but when you look at the sides it is actually quite
modern
! The sides are made of a plastic material with a wooden effect. It really appealed to me.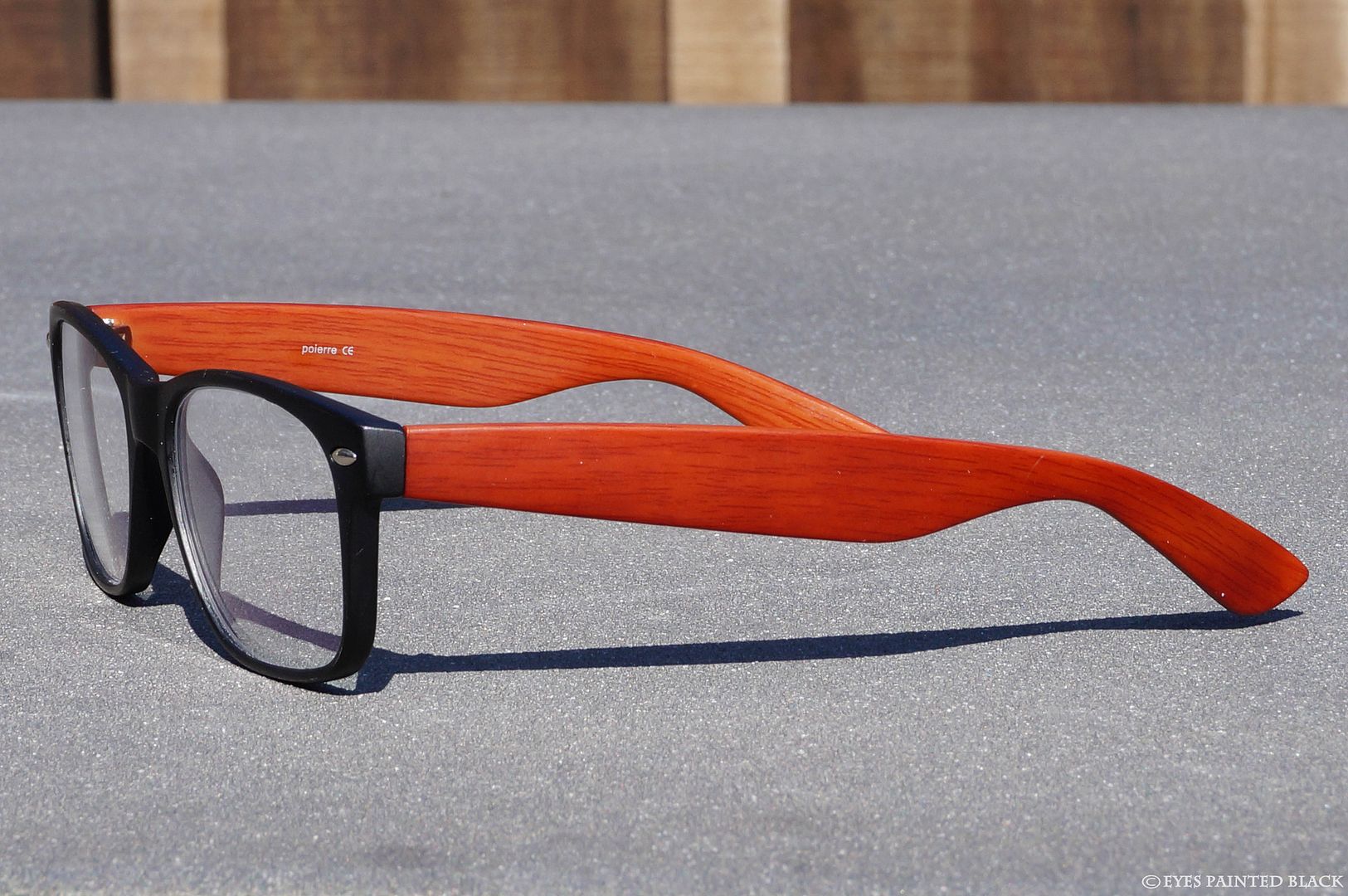 I was a bit worried about how I would choose glasses without trying them on,
but luckily common sense kicked in...
and I went to find other glasses I own! I compared the width and height of the frames of the different glasses (found on the website too) to my own glasses. Apparently, the measurements of glasses are also mentioned on the glasses themselves! This way it became relatively easy for me to figure out how big the glasses would be on me. "Hawai" was a perfect match. It was just what I was looking for, so I went ahead and ordered them! The next step was picking my lenses. I was able to choose fashion lenses, single vision lenses, progressive lenses, photochromic single vision lenses and photochromic progressive lenses. I was looking at the options with a big question mark on my forehead. You see, I do not wear prescription glasses, so I just opted for fashion lenses! If you do go for
prescription glasses
, for example single vision lenses
(you only need progressive lenses if ADD is stated on your eye test)
, then you need to choose between different
index-lenses
. After that you can actually add a tint to the lenses/glasses with UV 400 protection, and choose
the tint level
you prefer! Once you have made your selections you can either fill in or upload the prescription form, so the men and women from Polette can start working on your glasses! With each choice you make you immediately see if that affects the price or not, so the whole process is quite clear and easy. You just continue clicking!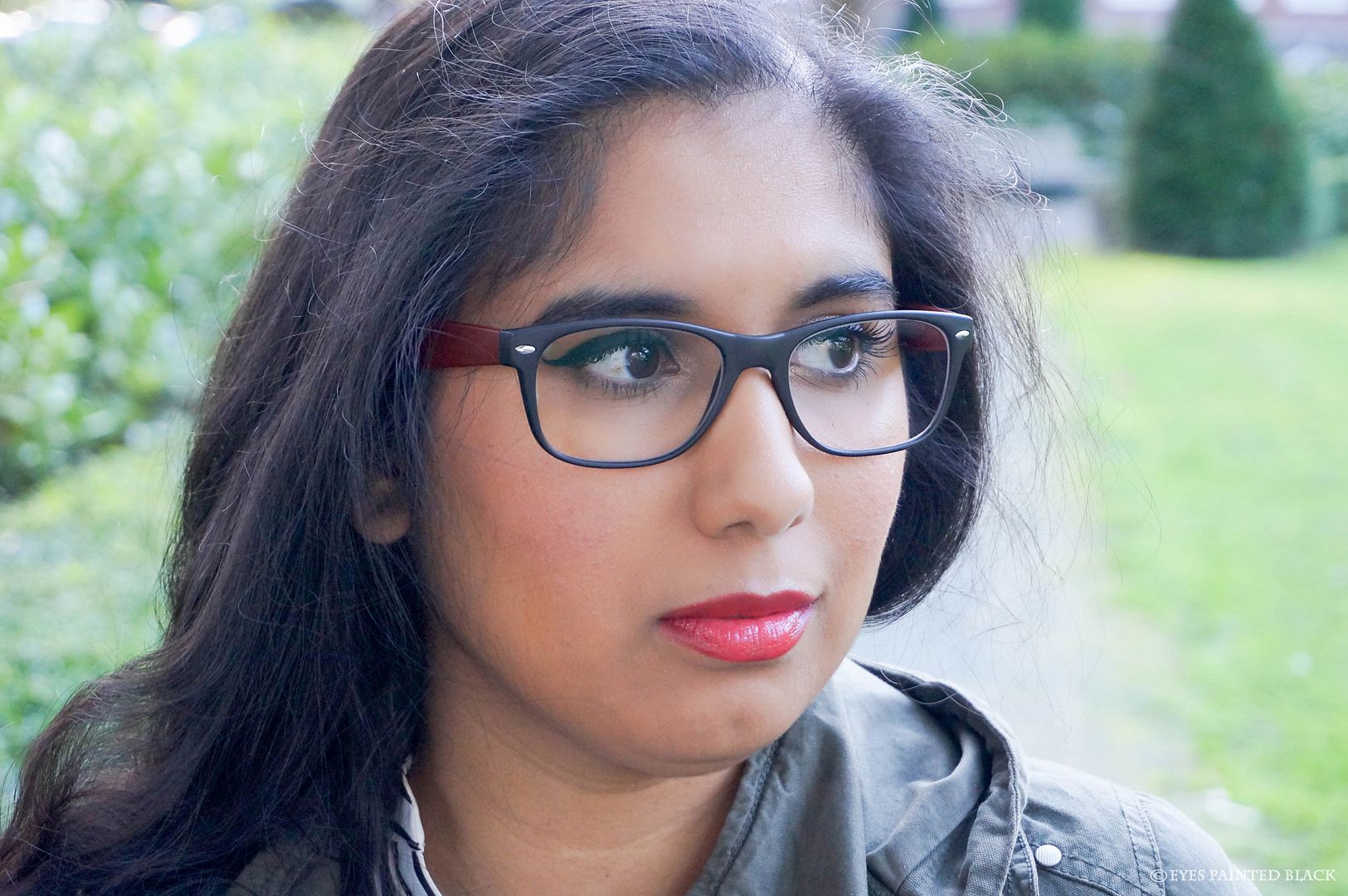 I received my glasses quickly. They were in my home within a couple of days, but it will take longer if you order prescription glasses, because they have to be made to your eye specifications. Shipping can take up to 30 days. To know the specific shipping days and fees for your country click
here
. I am really pleased with my new classic yet modern-looking glasses! They fit my face well and look really cool from the side!
What do you think?
Comparing the measurements with my current glasses was a smart move! The "Hawai" glasses feel very light in my hand, so they don't give me a headache after having worn them for hours and hours. That was something I had not considered yet, but definitely is a big plus in my book. The only negative thing I could come up with was that the reflection in the glasses did not disappear completely. I thought it was a bit of a pity, but I wonder if that is completely avoidable? Perhaps not with simple fashion glasses! The "Hawai" glasses come in black and in brown, and will cost you
$9.99
. The price may change depending on the selections you make after choosing the frame.
In a nutshell, what do you get with Polette?
Certified opticians, comfortably shopping, hundreds of designs, five types of lenses, four refractive indexes and free coating. Not to mention the reduced prices!
Now it is your turn! Have you heard of Polette before? What do you think of the concept? And what about the "Hawai" glasses?
This product was given to me by a company or PR-agency. Please read my disclaimer.