A while back I wrote about
two lipstick products
by
Born Pretty Store
. Well, I did not only receive the lipsticks to try out, but also a sheet filled with temporary tattoo decals. The sheet contained silver, black and golden stickers of different designs, in different shapes and sizes, for different places on the body.
I was actually not that convinced that these body tattoos or stickers would remain on my skin for a long time, but that was pretty surprising. The sticker on my arm remained perfectly intact for over a week and after two weeks it started looking less pretty. After three weeks it was still not completely gone, so I had to scrub it off! The one on my foot and wrist remained for about a week, just a little less. The tattoo on my sister her arm did not last as long as mine, but it also remained for at least a week! That is a big plus in my book! Considering these stickers are so cheap, I really had not expected them to last longer than a couple of days.. but there you go. You can count on them for a week! Here are the designs that I have tried out so far: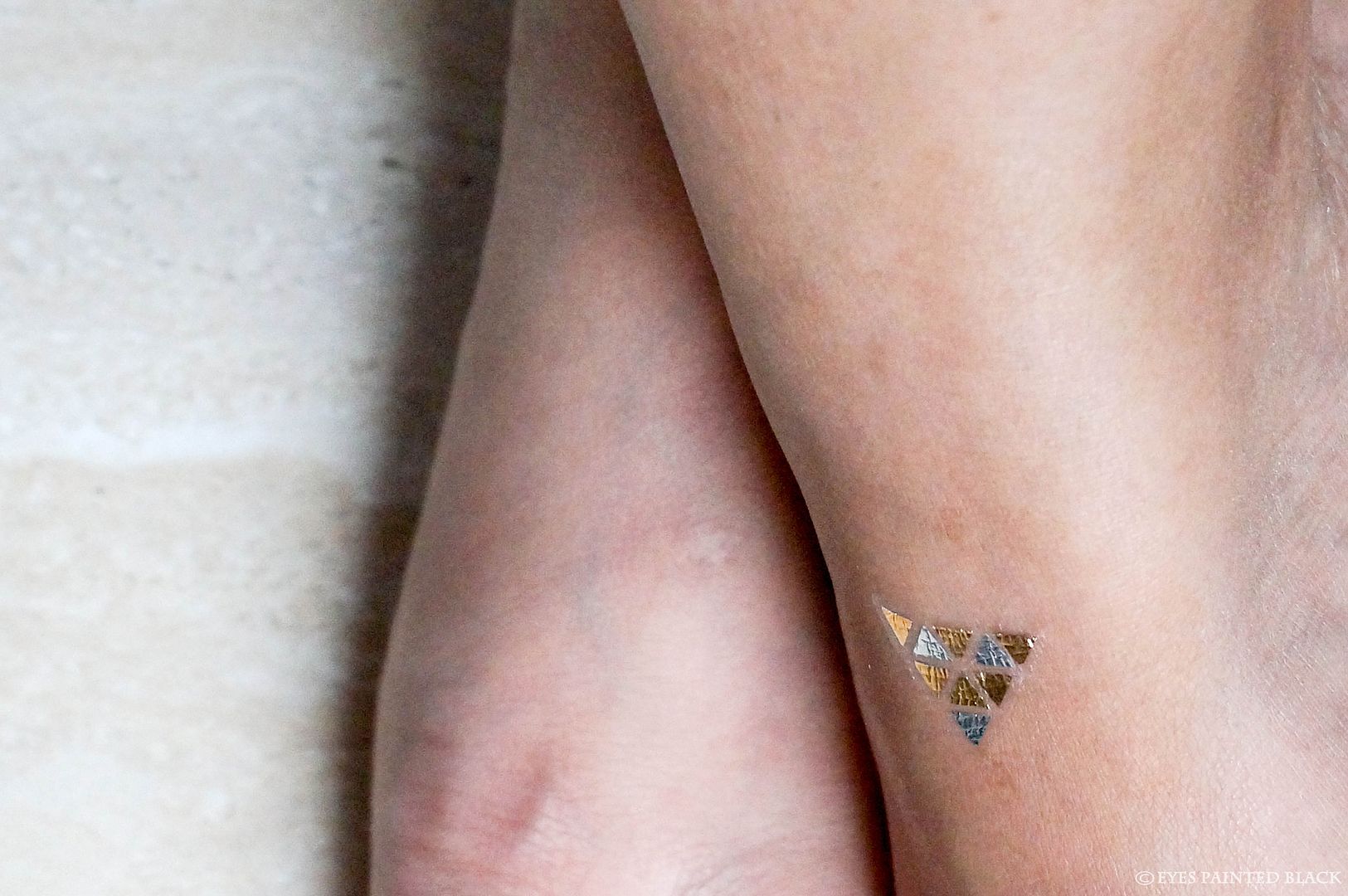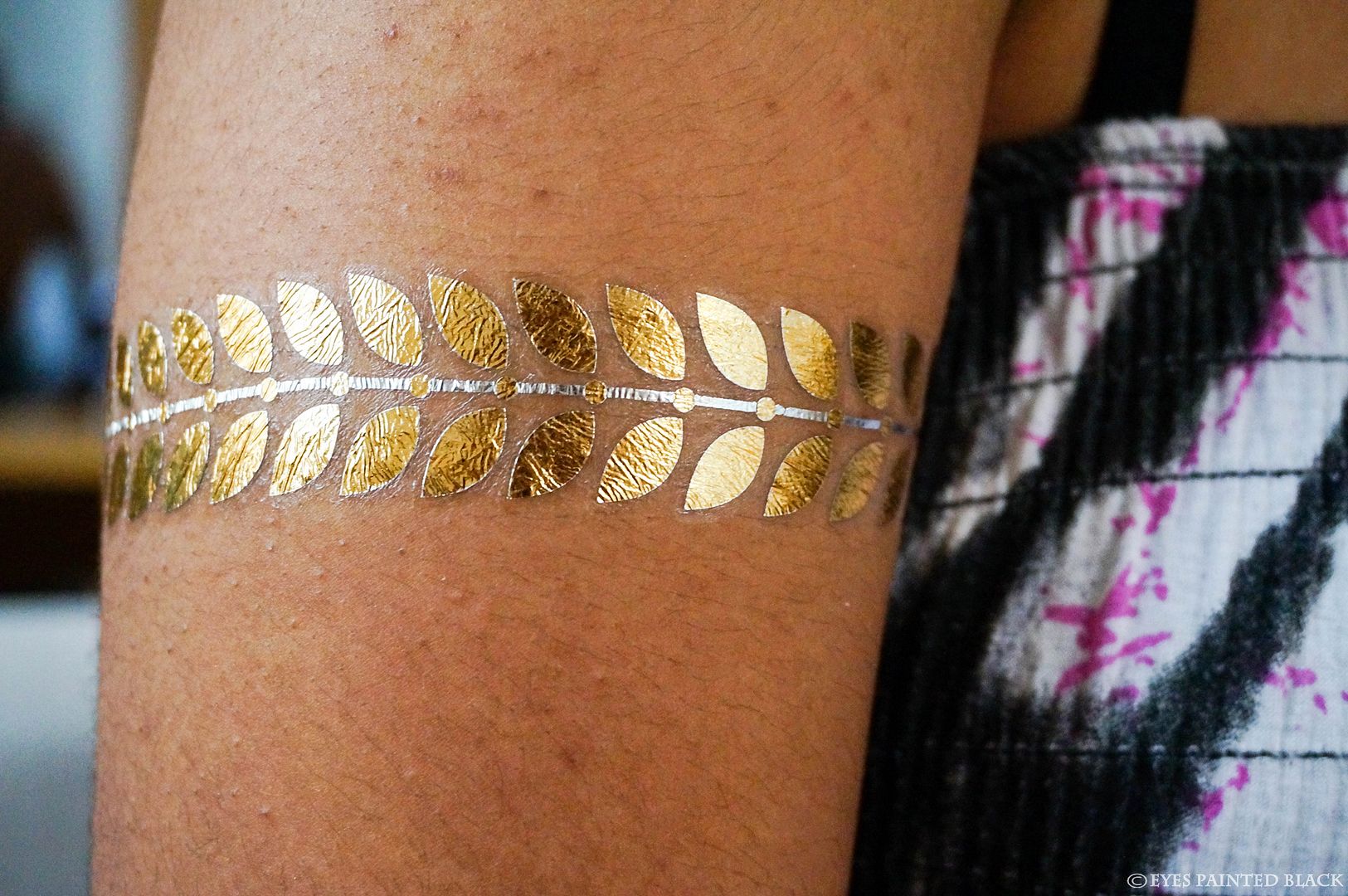 I like that some designs look more tribal and others look more Roman/Greek (the second arm photo), so you can create different looks with it! But the sheet I chose is just one of four, so there are
others
that you can choose from. I am not sure about more expensive body tattoos, but with this one you do notice the sides (or outlines) of the designs. They are transparent but at times show on the skin, as you can see on the picture of the wrists. So that is the only thing I can come up with that might be a downside. I also read on the Born Pretty Store site that it may not be suitable for highly sensitive skin, so that is something to look out for. The
application
was really easy. You just cut out the design you want, then take of the transparant strip, place it on your body, and wet the sheet on your body with a wet tissue or towel. Once it is wet you can take the piece of sheet off and... tadaaaaaaa.... you got yourself some body jewelry! I look forward to trying out more tattoo decals on different places.
What do you think of trying out a tattoo on a finger? Do you have another fun location in mind?
Born Pretty Store is offering a
10% discount coupon
on products without a current discount and
free shipping worldwide
, so you can try their products yourself! Use the following code to enjoy the discount:
DCDH10
! You can get a sheet filled with
fun tattoo designs
for only
$3.65
!
This product was given to me by a company or PR-agency. Please read my disclaimer.