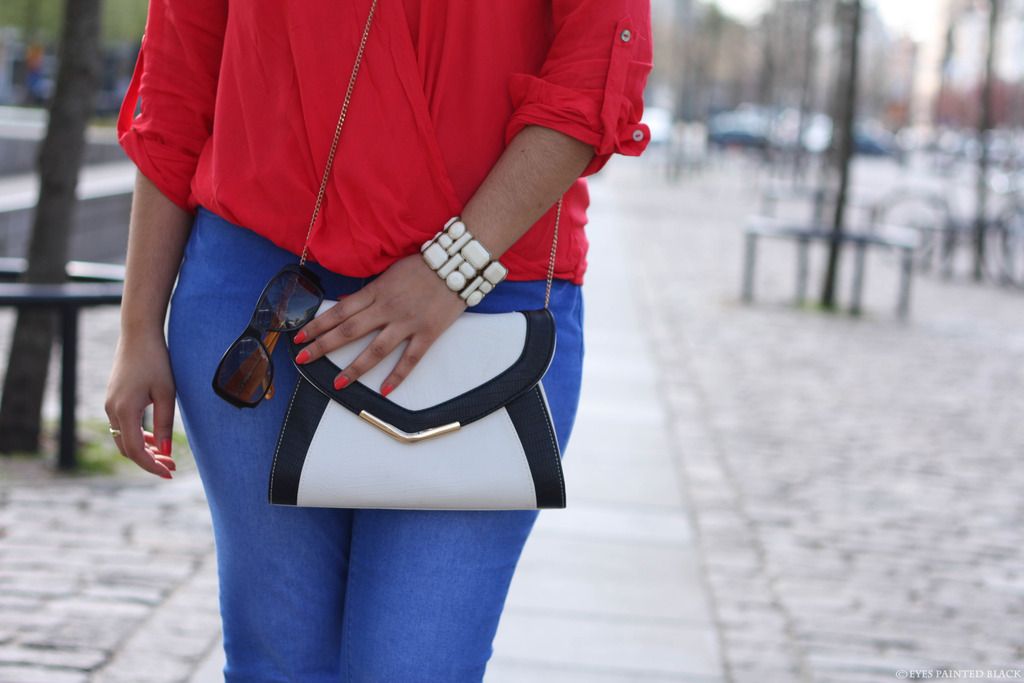 Over the years I have kept gaining weight and one of the troubles that come with it.. is buying new clothing. I do not really mind buying new clothing, but at times it can just be a bit of a hassle. Luckily, I was more than willing to do some shopping on a quiet afternoon when I had some time to kill and it was sunny outside. Why not?! I have
a wish list
ready, anyways.
As always, I needed new jeans. I love wearing jeans. I hardly wear anything else. Yes, I do try to wear more dresses and skirts.. but I'm a jeans kinda girl. Never would I have imagined that I would buy this pair of jeans, though. They remind me of mom jeans, because they are really high waisted, are very stretchy around the crotch and have a straight leg. I would not completely categorize this as mommy jeans though.. because they are not as loose as real mom jeans nor do mom jeans have rips.. but I doubt I could/would ever wear real mom jeans! What about you?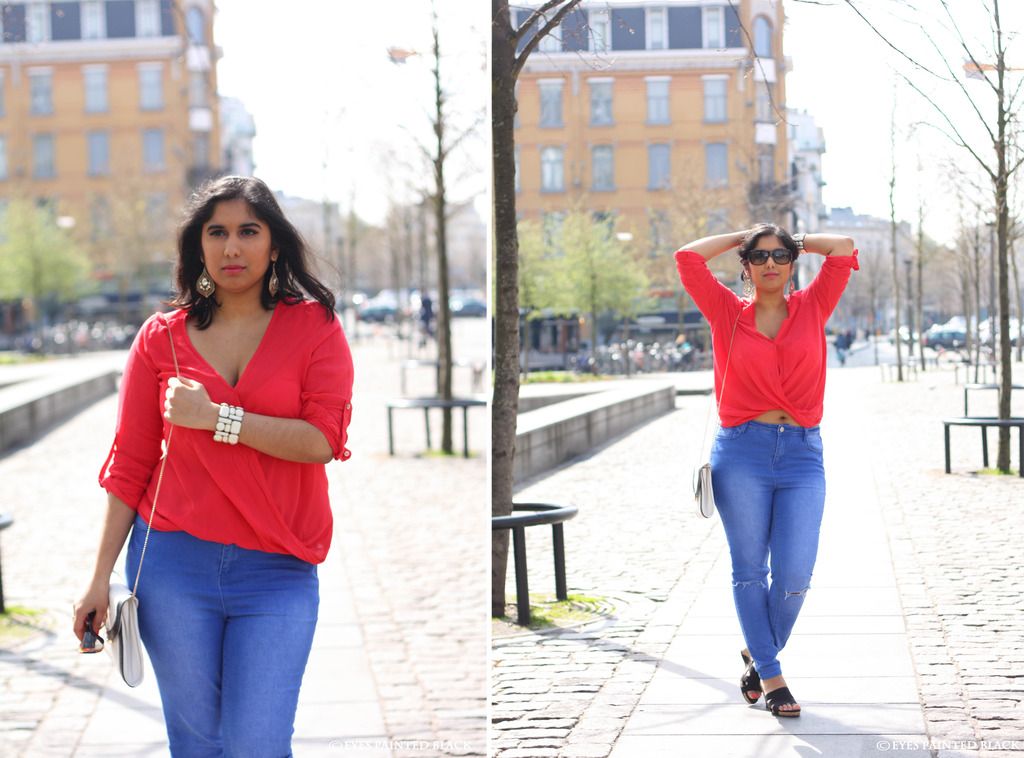 I was also specifically looking for a loose summery top that I could wear on warm summer evenings without a jacket on. I found this cute shirt at New Look and loved it immediately. The color is great, the form is great and it gives some nice boobage as well. It is also perfect for warm weather, so what is not to love? I combine this a lot with high waisted jeans, because I do not like showing my belly or back (so crop tops are usually a no-go for me).. but we will see how to combine this in warm weather. Jeans are usually not fun to wear when it is super hot. Do you have any suggestions in mind?
Jeans & Shirt: New Look - Crossbody Bag & Earrings: Accessorize - Bracelet: H&M - Sunglasses: Dior - Shoes: Dolcis
I am actually wearing shoes that I do not wear a lot. They are shoes meant for summer (or really warm spring days), but luckily they are comfortable. I tend to take this pair of shoes with me on holiday.. but I figured, it is lying around anyways.. catching dust.. so I might as well wear it now! Do you have shoes you only wear for specific occasions? Well, now that I am finishing up with this article I thought I should let you know I am in
my lounge wear.
. about to go study after this, because I have got exams upcoming month! If I seem a quieter than usual, then you know why!
How are you spending these sunny days? Also, do you like ripped jeans? I used to have loads.. now I only have this one. What about you?
Make sure to join
my current giveaways
! They are only open for a couple of days!
Pictures by
Annebeth
.