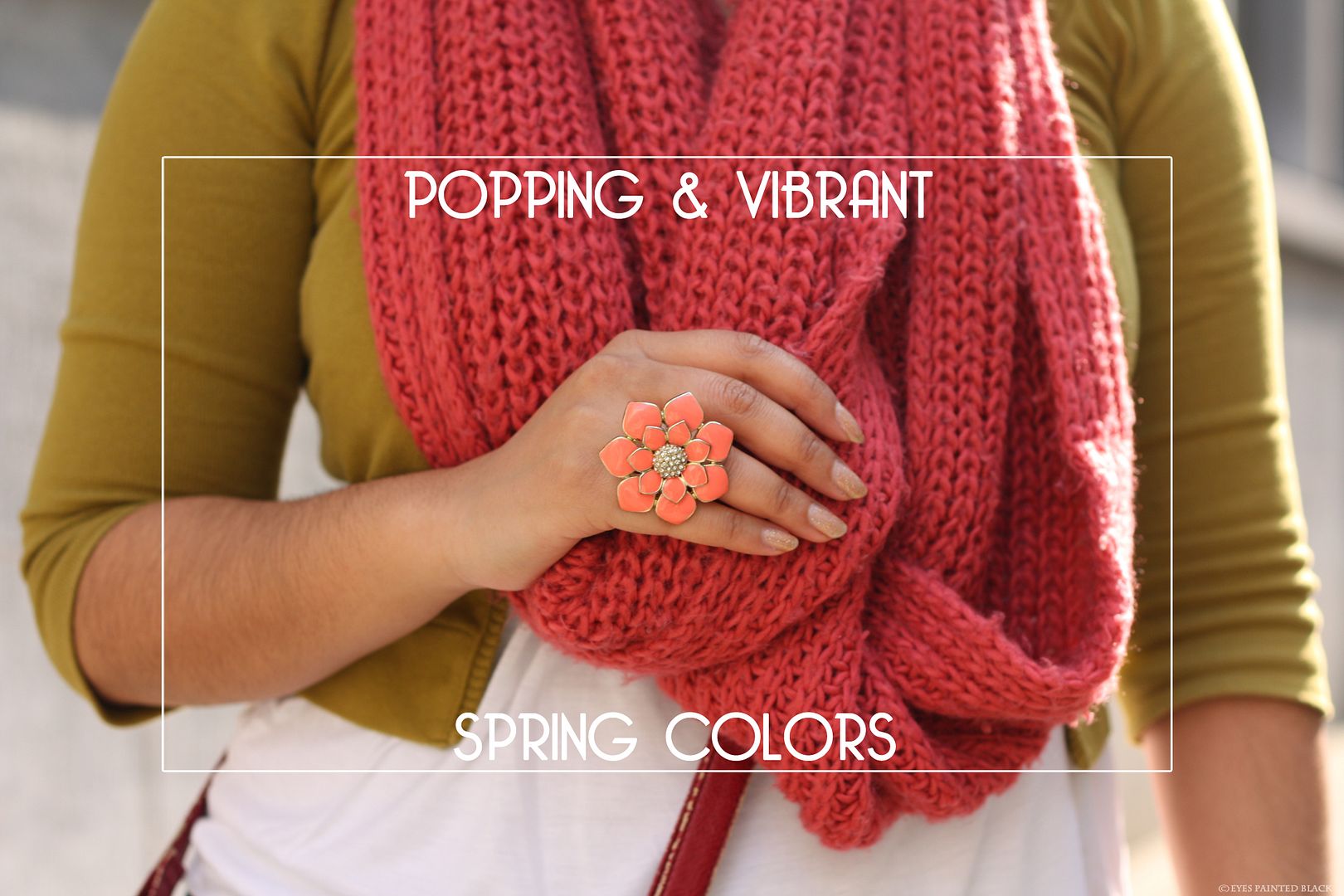 Happy April Fool's Day for those who celebrate it! No worries, I am not doing any pranks. I do not really enjoy them! With the start of April I would also like to continue celebrating the start of spring! So when it was really sunny outside, I could not help but play with popping and vibrant spring colors.
I wanted to wear a comfortable outfit with layers
that would make it easier for me to take something off if it would get hot and put something on if it gets cold. The sun is lovely, but also treacherous. It is never as warm as you think it is... not in spring, anyways! So I definitely had
my pretty coat
with me as well.
That day I did not have have a lot of errands to run, but I was in a bit of a rush so I took my KeepCup with me for a sip here and there. It is really handy, but you will read about that another time. I also put on my pink scarf, though I did not necessarily think it matched with all the colors, because it is so big and comfortable. I used to combine this a lot with my leather jacket, but it is time for a new one.. Do you have any leather jackets you'd recommend?
Jeans: Zara Wear - Crossbody bag & Jewelry: Accessorize - Cardigan: Más Que Básicos - Shirt: H&M - Scarf: Pieces - Shoes: Keds
My simple
purple-pink Keds
I bought when I was on holiday in New York, because they are so comfortable and fun to combine with outfits. That was years ago and I am still really happy with my buy. My Accessorize bag looks a bit worn out, but that is because I wear it almost every day! Yup, this is my go-to bag.
Do you have one too?
I can't pick a favorite item though, because I really like all the accessories..
the bracelets
are pretty, the statement ring is cute, and so on. Yup, I really like to wear them :)
Which accessory do you like the most?
Photos by
Annebeth