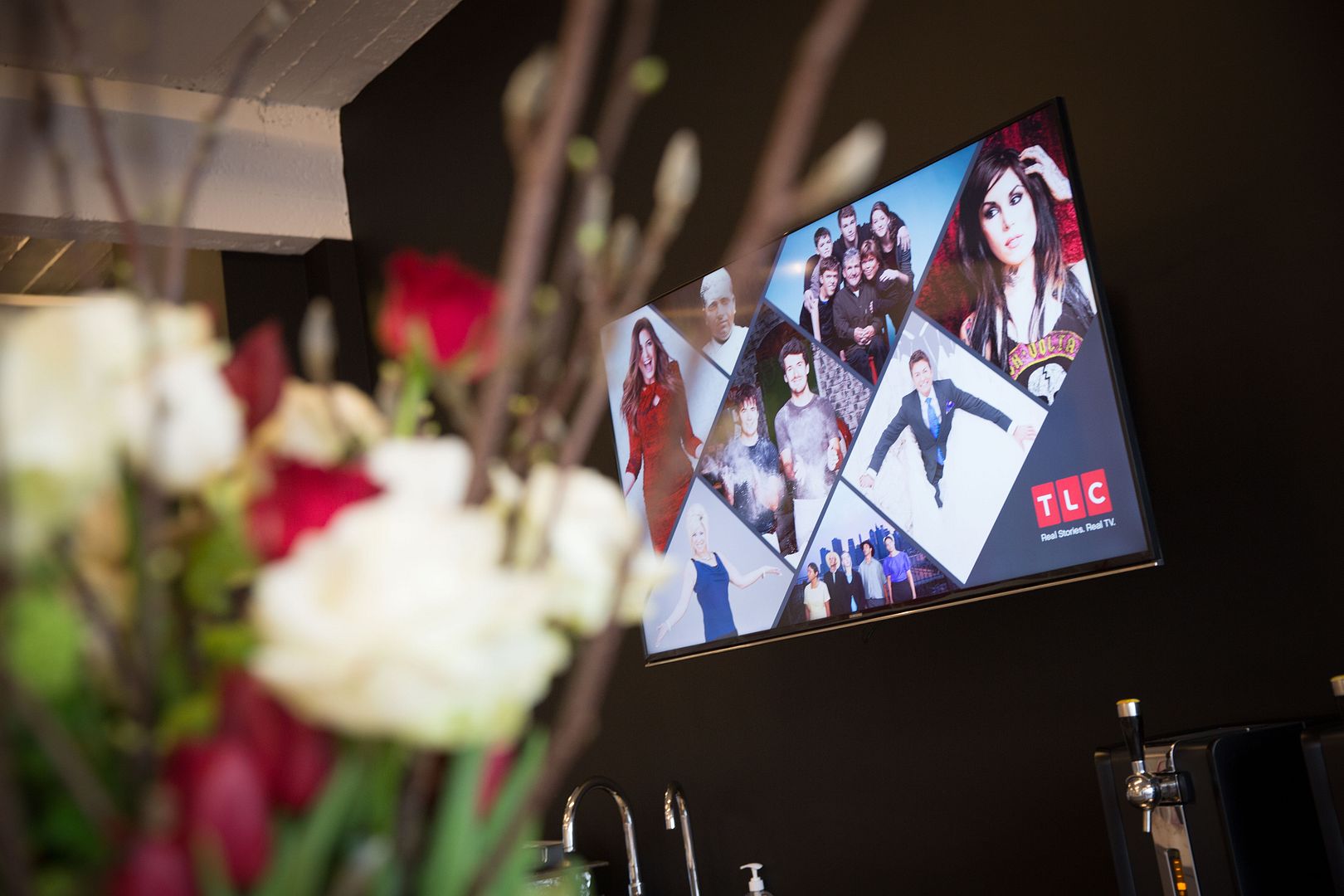 Did you know that TLC will finally be available in Belgium? From the 30th of March we can all watch the strangest, most fascinating tv-shows that give us an inside look into the lives of people you probably would not be hanging out with on a regular base. I don't know about you, but back in the Netherlands it was a bit of my guilty pleasure so....
... when I read it was coming to Belgium I was pretty excited. Now I can record all those shows that I like to see when I have some time on my hands! I have seen so many episodes of "Say Yes to the Dress", "Breaking Amish", "My Five Wives", "The Undateables" etc. It has to be the anthropologist in me, because I love observing how people from all walks of life behave and react to certain situations.
TLC even had a launch party right here in Belgium to celebrate its shows! I attended this fun launch and upon arrival I was shown around the rooms and told what I could do. It was actually pretty funny. There was the possibility to dress up in a wedding gown (there were about five or six to choose from) and have your picture taken with the stand-in groom in front of a heart-shaped altar. The groom did a great job looking hopelessly in love with each bride he took a picture with. It was very entertaining! Oh, I did not wear a wedding dress btw.. I did not feel like changing. Yes, I know. I am such a party pooper.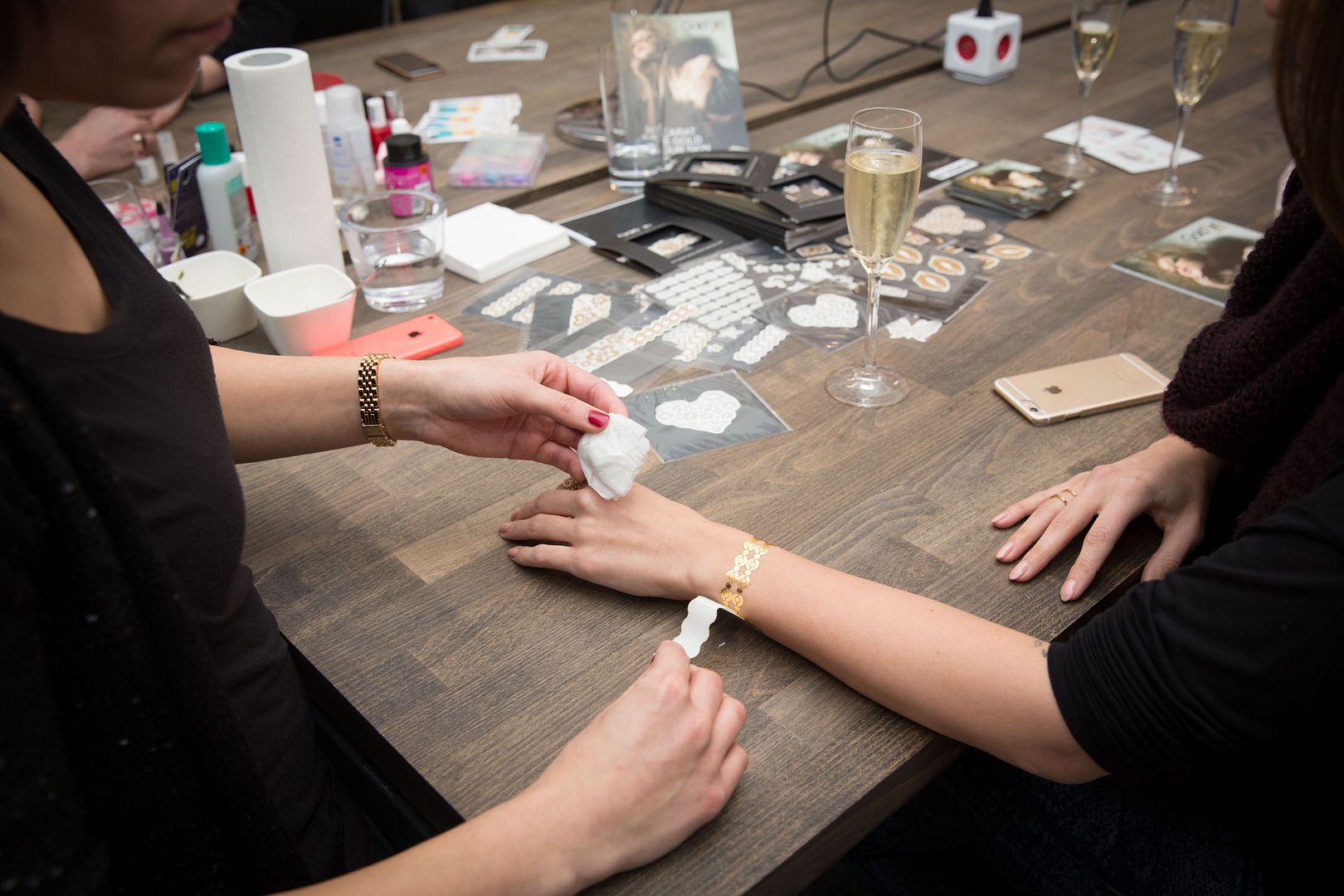 There was a lounge area where we could sit down, watch the different shows and snack on chocolate goodies by
Choccywoccydoodah
(a chocolate store, also a show on TLC). Now I am not much of a sweet tooth, but of course I had to try these chocolates! They were delicious. Then we could have our nails done by nail artist
Elfi
or get our bodies tattooed on with foil tattoos/body jewelry by
Gold Sin
. I chose a big butterfly on my wrist and a small one behind my ear. Check it out on my
Instagram
!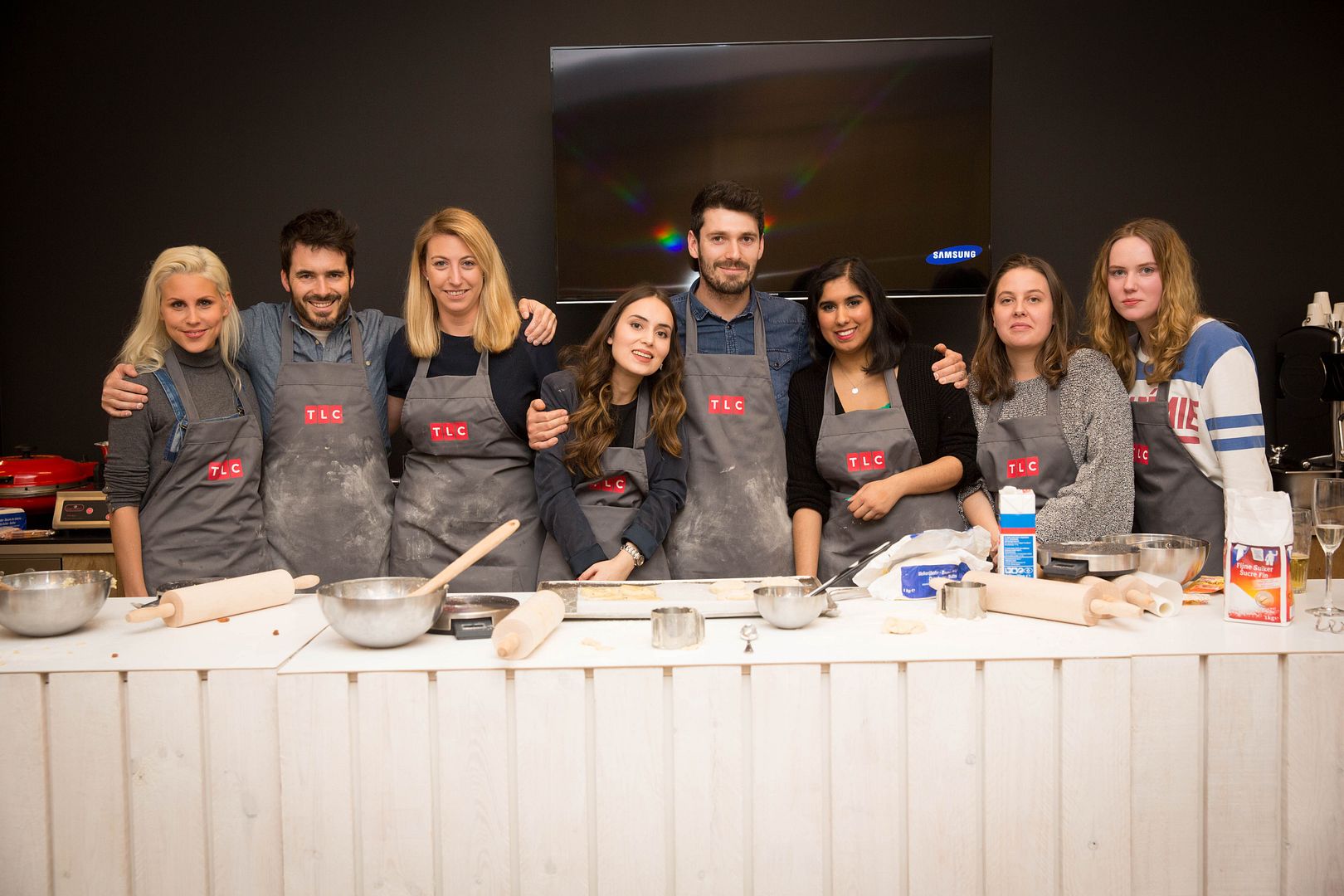 The men from "The Fabulous Baker Brothers" also joined the launch and they taught us how to make scones. This was really cool, because I have seen lots of scones being prepared on the TV and heard about how hard it is.. so it was great I got the chance to try it out myself! The scones were yummy and my boyfriend ate them all within mere minutes. I also got to meet new bloggers, so that is always fun! And now... I am just waiting for TLC to appear on my television... soon I will have more things to watch other than "Komen Eten" or programs related to Jani! What about you? Do you have any guilty pleasures when it comes to tv?
Be sure to check out my top
5 recent girly shows
that you should be watching!