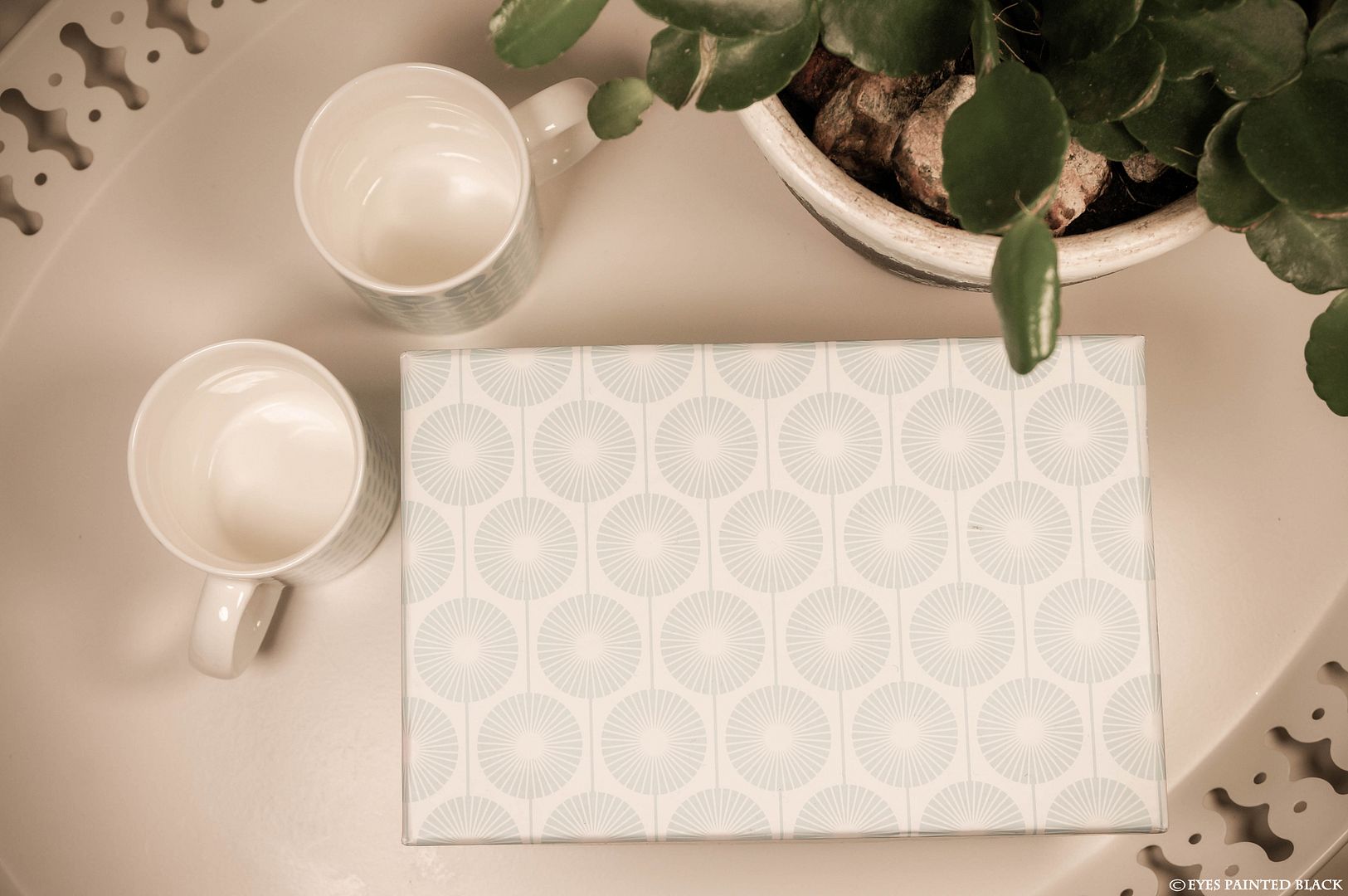 Around and for Christmas I bought myself my very first coffee (and tea) machine:
Dolce Gusto Oblo
. It has been one of those purchases that I keep being excited about, so whenever I have guests over at my place (one of the reasons why I bought it) I eagerly ask them if they want a coffee, tea, or hot chocolate. Some of my friends can definitely attest to that!
Now you are thinking... errrr, tea from your coffee machine?
I was thinking this too! So I was not planning on buying the capsules containing tea, because I have my very own water boiler to make tea with! However, when Dolce gusto offered to send me two brand new drinks and one of them turned out to be tea, I was willing to give it a try. I should not judge it, without trying it, right? I'm not that
French lady
from "Komen Eten" who decided that a cookie (or whatnot) was too dry without actually tasting it,
but I digress.
Besides a tea box, I also received a box containing capsules of ristrettos and, lucky me, I got two
espresso cups
for Christmas that I
wrapped
nicely myself. I did not have espresso cups before this, so now I can offer my guests (.e.g my boyfriend's father) a proper espresso or ristretto too! Yay. Are those not the cutest little espresso cups you have ever seen? They make me all excited and match nicely with my
spring fever
. These cups can contain 100 ml of coffee, but all I needed was 35 ml.
So with my regular tea cups and new espresso cups I was more than prepared to try the
Marrakech Style Tea
and
Ristretto Ardenza
. Apparently, a ristretto is different from an espresso. I had to look this up. It is stronger, contains less caffeine, but more flavor. Well, ok then! I am not an expert. Both just taste strong to me! I was wondering about why only
35 ml
goes into my espresso cup of 100 ml, but apparently less water is used in a ristretto explaining why you do not need a lot of it. This drink is described as "
spicy
" and I sure can not disagree. If you like strong coffees with lots of flavor to them, then the Ristretto Ardenza is for you. Now the Marrakech Style Tea came as quite a surprise. I thought it would taste chemical, but it tastes just like
mint tea
without the annoying bits of mint entering your mouth. I do not understand why there is a bit of foam on top though. Both packages contain
16 capsules
, which means 16 drinks for you to enjoy. Most of their flavors cost
€4,99
and these two are no different. The big question though...
will I rebuy?
I liked the Ristretto Ardenza, my boyfriend enjoys it, and I have several guests I know who will appreciate it too, so I would like to rebuy that one in the future. However, I will not be rebuying the Marrakech Style Tea. Though I did not dislike it, I still think it is weird to drink tea from a capsule (technically it is not very different from drinking it from a tea bag), and the foam did not help either. When it comes to mint tea, I like my tea as fresh as possible.. so I would go out and buy the mint leaves myself (even if that means I will end up with the annoying bits of mint in my mouth), rather than using a tea bag or capsule.
There you have it. I got to try two new flavors for my Dolce Gusto Oblo coffee machine, and now they have ensured I am interested in yet another flavor of theirs... but there still are about 20 other flavors for me to discover... Oh dear. Perhaps I will become quite the coffee expert after having tried them all ;-) What do you think? Have you tried a ristretto before? Is tea from a capsule really that different than from a tea bag?
This product was given to me by a company or PR-agency. Please read my disclaimer.