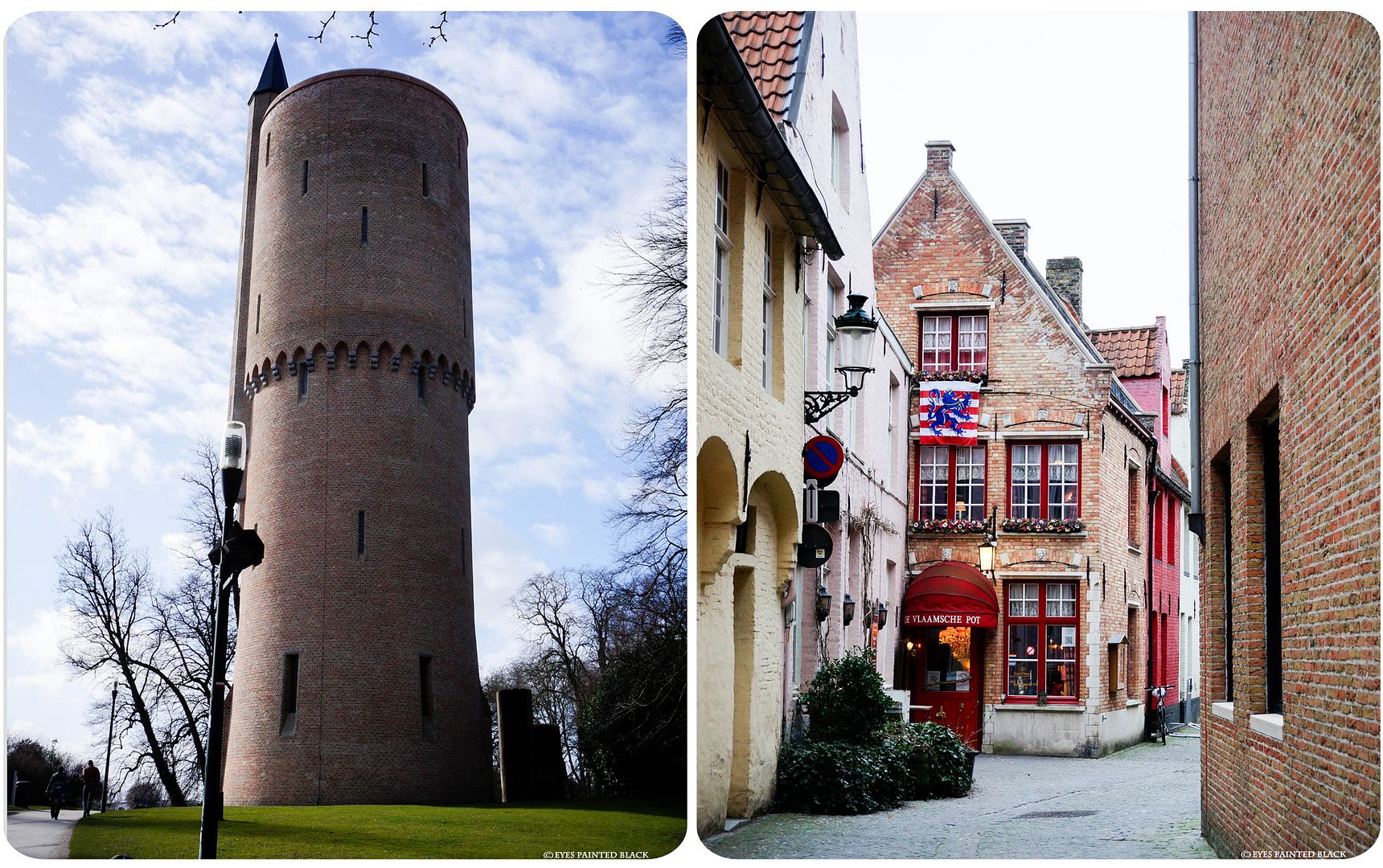 Last year my boyfriend and I visited
Paris
for our anniversary and this year we decided to keep it a bit closer to home. We still have to see so much of Belgium, so we thought
Bruges
would be a place to start. It is one of the most famous cities in Belgian... I mean it even has its own movie (sort of) called "
In Bruges
", which I definitely recommend!
Bruges really has a lot to offer: history, beautiful buildings, canals, more cobble stones, lots of tourism, shopping, chocolate, waffles and an outrageous amount of tea rooms. Its historical center brings you to the Medieval period (minus the sewer smell from those days, yuck) and it certainly has a romantic ambiance to it.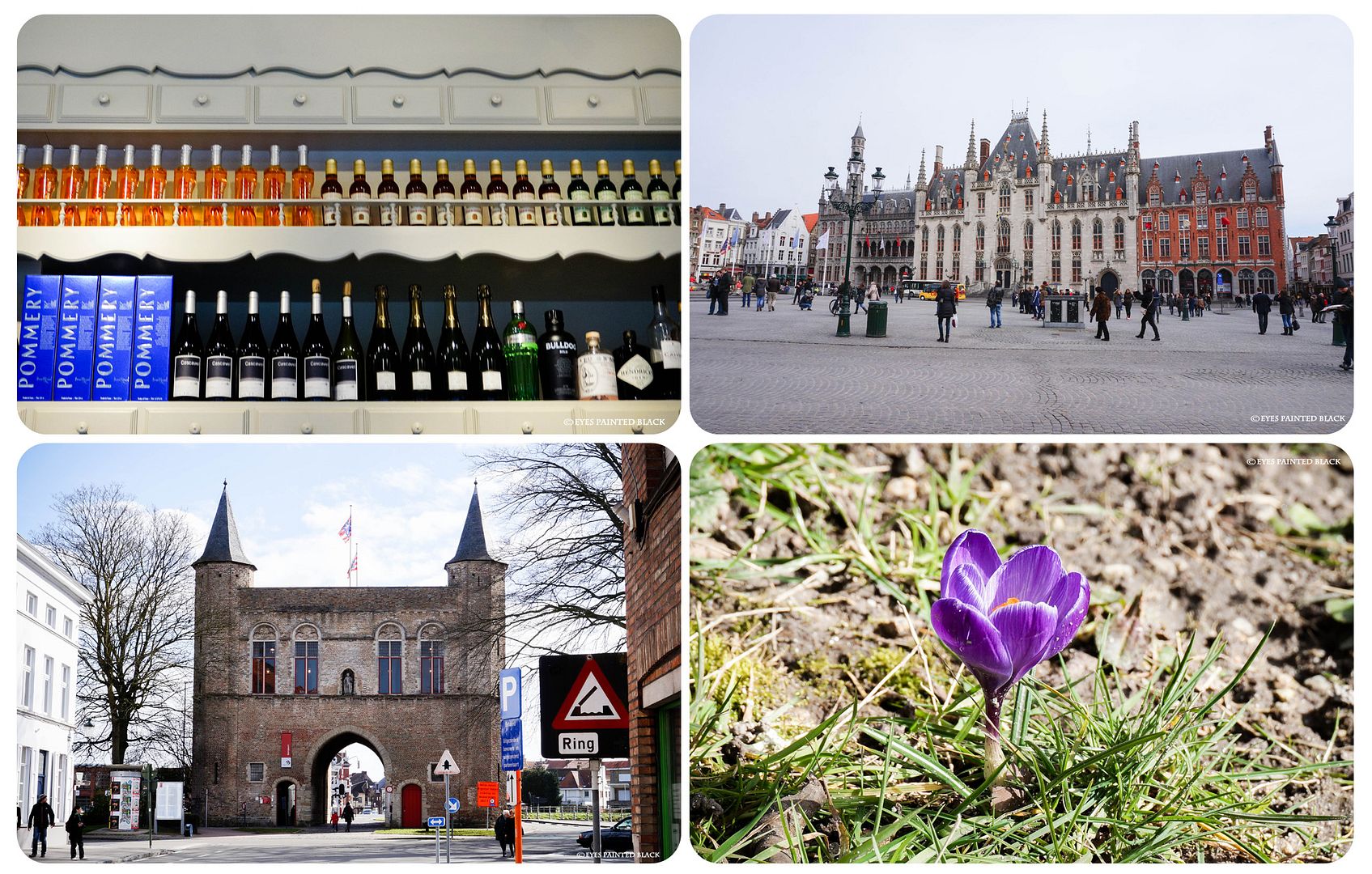 What you will not find a lot of (or well, I sure did not) are bars. Ok, well, maybe you will find a couple of bars. Walking around the center on a saturday night we only came across one pub that was open. It was very bizarre. You will find all kinds of restaurants, bistros, and tea rooms... but pubs or bars for a drink in the evening? Yeah, not so much. Maybe it was me. Anyways, I got really thirsty that night.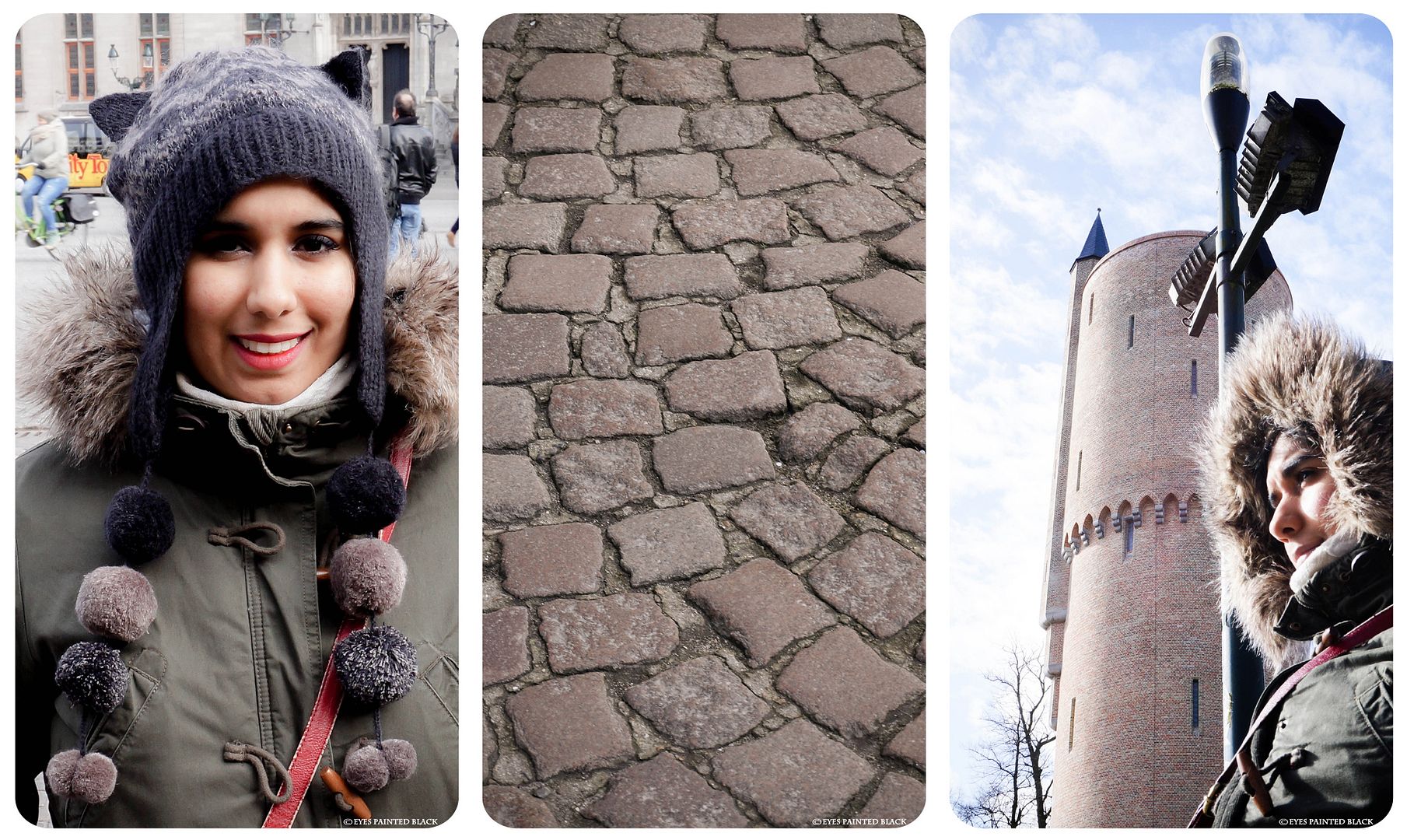 It was really windy so I wore my wind-proof jacket and brought my
Myrine
knit cap (from the
winter 2014 collection
) along. I am loving
the pointy ears
! Oh, and here is a picture of the cobble stones for those of you who have no idea what I keep nagging about. Bruges is known for its canals so there were plenty of them around the center where you could admire the sight and take pictures. Unfortunately, Bruges is a really popular city so it is quite crowded. When walking towards Gentspoort it became quieter and there were less people, so that was a nice change.

Included in our hotel arrangement were two tickets for the Historium. I expected this to be somewhat similar to the Dungeons (you know, London Dungeon or Amsterdam Dungeon) where you have live actors who take you through the different events that happened during a specific time period. This was not the case. Upon entering you were led up the stairs and through the building with a headphone and a narrator whilst watching a short movie in different rooms and settings. Historium is about a love story of two characters (and lots of smaller roles) related to Jan van Eyck's paintings. I thought it was a bit corny and a silly way to teach an audience about a city so rich with history.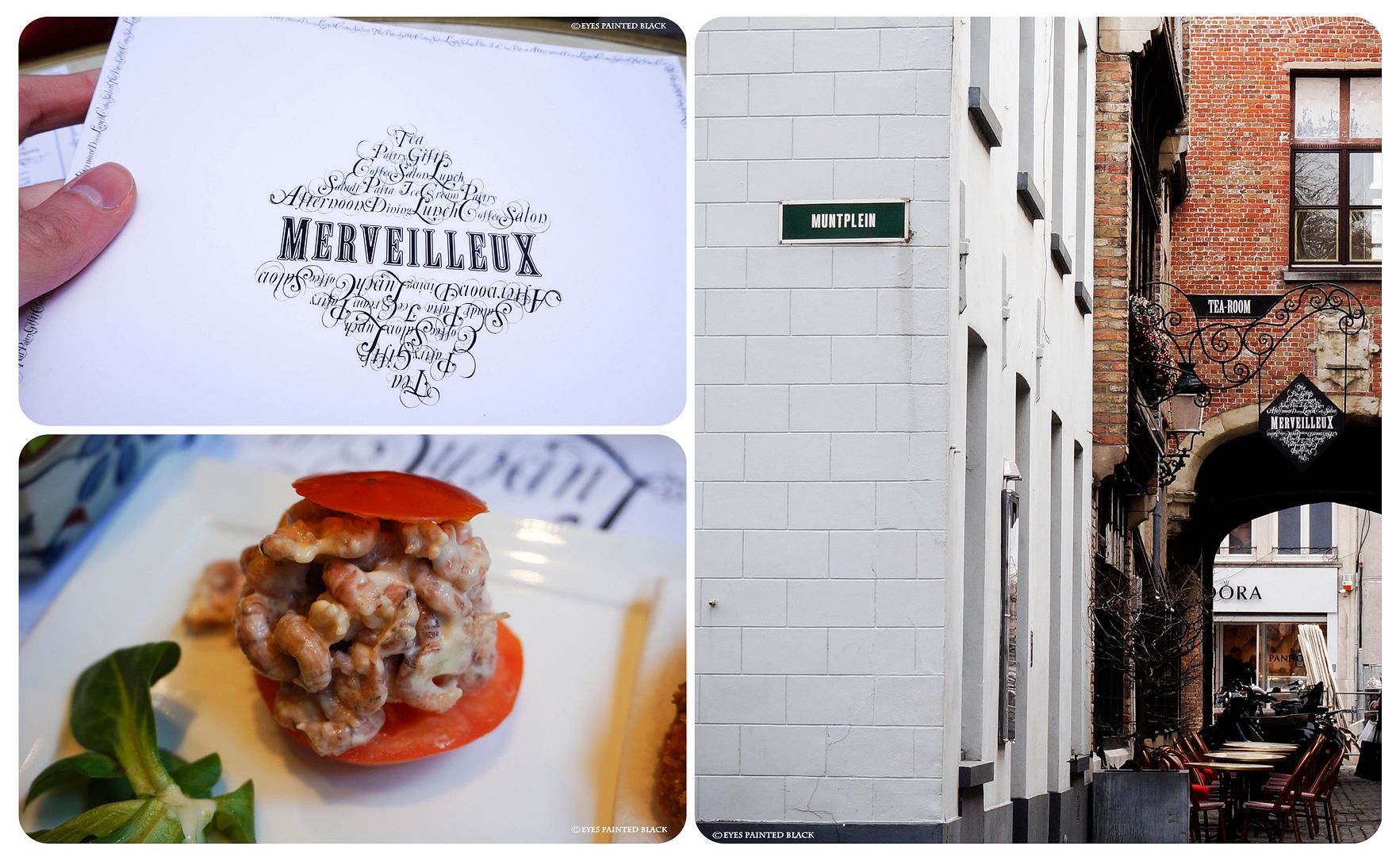 We walked a lot and saw even more, so eventually I built up quite an appetite. For lunch we ended up at
Merveilleux
, which is one of the nicer looking tea rooms that is both posh but affordable enough (perhaps not on a student budget). It is located on a side street of a very crowded shopping street, right by the Muntplein and offers a moment to rest your feet, fill your stomach and warm up with a delicious pot of tea. I tried a tea that was supposed to give me some energy and I think it worked because I was energized enough to keep walking around all day (after having a short nap in my hotel room). All in all, I really enjoyed my time in Bruges! It was beautiful and the old buildings were restored and cleaned well.
Where should I visit next in Belgium? What do you advise? And what do you think of Bruges?