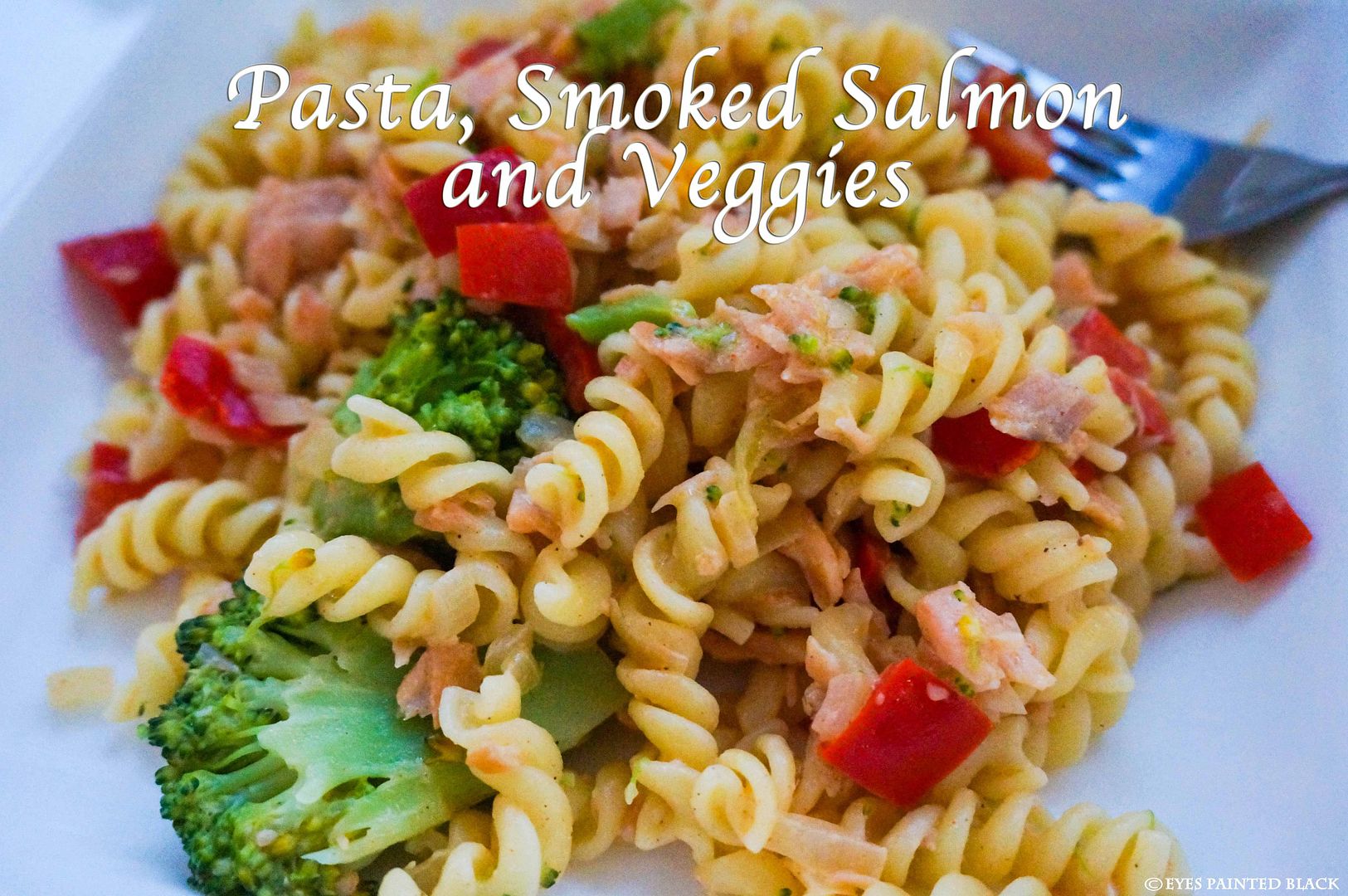 During the Summer it can really hot in my apartment, so that really does not motivate me to make anything too complicated or something that will take hours. Ever since I had a pasta dish at an Italian restaurant (it had smoked salmon and creme fraîche in it) I really wanted to recreate the dish at home.
I like finding my inspiration and ideas from many sources and one that always appeals to me is
Jamie Oliver
, because all his dishes look gorgeous and healthy. What you see below is how I turned it into my own version of a well-known dish. This meal is served to two persons!
Ingredients
:
200 grams of pasta (linguine or tagliatelli)
1 package of smoked salmon
2 garlic cloves
1 small onion
1 chili pepper, seeds removed (just to add some bite)
1/2 of broccoli
1 red paprika
150-200 grams of creme fraîche
spices: salt, black pepper and cayenne pepper to your liking
I read that broccoli goes well with this dish, that is why I added it. Garlic, onion and chili is the golden trio that you will find in almost any of my dishes. I really wanted just a bit of chili in here for the extra bite and because it would go well with the red paprika and cayenne pepper. The creme fraîche will make the meal soft and delicious.
Directions:
Make sure everything is cut into smaller bits (broccoli, paprika, onions, chili, smoked salmon). Heat your frypan and saucepan. Boil the pasta and broccoli together to save time and get the broccoli juices into the pasta. In the mean time, you add a bit of vegetable oil (I prefer sunflower oil) to your frypan, then add the golden trio (onion, garlic and chili) and let it sauté for a bit, then add the paprika and smoked salmon. Stir it quickly and shortly, lower the heat and add the creme fraîche and keep stirring. Add your spices and take it off the heat, but keep the pan cover on top. Drain the pasta, add a tiny bit of olive oil, then toss it through the frypan and through the creme fraîche. Once it is stirred properly it is ready to serve.
Forgive my lack of photos, pretty please. I figured it was an easy dish, so I am confident you will understand.. otherwise you are always welcome to get in touch with me via
email
, social media or by commenting below! In total, preparing this dish will take you about
30 minutes
. So it is an easy, quick and healthy dish. That sounds great to me! I might make some more this week, because I sure do love (smoked) salmon!
What about you? What do you think of this dish?