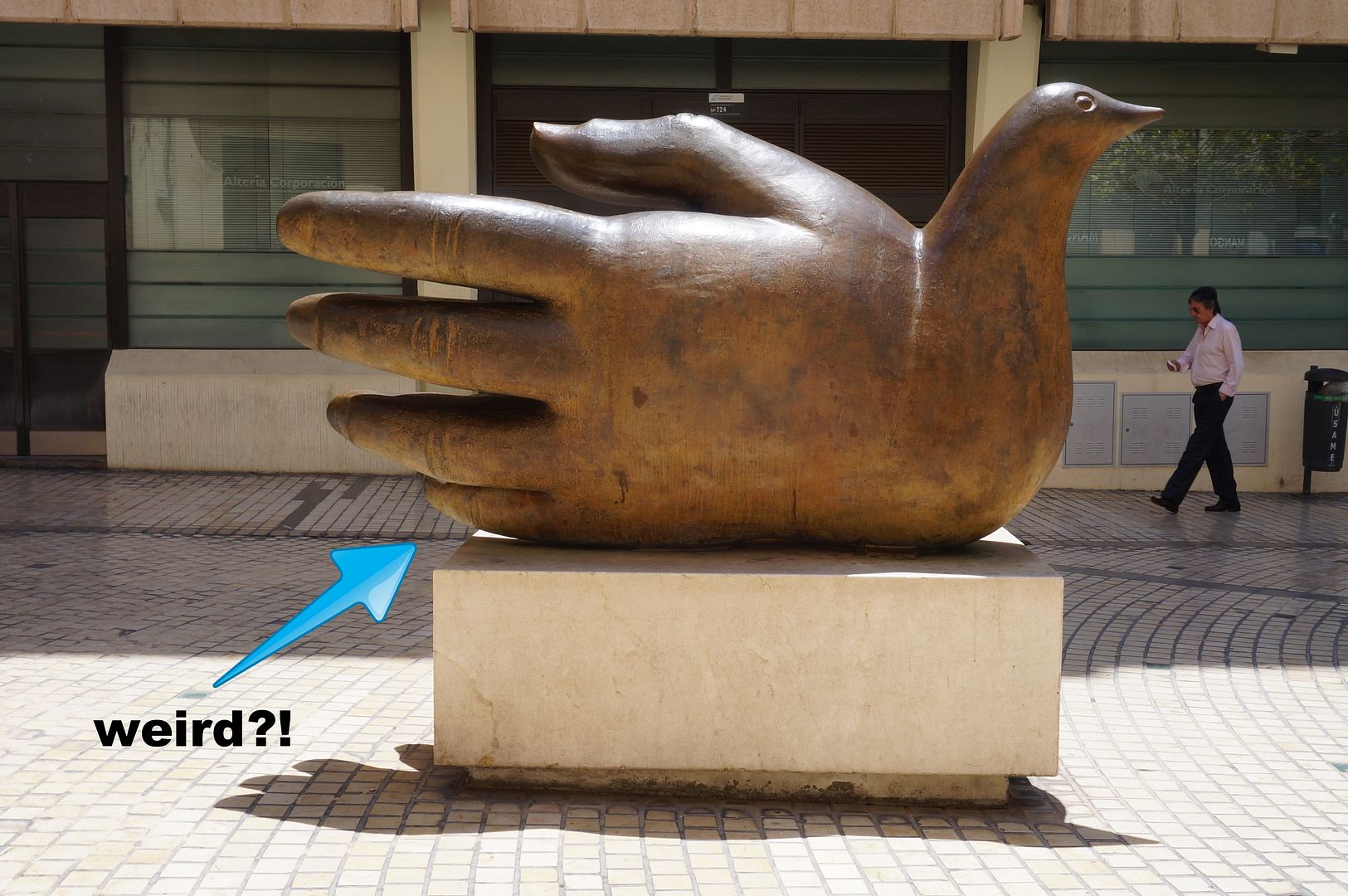 As I am sure you have read in my last article, I had my summer holiday in Málaga, Spain. Now, I stayed in Torremolinos, but because this is such a small town and mainly made for relaxing on the beach and doing touristy activities I also wanted to visit neighboring cities (with public transport) and see how much they are similar or different from Torremolinos.
The first trip outside of Torremolinos was to Málaga (capital of the province of Málaga), which was a wonderful place to visit. It is a city with lots of history and culture. As a student of the Spanish language and culture I was very curious about the architecture in Málaga! I have had a culture class on art and architecture, especially located in Andalucía so I could not wait to see some of the buildings that we had previously discussed in class.
The first thing we saw as we entered the old center was The Cathedral of Málaga, which was built in the Renaissance. However, it was never finished resulting into the nickname "la manquita", meaning "the one-armed Lady". The cathedral was very impressive and so big. Nowadays, there is a nice square right in front of the cathedral where you can relax in the shades.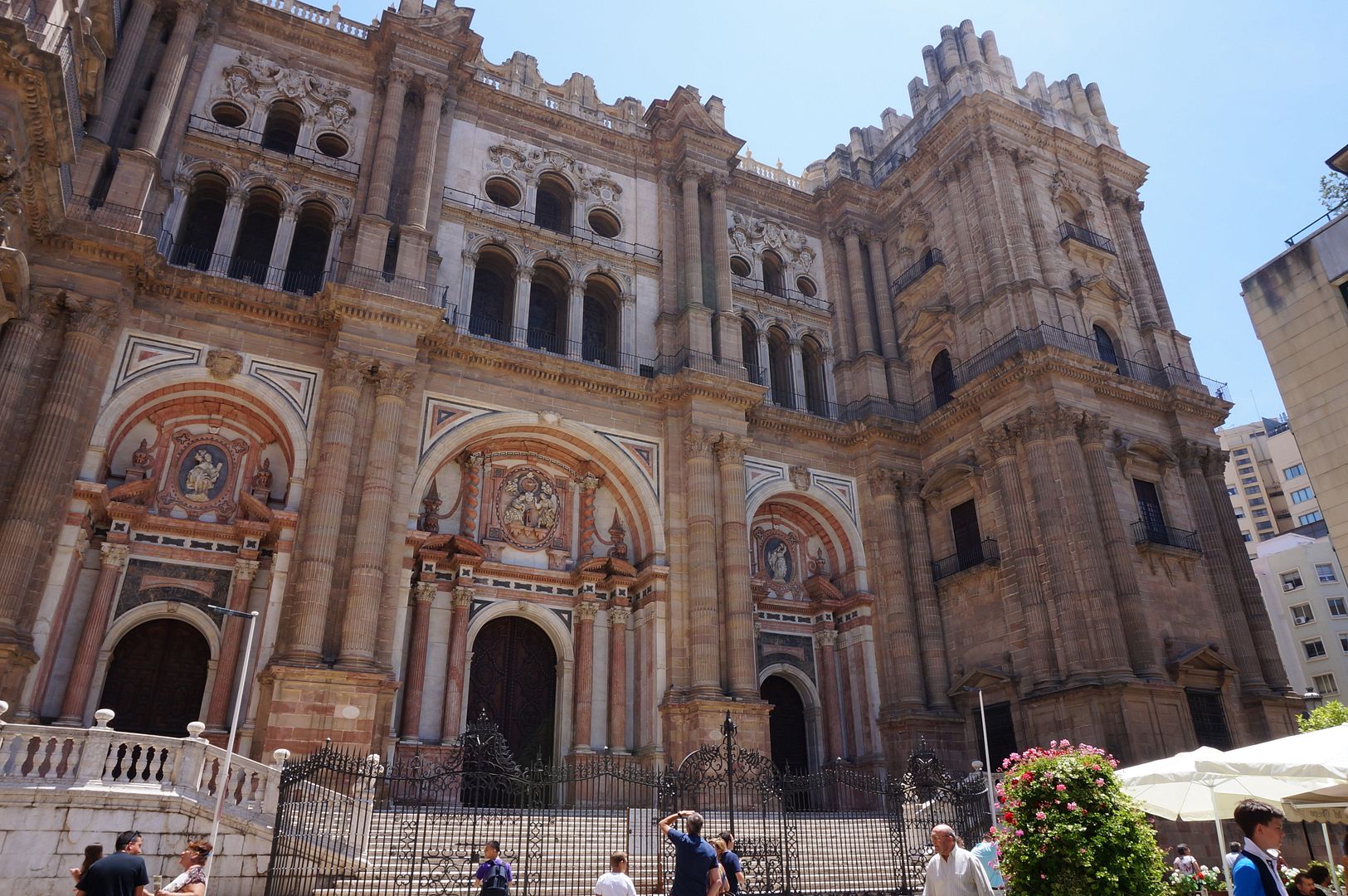 Right next to the cathedral was La Alcazaba, the best preserved citadel in Spain, built by the Moors and served as a military building back in the 11th century. I had to learn about "La Reconquista" (quick history lesson: the reconquering of Spain by the Catholic Kings of Spain from the Moors who were occupying the Iberian Peninsula), so I knew La Alcazaba was conquered by the Spanish after the Siege of Málaga and it was one of the longest sieges. This all made sense to me when I walked around La Alcazaba. It is built on a hill (with a beautiful view of the city and harbor, probably used for military purposes not romantic or cultural ones.. as nowadays) and it is a steep walk!

Directly next to La Alcazaba you have The Castle of Gibralfaro, which is another building by the Moors. It is located at the top of the hill (a big hill, mind you!!) and the walk up to the castle looked so steep and long (I read that it could take up to an hour), so I decided that I had sweated enough for the day and went towards the harbor instead of going up. I really wanted to look at the view... but I was already drenched in sweat from walking around and in La Alcazaba, so I decided that it was enough on such a hot day!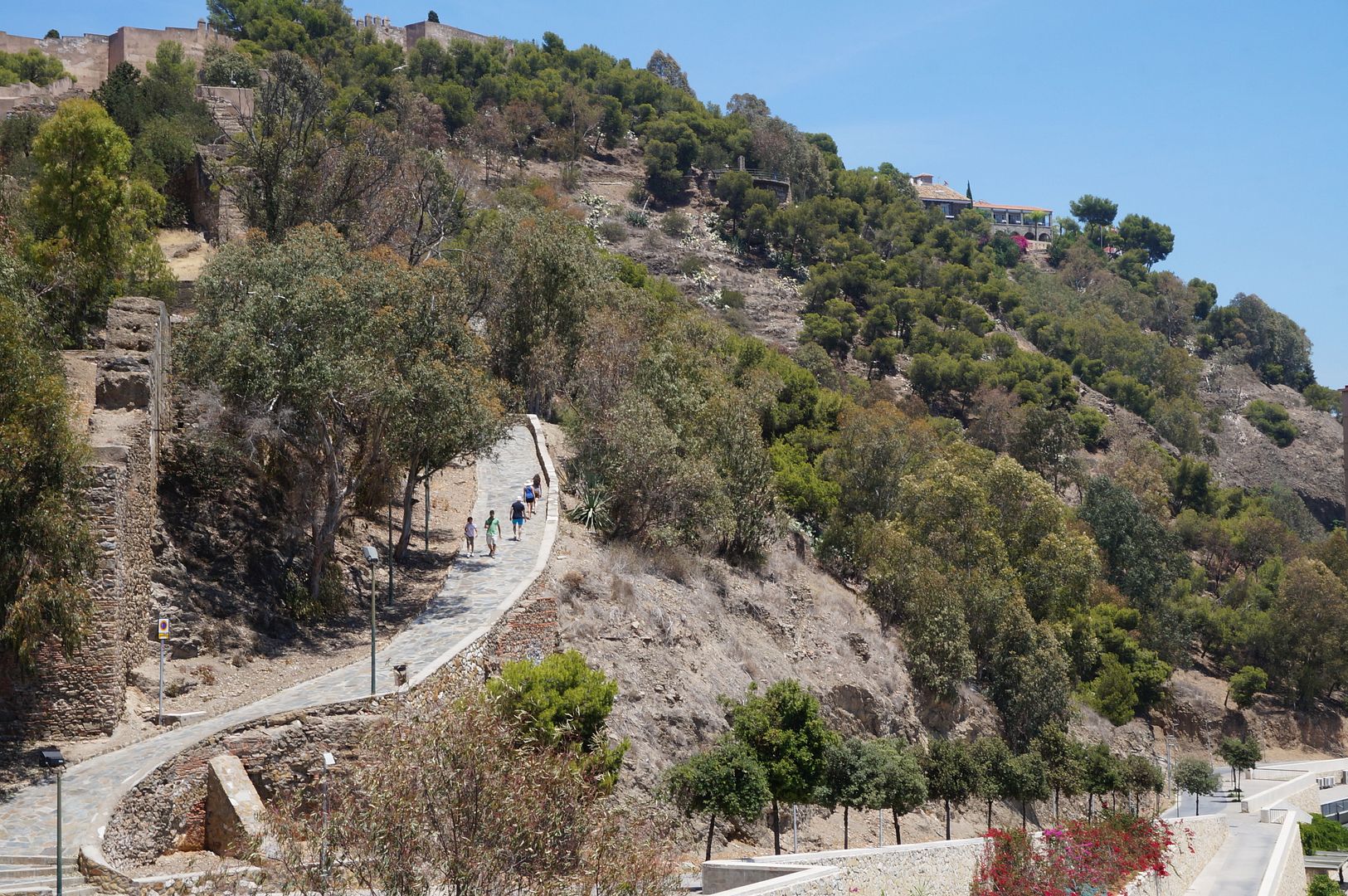 I saw some other beautiful buildings as well, but I will spare you the details.. What I also think is worth mentioning is
Muelle Uno
! The harbor of Málaga has been renovated and turned into a hip and fancy shopping and dining area. You will find stores, such as "
Primor
" (a beauty store with brands you will not find everywhere in Europe, e.g.
Sleek MakeUp & NYX
) and "
Kiko MakeUp Milano
" and restaurants with cuisines from all over the world. The boyfriend and I wanted to try out "The Good Burger", but we ended up at "
Amigos
" a Mexican and Indian restaurant. A mixed restaurant like this does not appeal to us generally, but the lady at the entrance was so kind and the food looked fine and affordable.. so we ended up eating at "
Amigos
". It was really delicious! My bf ordered Mexican meals and I had Indian ones. We both tried each others' meals and it was all so surprisingly good!! We got two free drinks per person, which made the evening perfect!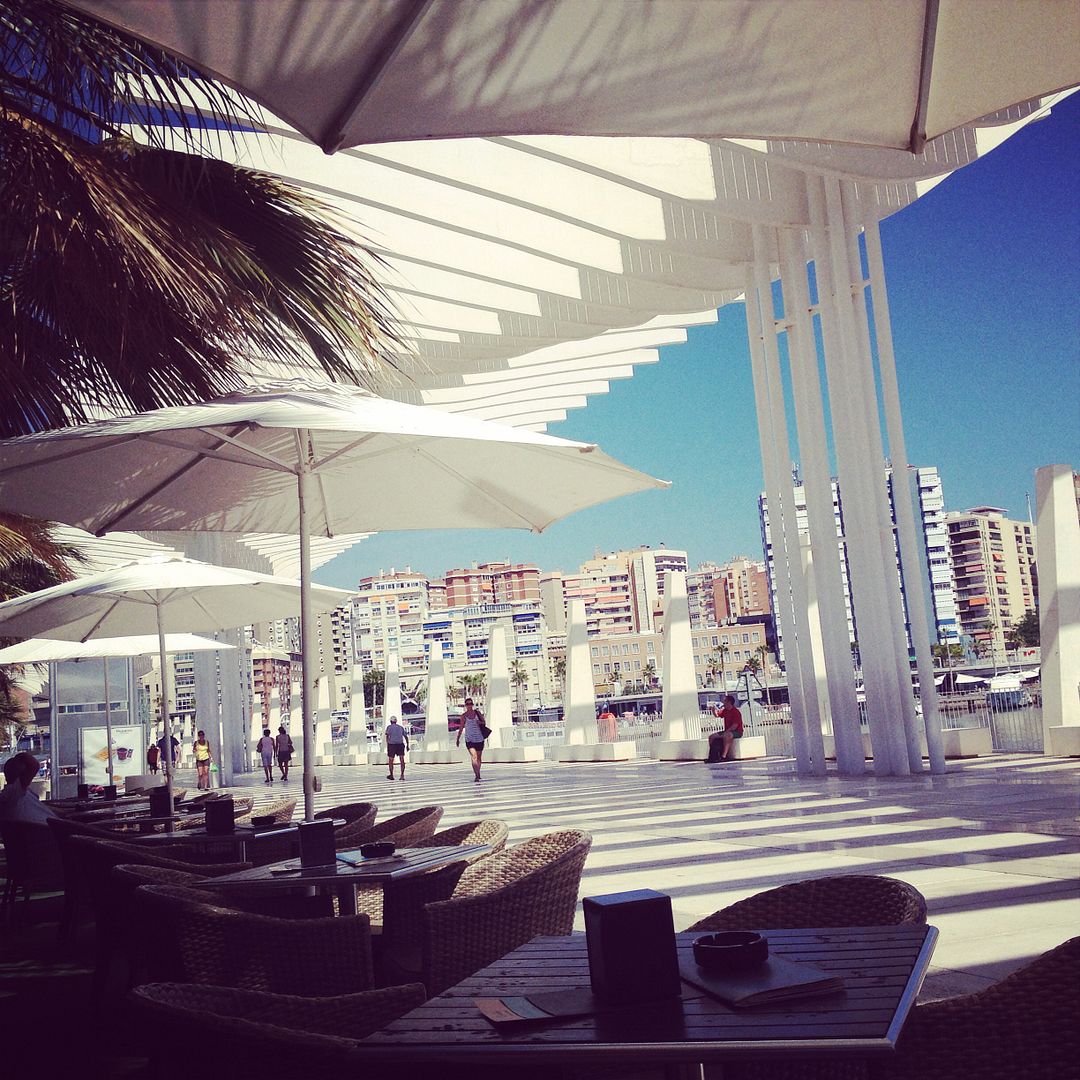 The city center was not as big as I had expected but we were able to do and see a lot with just one day in Málaga, so we really had a lot of fun. It was also great to just be away from the beach and partake in more active activities. However, the sun is seriously killing! What do you like to do on your summer holiday? Take it easy or be as active as possible? Or something in between like me?