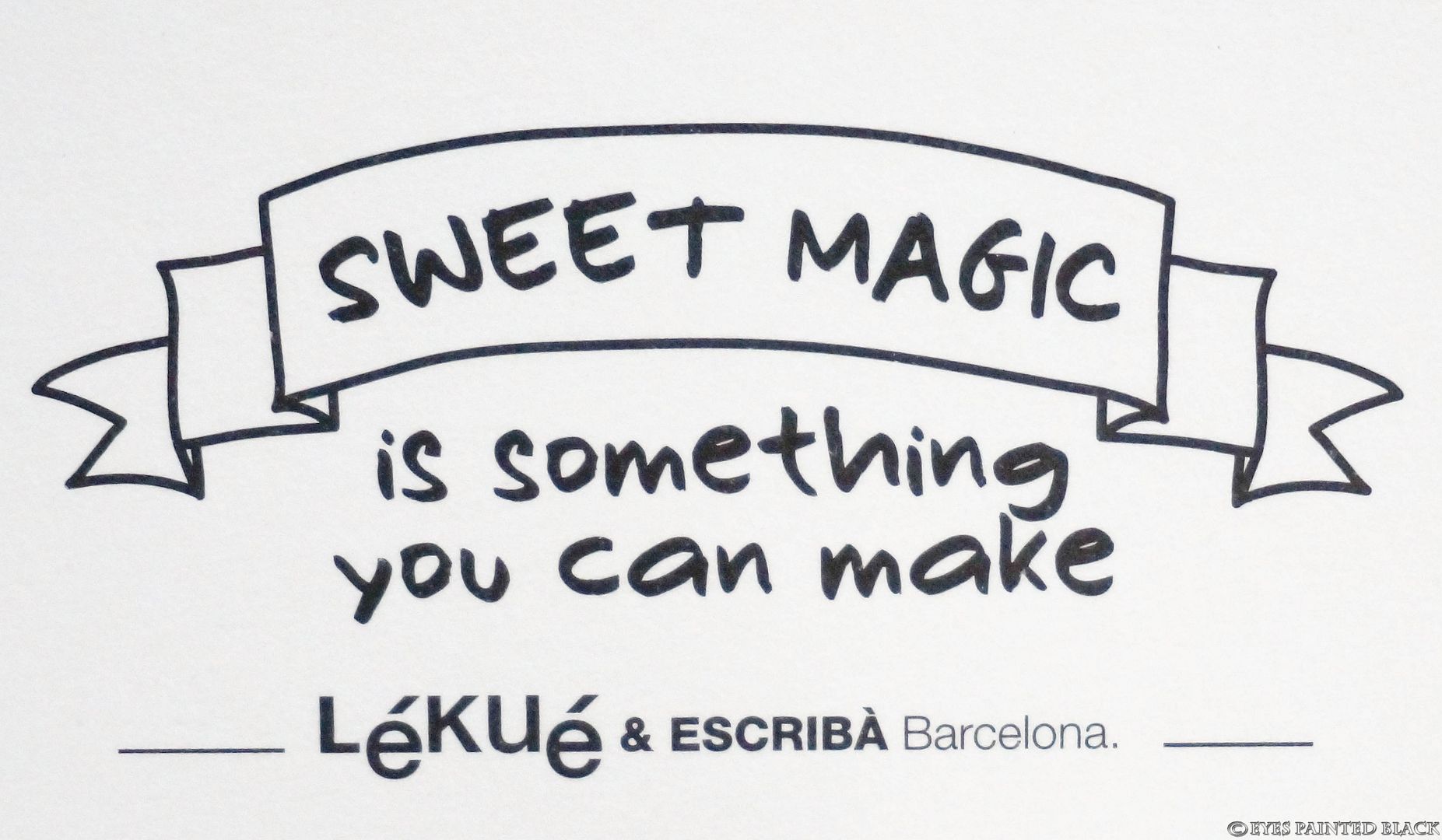 During the Press Days (
1
&
2
) I received a really nice little box called "
Pop Kiss
". This box contains a mold in the shape of full lips to which a a small lollypop stick can be added, so as the name of the box already revealed... I can now make pop kisses!
The "Pop Kiss" box is by Lékué,
originally a Spanish cooking brand that has expanded internationally. According to the brand its baking motto is: "
Time for Baking provides fun and easy recipes that the whole family can enjoy making and eating
". Looking at the package it sure seems like a lot of fun! It is colorful and seems to contain the following supplies: the mold, lollipop sticks, door hanger cutout template, labels cutout template and a recipe leaflet. These supplies are added to create a fun pop kiss and with the several recipes you can choose what you want to make. For my first try I went with the simplest thing I could come up with, namely... Chocolate Pop Kisses!
The mold has room for
10 pop kisses
so you will need a
chocolate bar (200 grams)
. I bought white chocolate because I wanted to add some color to my Chocolate Pop Kisses, which I did with
pink
coloring. The process was extremely simple. Break the chocolate bar down
into small pieces
, melt the chocolate
au bain marie
style. Quickly add the
food coloring
once the chocolate has melted and then pour the colored chocolate into the mold. Then I let it cool down for 15-30 minutes before I placed it in the refrigerator to let the cool-down process fasten. Another 30 minutes later they were ready for eating!
Easy Peasy! If only all recipes were so easy!
And here is a another picture to show you how the Chocolate Pop Kisses can be presented with the colorful labels added to the lollipop sticks. It looks like an ice cream... Did you know you can also make an ice cream version? It is in the recipe leaflet! But that is for next time! You can purchase this Pop Kiss Box for
€17
from
Lékué
or try
the Store Locator
to see if it is available in your country!
How do you think my Chocolate Pop Kisses turned out?
I made them for my sister's 17th birthday and she seemed to thoroughly enjoy them.. so that pleases me!
This product was given to me by a company or PR-agency. Please read my disclaimer.